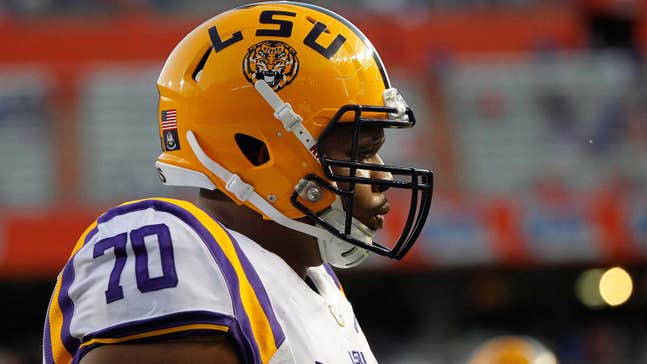 Agent: La'el Collins is not meeting with any NFL teams
Published
May. 5, 2015 2:22 p.m. ET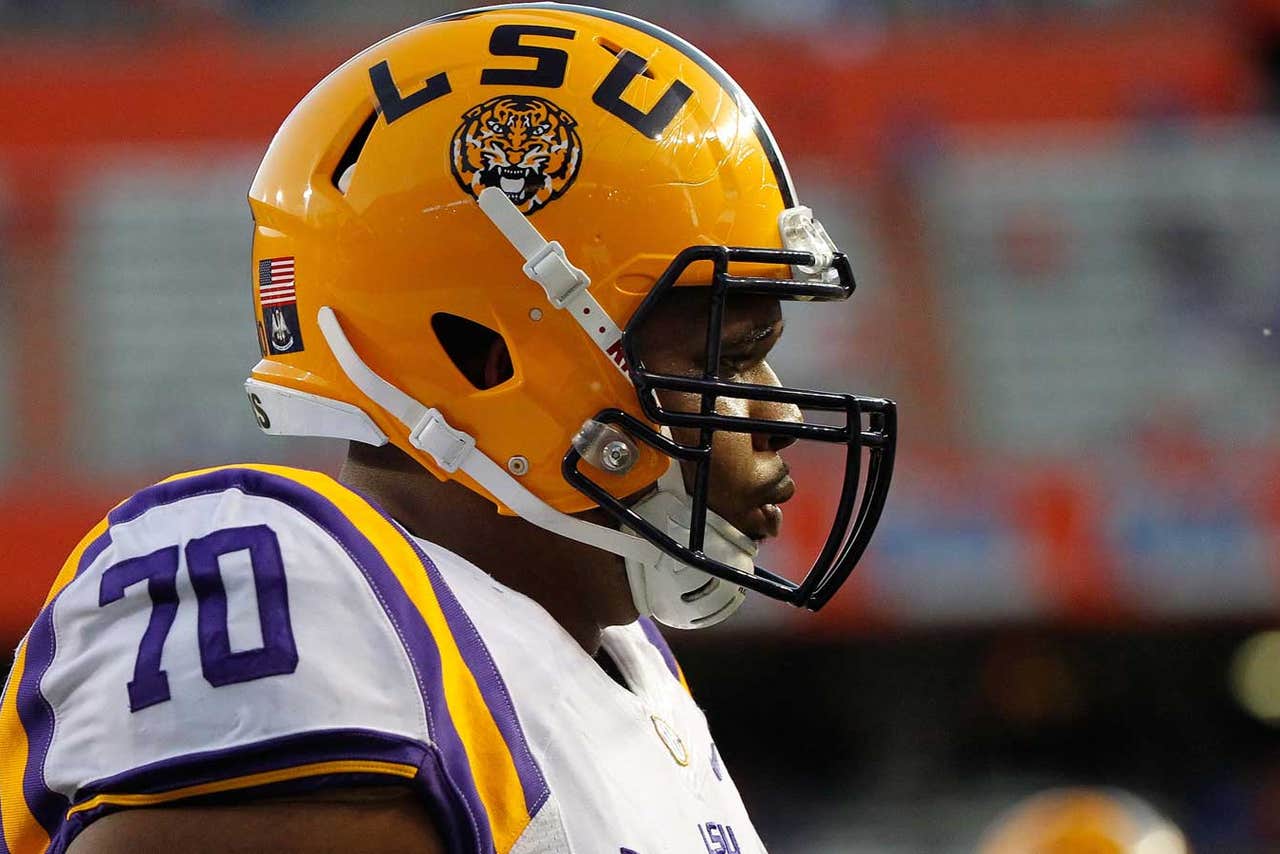 NEW ORLEANS -- La'el Collins is not meeting with NFL teams about his pro football future at this time, his agent said Tuesday.
Collins, who is represented by Deryk Gilmore, is an undrafted free agent because NFL teams decided against selecting the former All-Southeastern Conference offensive tackle from LSU in last week's draft.
He was widely projected as a first-round choice. While Collins has not been named as a suspect or a person of interest in any crime, teams became apprehensive about drafting him when Baton Rouge Police said they wanted to interview him about the shooting death of a pregnant woman he knew.
There has been a lot questions raised about what's next for Collins.
Gilmore did not detail his upcoming NFL plans, but was emphatic in a text to The Associated Press saying his client is ''not meeting with teams. You can quote me.''
Police say Collins has cooperated, answering all questions asked by investigators.
Collins may choose to play for any team willing to sign him.
The 6-foot-4, 305-pound Collins is a Baton Rouge native who was rated among Louisiana's top high school prospects in 2010, when he committed to play near home.
He was eligible for the 2014 draft, but elected to play for LSU as a senior to further refine his game, and it appeared to pay off when he was projected as first-round choice this year.
But less than a week before last Thursday's first round, 29-year-old Brittney Mills, who was eight months pregnant, was shot to death, apparently while answering her door, authorities said.
Medical personnel succeeded in delivering her son, Brenton, alive, but he died last Friday.
Baton Rouge police Lt. Jonny Dunnam said Tuesday that because the investigation is ongoing, his department could not say what investigators have learned about Collins' relationship with Mills or whether they have requested a paternity test.
Dunnam said police understood the timing of the investigation was unfortunate for Collins and that the department will be proactive about letting the public know if or when Collins is cleared, but he also stressed that Collins currently is ''no more a person of interest than a neighbor would be.''
Going undrafted in the first round has cost Collins millions of dollars. For now, he is eligible only for a standard three-year contract given to undrafted free agents, which pays $435,000 in 2015, $525,000 in 2016, and $615,000 in 2017. Also, bonuses are limited for undrafted free agents, with each team limited to spending about $87,000 for all undrafted free agents combined.
With teams unable to significantly outbid one another for Collins' services under NFL rules, he'll likely choose the team that he believes is the best fit for him based on the roster and coaching staff.
---
---