National Football League
National Football League
After Philly fiasco, why's Reid hot?
Published
Jan. 3, 2013 12:00 a.m. ET

I come from a long line of stone-cold hustlers. My grandfather loan-sharked and ran numbers on the south side of Indianapolis for his entire adult life. My father's barbershop doubled as a craps house after hours, and I learned to hustle "tip books" at his neighborhood bars. My uncle ran a pea-shake house out of a dry cleaners. My grandfather, father and uncle all held down full-time jobs at Chrysler while hustling to make ends meet.
I mention this to add weight to my assertion that Andy Reid pulled off the greatest hustle I've ever witnessed.
The stench of Reid's last two years in Philly is still smothering football fans in the City of Brotherly Love and meanwhile he was the hottest coaching prospect in the NFL, the first coach awarded a seat during professional football's annual game of musical chairs.
The Kansas City Chiefs and owner Clark Hunt outraced Arizona and San Diego to Reid's Philadelphia coaching carcass.
I can't positively say I'm against this hiring. What I can say is that I'm absolutely amazed by its urgency and swiftness. The Chiefs, Chargers and Cardinals chased after Reid like he was one of the Kardashians with a clean bill of health from Planned Parenthood and a fresh tummy tuck from a Beverly Hills plastic surgeon.
Hey, I've lived in Los Angeles for more than two years. I've heard all the Kardashian stories. Yes, they can put that thang on ya. But the truth is, there are more fish in the sea.
Did Clark Hunt know this? There are fish with fewer miles on their odometer, fish without indisputable video evidence of their sideline freakiness and questionable decision-making.
Because we're in the "information age," few people in the national media are focusing on Reid's bizarre and troubling final two years in Philadelphia. Everyone wants to be first to provide the information about where Reid is going and who he is bringing with him and who is leaving because of his arrival. You can't get that information from Reid, his handlers and his associates if you are publicly reminding Clark Hunt and Chiefs fans just how awful Reid was in Philadelphia in 2011 and 2012.
Let me repeat: I'm not anti-Andy Reid or retread coaches. There was a time when I thought Reid was as good as any coach in football. I loved the way he handled Donovan McNabb. And Bill Belichick, Dick Vermeil, Mike Shanahan, Tony Dungy and a bunch of other retread coaches have been highly successful.
But Reid is a unique retread.
A high percentage of Eagles fans believes Reid hasn't been right since his defensive coordinator Jim Johnson died of cancer in 2009. Reid hasn't won a playoff game since Johnson passed.
My issue is the last two years. The Eagles were the "dream team" in 2011 and Super Bowl favorite. They went 8-8. They had to win their final four games to reach 8-8. To the utter shock and surprise of no one not named Andy Reid, the decision to promote longtime offensive-line coach Juan Castillo to DEFENSIVE coordinator blew up in Reid's face. In their eight losses, the Eagles surrendered an average of 29.8 points.
The Eagles spent millions of dollars building a dream team, and Reid turned his defense over to an offensive-line coach on a whim. This is like getting a date with Beyonce and consulting with Ike Turner on how to romance her.
Reid allegedly had a nine-hour interview with Clark Hunt and his entourage on Wednesday. I hope someone asked Reid to write a short essay about Juan Castillo. Did anyone have the nerve to ask Reid about his son overdosing and dying at Philly's training camp this summer? The kid had steroids on him, too.
There are so many questions you have to ask Andy Reid.
Tell us what role you played in giving Michael Vick a new lucrative contract and then overseeing an offensive strategy that repeatedly put your undersized quarterback in harm's way because of your love of the pass and hatred of the run.
The Eagles went 4-12 this season. Reid fired Castillo early. The defense got significantly worse. The players quit. Vick complained his teammates weren't committed. Reid left a mess in Philly.
If ever a coach needed a year off work to focus on his family, recharge and self-exam, it's Andy Reid. Instead, he's juggling coaching offers. Yep, maybe he's John Fox and all he needs is a fresh start. Or maybe he's been chasing his tail for too long and he's gone crazy. Maybe the fact he could have his pick of jobs after being a disaster the last two years will stop him from doing the kind of self-inventory necessary to snap out of this tailspin.
Hunt is handing Reid all sorts of power. Reid will pick his own front office. General manager Scott Pioli has been relieved of his duties, which is a good thing. But I don't see Reid as some sort of personnel guru. A lack of depth has hurt the Eagles the past few years.
This is simply a remarkable job of failing forward by Andy Reid. He found the perfect NFL owner and fan base desperate to get over the pain of a 2-14 season and an overmatched general manager. According to season-long gossip and reports, Hunt has sought the advice of Marty Schottenheimer, the former Chiefs coach.
Reid reminds me of Schottenheimer, only Reid loves to pass the ball and Marty loved to run it. Marty had a successful run in Cleveland and needed a fresh start in Kansas City. It worked out well. A few years ago, Pioli reminded me of Carl Peterson, the general manager who hired Schottenheimer in KC and worked with Schottenheimer during the 1990s.
For a time, Marty and Carl balanced each other.
Who is going to balance Andy Reid? I realize no one wants to talk about it now, while we're all pretending Reid is Don Shula coming off the '72 season, but there's plenty of proof Reid went crazy in Philly.
---
---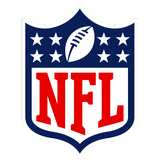 Get more from National Football League
Follow your favorites to get information about games, news and more
---