National Football League
National Football League
Aaron Ross playing out of position at safety
Published
Dec. 13, 2009 9:32 p.m. ET

With Michael Johnson battling a groin injury and fellow safety C.C. Brown struggling, there is a chance that Aaron Ross will make his first start of the year against the Philadelphia Eagles this weekend.
There's a catch: Ross would have play out of position, moving from cornerback to safety.
Ross, who missed the first nine games of the season with a torn left hamstring, has been working out at both positions in recent weeks, and the Giants' need this week is definitely at safety.
``The coaches told me they needed me more at safety so that is where I am prepared to play,'' Ross said Friday after the Giants (7-5) practiced outside in frigid temperatures for Sunday night's crucial game against the Eagles (8-4).
Ross had not played safety since his freshman year at Texas, and that didn't last long before he was moved back to cornerback.
Coming into the season, the Giants expected Ross to start for a third straight season at cornerback. However, he injured his hamstring twice in training camp and only recently got back on the field.
Most times, a starter does not lose his job to an injury. Terrell Thomas played well replacing Ross, and coach Tom Coughlin decided not to make a change.
The result has been that Ross has been getting more playing time playing safety in nickel situations.
``I am getting there,'' Ross said. ``I still have some things to learn. I know the defense but I still have technical and just small things that safeties that have been playing the game know that I might not.''
Ross said his biggest adjustments have been figuring where to line up so not to give away the defense and watching the opposing quarterback instead of the receivers, which cornerbacks do.
``I know my responsibility but I have to start learning where I am supposed to stand to disguise the defense,'' he said, adding that he is starting to play safety more instinctively rather than having to think about each call.
When he does have to think, Ross said that Johnson - who sat out last weekend's win over Dallas - Brown and fellow safety Aaron Rouse have been there to talk him through situations.
Ross made an outstanding play in the fourth quarter against Dallas, coming up quickly to tackle Marion Barber on a fourth-and-2 play that ended a Cowboys' possession.
Ross laughed about the play, noting that some felt he was not a good enough tackler to play safety.
``I told somebody last week that I wasn't afraid to tackle,'' Ross said. ``I don't know who it was but they asked me. They told me I had to get physical. I am very capable of being that person. I am not scared to tackle at all.''
Whether Ross starts depends on Johnson. He has been limited at practice the past two days and has been listed as questionable for the game.
Johnson said he took about half the snaps on Friday. He said he expects to start, but then backed off and said he was pretty sure that he would start.
``I'm going to play,'' Johnson said. ``I didn't really feel my groin at all today.''
The Giants have struggled at safety since Kenny Phillips was lost early in the season to a knee injury. Brown didn't have much success replacing him. Rouse, who was acquired on waivers from Green Bay in late September, is finally getting up to speed. He has led the team with 12 tackles in each of the last two games.
``When you are a player coming into a new team in the middle of the season there is a lot of adjusting on and off the field, and it takes time,'' Rouse said.
Rouse has been impressed watching Ross.
``I think Ross is a player and he just wants to be on the field,'' Rouse said. ``He can make plays wherever you put him, so a guy like that, with all that talent, you need him out there. I just think he wants to make plays.''
NOTES: Right guard Chris Snee practiced on a limited basis and is listed as questionable. He has started 76 straight games. ...Backup running back Ahmad Bradshaw also was limited in practice on Friday, but he is listed as probable with ankle and feet problems.
---
---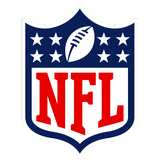 Get more from National Football League
Follow your favorites to get information about games, news and more
---