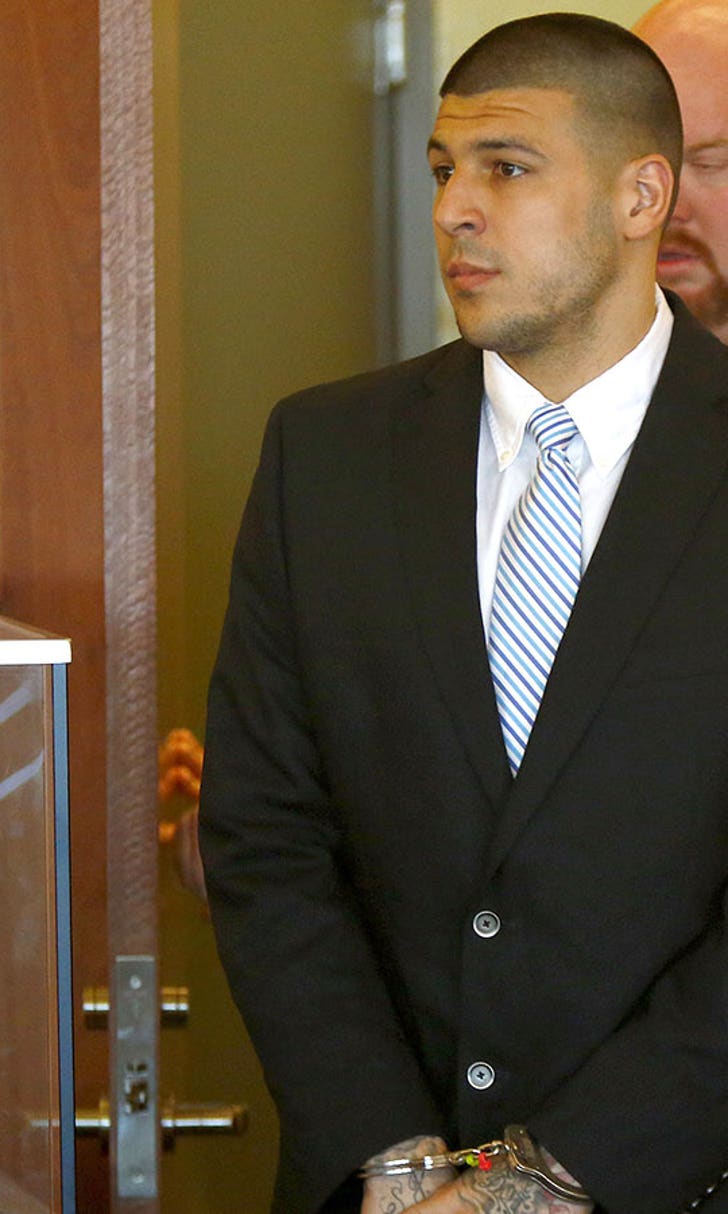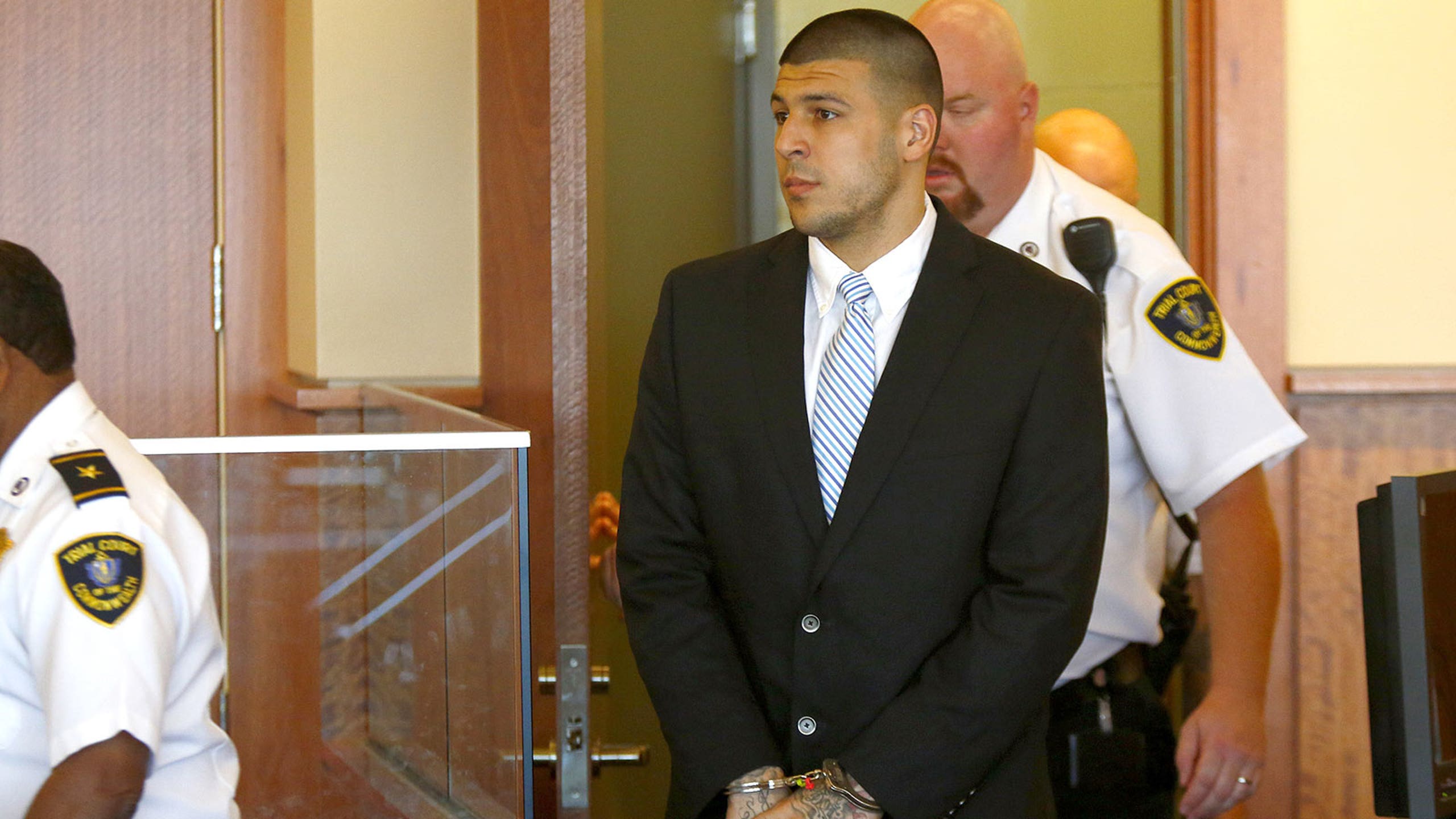 Aaron Hernandez's cousin cites cancer in bid to avoid more jail time
BY foxsports • August 7, 2014
A cousin of ex-New England Patriots tight end Aaron Hernandez wants a Massachusetts judge to spare her from additional incarceration, saying she's dying from breast cancer that had been in remission but has returned and spread.
Tanya Singleton, of Bristol, Connecticut, initially pleaded not guilty to criminal contempt for refusing to testify before a grand jury that indicted Hernandez in the 2013 killing of Odin Lloyd of Boston. But she plans to change her plea to guilty Tuesday in Fall River Superior Court.
E. Peter Parker, Singleton's lawyer, said in a sentencing memorandum this week that more incarceration "likely would hasten her death." He noted the 38-year-old Singleton spent 196 days in jail before posting bail earlier this year. He has proposed a sentence of one year, with credit for time already served and the rest suspended for a year with home confinement.
Hernandez has pleaded not guilty to the shooting death of Lloyd, a semi-professional football player who was dating the sister of his fiancee. The former NFL player has also pleaded not guilty, in a separate case, to the 2012 killings of two men in Boston.
In his memo, Parker said Singleton's cancer had been in remission before she was jailed. He blamed her "rapidly deteriorating condition" on her incarceration, saying it caused a break in her treatment.
He said the cancer "will lead to her death" and that her best chance of maximizing her remaining time "with some semblance of quality of life" would be increasingly aggressive treatment by her Connecticut physician.
"That cannot happen if she is incarcerated again," Parker said.
Singleton refused to testify despite being given immunity by prosecutors. That put her "at an emotionally supercharged crossroads where the strong and unbreakable bonds of family clashed with society's need for evidence," Parker said in his filing. "She chose family."
Singleton was also charged after refusing to testify before the grand jury that indicted Hernandez in the Boston killings.
Judge Susan Garsh on Wednesday said prosecutors must demonstrate the availability of adequate medical treatment if they seek prison time. A spokesman for the district attorney has previously declined to comment on a sentencing recommendation.
Singleton also faces a conspiracy charge for allegedly helping Hernandez associate Ernest Wallace flee to Georgia after the killing. She has pleaded not guilty. 
---
---