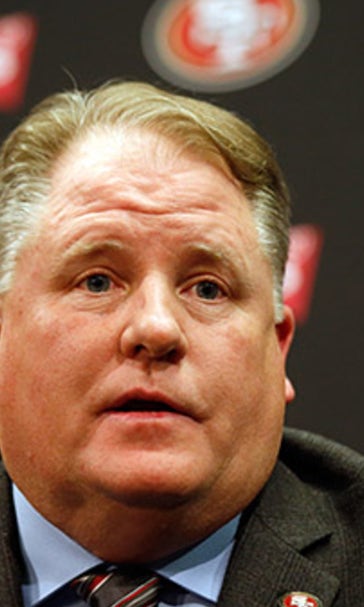 49ers players rave about Chip Kelly's offense, calling it 'genius'
May 5, 2016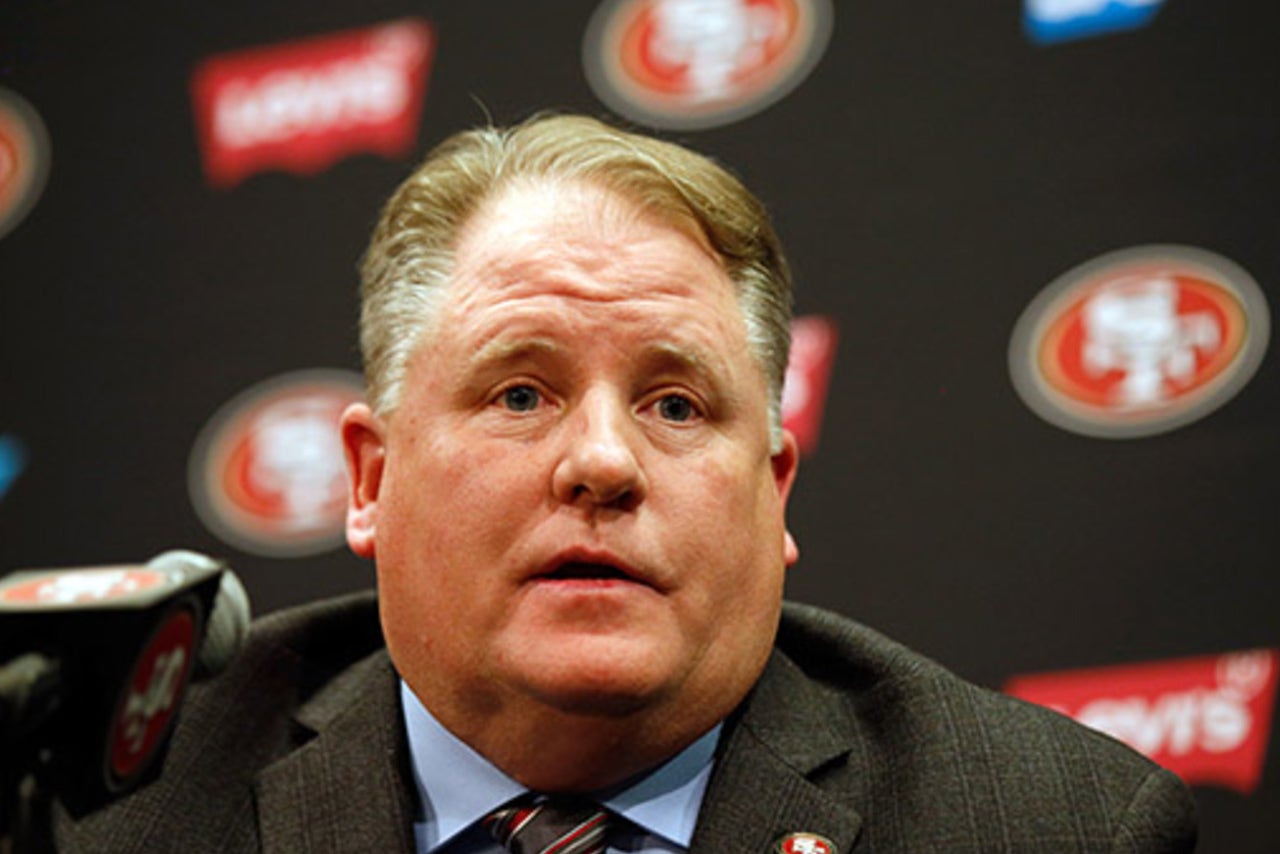 It's early but San Francisco 49ers head coach Chip Kelly is winning over his players. Kelly's hurry-up offense, which he used to great success at Oregon but got inconsistent results with the Eagles, appears to be a big hit with 49er players.
"In the past we had a lot of delay-of-games because either we're not getting the play in time from upstairs or it's just taking the quarterback too long to read the whole play out," 49ers tight end Garrett Celek told CSN Bay Area on Thursday.
"Where now, it's a lot quicker. We have hand signals, so you can't have 15 words through hand signals, stuff like that. It's got to be boom, boom, boom. So when you got less verbiage, it's easier to remember. It's kind of genius."
Kelly was called a genius during his time at Oregon, where he guided the Ducks to double-digit wins in each of his four seasons. He had immediate success when he made the jump to the NFL, going 10-6 in each of his first two seasons. But some questionable offseason moves and a slow start led to his dismissal toward the end of last season.
But it appears the 49ers are all in on Kelly's offense, at least in this honeymoon period.
FILE - In this Jan. 20, 2016, file photo, San Francisco 49ers new head coach Chip Kelly holds a football on the field at Levi Stadium in Santa Clara, Calif. The 49ers have the seventh pick in the first round in next week's NFL draft in Chicago. (AP Photo/Ben Margot, File)
"When you're playing fast and defenses don't have time to line up and get their hand in the ground, it definitely gives you an advantage offensively," guard Zane Beadles said.
"Everybody is positive about it so far. There's still plenty to be installed and plenty to work on. But I think everybody can see the benefits. Definitely, at times, you get a little winded and you get a little tired. We're going to be in great shape, that's for sure."
It appears the only hurdle at this point is getting down the new lingo, which depends more on signs than other NFL offenses.
"The biggest thing is grasping it," receiver Torrey Smith said. "It's like learning a new language for us -- and sign language at that. It's different, but it's very organized and very detailed the way they teach it."
It'll be interesting if Kelly's offense can help reinvigorate Colin Kaepernick's career. The 28-year-old quarterback has seen his passing touchdown totals dip each of the past three seasons, and he's still rehabbing his shoulder, knee and thumb.
---
---