National Football League
National Football League
49ers K Akers eager to solve Candlestick's wind
Published
Aug. 19, 2011 9:42 a.m. ET

David Akers is still trying to get comfortable in his new surroundings after spending the past 12 seasons in Philadelphia, and coming to the San Francisco 49ers isn't exactly an easy adjustment.
Even for a five-time Pro Bowl kicker, there might not be a tougher NFL stadium for field goals than Candlestick Park - where the swirling wind, damp grass and constant weather changes along the bay provide a whole new set of challenges.
That makes San Francisco's preseason home opener Saturday night against the cross-bay rival Oakland Raiders all the more important for Akers, marking his first chance to crack Candlestick's code in a 49ers uniform.
"I've played in a lot of windy conditions. I would hope that I could figure it out," Akers said Thursday. "As a kicker, you enjoy that challenge."
Akers already has been scouring the Bay Area for tips.
The best guidelines came from his predecessor, Joe Nedney, the most accurate kicker in franchise history. Nedney, also left-footed, couldn't return because of recurring knee injuries, although he was eager to pass on his knowledge.
"He told me that you feel the wind, and then once it gets to the end zone it dies, so the ball doesn't turn as much," Akers said. "Would have been nice to know before."
The Stick always has been an adventurous place for kickers, and Akers has experienced it in person.
In a 2008 game at San Francisco, the 49ers blocked one of his field-goal attempts and returned it for a touchdown. He also has had a second attempt partially tipped and another in which he had three different holders because of injuries.
With an offense that has struggled to put up points, the 49ers are counting on Akers to find his old groove.
Akers set Eagles franchise records for points, field goals, extra points, games played in the regular season and in the playoffs. He was selected to the NFL's All-Decade team for the 2000s, and only Morten Andersen (seven) and Jan Stenerud (six) have made more Pro Bowls among placekickers.
The 36-year-old is coming off consecutive Pro Bowl seasons and showed no signs of slowing down last year, setting a career high with 23 touchbacks. But the Eagles drafted kicker Alex Henery in the fourth round, making Akers expendable.
"It was tough to leave, sure," he said. "Even just looking at the different color schemes on the jersey now is weird. But that's part of the business, so you move on."
Akers signed a three-year deal with San Francisco, but he has yet to kick at Candlestick since joining the team. He missed the only practice at the stadium Sunday because he traveled to Texas to testify in a case against Triton Financial.
Prosecutors are accusing the company's chief executive of building a $50 million Ponzi scheme. Akers testified he lost $3.7 million from 2007-2009, but declined to talk about the case outside the courtroom.
Although the climate at the team's Santa Clara training facility some 40 miles south of the stadium can be entirely different - drier, 15 to 20 degrees warmer and less windy - new coach Jim Harbaugh isn't concerned about Akers' lack of experience on the field.
"Nobody knows the wind better than the punters or kickers," Harbaugh said. "They know the wind better than anybody could teach it to them. So it's a matter of just going out and doing it here."
Akers doesn't believe his new home stadium will be all that different than one in his early playing days.
He kicked in Philadelphia's Veterans Stadium before the Eagles left following the 2002 season, and the franchise's longtime home had its own share of windy conditions. After making a 59-yarder in the preseason opener at New Orleans, he's confident he can kick no matter where he's at.
"It's not like you're playing a round of golf and you get the layout of the course," he said. "Each day's different, each course is different. I think your comfort level just kind of builds."
---
Antonio Gonzalez can be reached at: www.twitter.com/agonzalezAP
---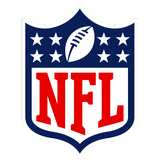 Get more from National Football League
Follow your favorites to get information about games, news and more
---