National Football League
National Football League
49ers-Falcons Preview
Published
Jan. 16, 2013 3:23 p.m. ET

Back in the NFC championship game, the San Francisco 49ers are confident they can take that next step this year behind multi-threat quarterback Colin Kaepernick.
The top-seeded Atlanta Falcons look at their first playoff victory under coach Mike Smith as nothing more than clearing the first hurdle on the way to achieving the ultimate goal.
The conference's top two teams meet Sunday at the Georgia Dome with a berth in Super Bowl XLVII on the line.
"You're already amped up for the game, but guys get a little more amped up for championship games," San Francisco defensive lineman Ray McDonald told the team's official website. "When you're growing up, these are the kind of games you want to be in."
It's no great surprise Atlanta (14-3) and San Francisco (12-4-1) have reached this point as both were among the favorites to represent the NFC in New Orleans on Feb. 3.
The Falcons cruised to the South title while securing the conference's best record for the second time in three seasons. Second-seeded San Francisco had to wait until Week 17 to clinch the NFC West, but they're back in the title game after suffering a mistake-filled 20-17 overtime loss to New York last season.
This postseason, coach Jim Harbaugh has the versatile Kaepernick under center instead of Alex Smith, who threw five touchdowns without an interception in last season's playoffs and was one of the league's highest-rated passers until suffering a concussion in Week 10.
Kaepernick has a 98.7 passer rating while going 6-2 as a starter since taking over, and his overall performance in last Saturday's 45-31 divisional round victory over Green Bay seemingly makes San Francisco a more dangerous opponent than it was a year ago. The second-year pro rushed for a quarterback playoff-record 181 yards with a pair of touchdowns and overcame an early interception returned for a TD by throwing for 263 with two scores.
"It feels good," Kaepernick said. "We're one step closer to where we want to be. I feel like I had a lot to prove. A lot of people doubted my ability to lead this team.''
The burden of trying to stop Kaepernick falls on the shoulders of Atlanta defensive coordinator Mike Nolan, who went 18-37 as 49ers head coach before being fired in the middle of the 2008 season.
"It doesn't change the competitive nature of the game and what we're doing,'' Nolan said of the reunion, his first with San Francisco.
Versatile quarterbacks have given the Falcons trouble this season. Carolina's Cam Newton threw for 502 yards with four TDs and no picks while rushing for 202 and two scores in two games against them in 2012. In last Sunday's 30-28 win over Seattle, Seahawks rookie Russell Wilson passed for 385 yards with two TDs and an INT while running for 60 and a score on seven carries.
"These young guys, they are athletic and they can run,'' Nolan said. "That creates a whole new set of problems.''
Atlanta surrendered 5.90 yards per play this season - 29th in the league - and allowed the Seahawks to average 7.44 in the divisional round.
Backed by Kaepernick and one of the NFL's best defenses, the 49ers are eager for the chance to avenge last season's championships game loss and return to the Super Bowl for the first time since beating San Diego 18 years ago.
"We all know it's hard to get back to this point, but we did it,'' said running back Frank Gore, who rushed for 119 yards and a touchdown on 23 carries against the Packers. "We also know how that feeling was when we didn't get the job done last year. We'll try our best to not get that feeling again.''
That won't be easy considering the 49ers' postseason road woes. They'll try Sunday to snap a five-game road playoff skid that dates to a 28-3 conference title game win at Chicago on Jan. 8, 1989 - one of only two postseason victories away from home in franchise history.
"It's a big task,'' said Harbaugh, who was a member of that Bears team that lost to San Francisco. "(The Falcons) had a great season. They're solid in every regard.''
Atlanta, which blew leads of 20-0 and 27-7 against Seattle before Matt Bryant kicked a game-winning 49-yard field goal with eight seconds left, does not expect anything to come easy again Sunday.
"We were very fortunate to make the plays there at the end of the game and get the win,'' Smith said.
"It means we have an opportunity to play again. I think our guys understand the challenge this week is going to be big.''
With the chance to reach their first Super Bowl since losing 34-19 to Denver at the end of the 1998 season, the Falcons are not satisfied with simply reaching this point.
"Our goal is not to win one playoff game,'' said Matt Ryan, who was 24 of 35 for 250 yards with three touchdowns and two interceptions against the Seahawks. "Our goals are still in front of us. We still have two more games to go. That's the mindset I have. That's the mindset this team has.''
Though the Falcons possess one of the game's top passing offenses behind Ryan, Roddy White, Julio Jones and future Hall-of-Famer Tony Gonzalez, it was a running game that averaged 87.3 yards - 29th during the regular season - that played a key role last weekend. Michael Turner and Jacquizz Rodgers combined to run 24 times for all but five of Atlanta's season-high 167 yards.
Atlanta could have a hard time duplicating that success against a 49ers defense that ranked fourth in the NFL by allowing an average of 94.2 yards on the ground during the regular season.
The Falcons have won four in a row against the 49ers, most recently 16-14 in 2010. Atlanta also won the teams' only previous playoff meeting, 20-18 at home Jan. 9, 1999.
Ryan has completed 64.0 percent of his passes for 602 yards with three TDs and three INTs while going 2-0 against the 49ers. White has 18 receptions for 369 yards and two scores in three career victories against them.
---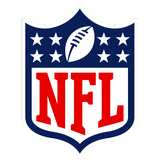 Get more from National Football League
Follow your favorites to get information about games, news and more
---