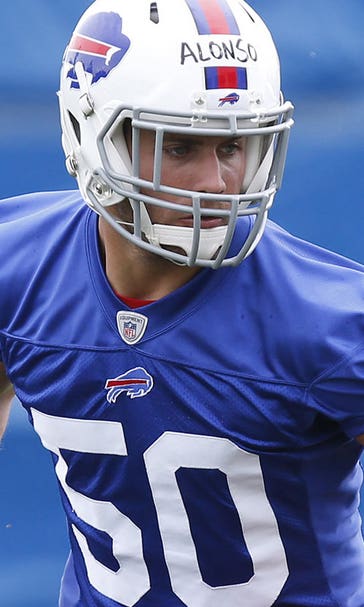 32 to 1: No. 26 Bills need a star to rise after losing Alonso
BY Mike Garafolo • July 7, 2014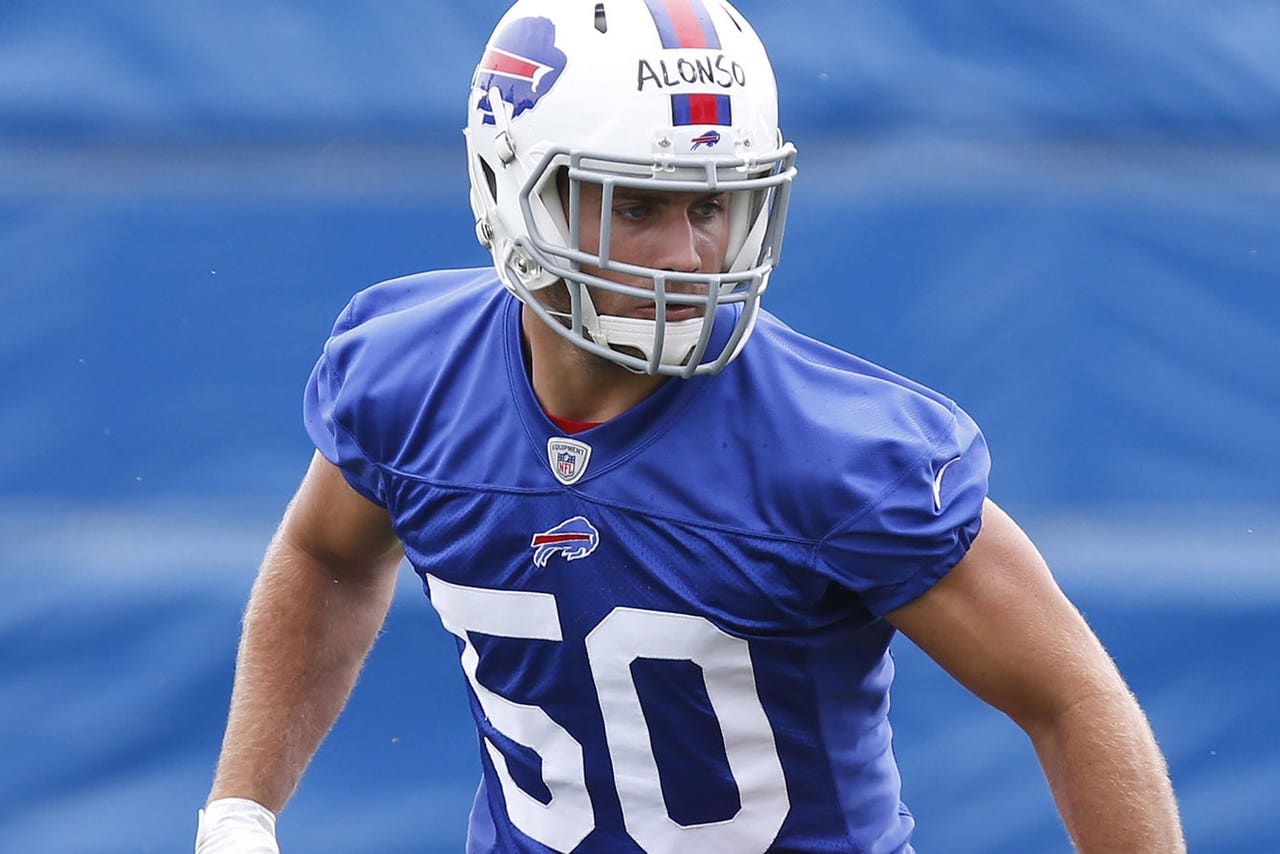 The NFL's longest streak without a postseason appearance is at 14 after the Bills' 6-10 campaign in 2013 -- marking the fourth time in the past five seasons they've won six games and the ninth straight year they posted a losing record.
Few are expecting the Bills to snap that streak this season, though general manager Doug Whaley believes he's building a good, young nucleus around players like linebacker Kiko Alonso, quarterback E.J. Manuel and the newest addition, rookie wide receiver Sammy Watkins.
Only one problem: Alonso is likely out for the season after tearing his ACL a few days ago while training in Oregon. That's a huge loss for the Bills because Alonso showed he was headed for stardom in his rookie season, when he was credited with 159 tackles, two sacks, four interceptions and a forced fumble.
The Bills believed Alonso was going to be even more productive this season with his move to weakside linebacker, thus freeing him up to be what Whaley called a "seek-and-destroy," player. The team will no longer have that presence this season and can only hope Alonso returns to form in 2015 and beyond.
So that leaves Watkins to provide the biggest glimmer of hope right now for a team in transition that could use a superstar with the right attitude.
"I got here for one of our OTAs at about 6:30 a.m. and he was out on the field working on his routes," Whaley told FOX Sports this spring. "It's unusual, and I don't want to forecast anything, but that's one of the traits of the great ones."
The Bills ranked 28th in passing offense last year, so they'd better hope Watkins does have a touch of greatness and can provide an immediate spark. They'd also benefit from Manuel's staying healthy and proving his spurts of solid play and two fourth-quarter comebacks last season are a sign of greater things to come.
Overall, there are reasons to believe the Bills have begun to put the pieces in place, though head coach Doug Marrone has his work cut out for him if he is to break the playoff-less streak this year.
---
---