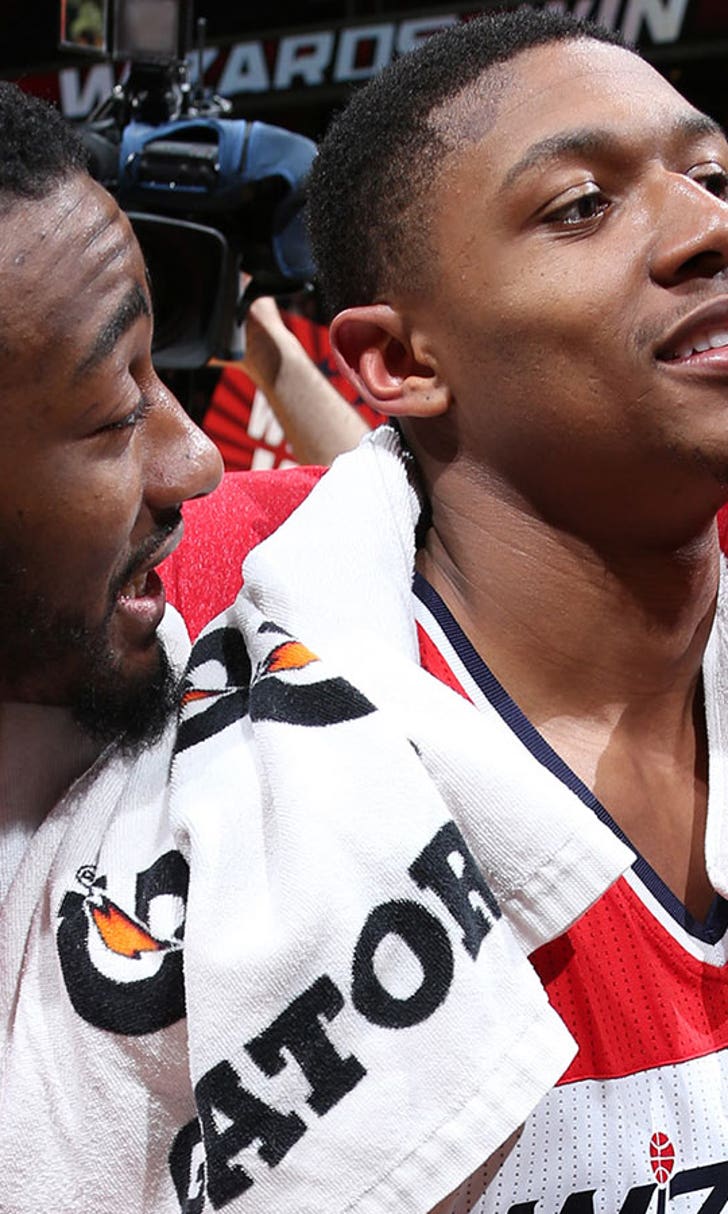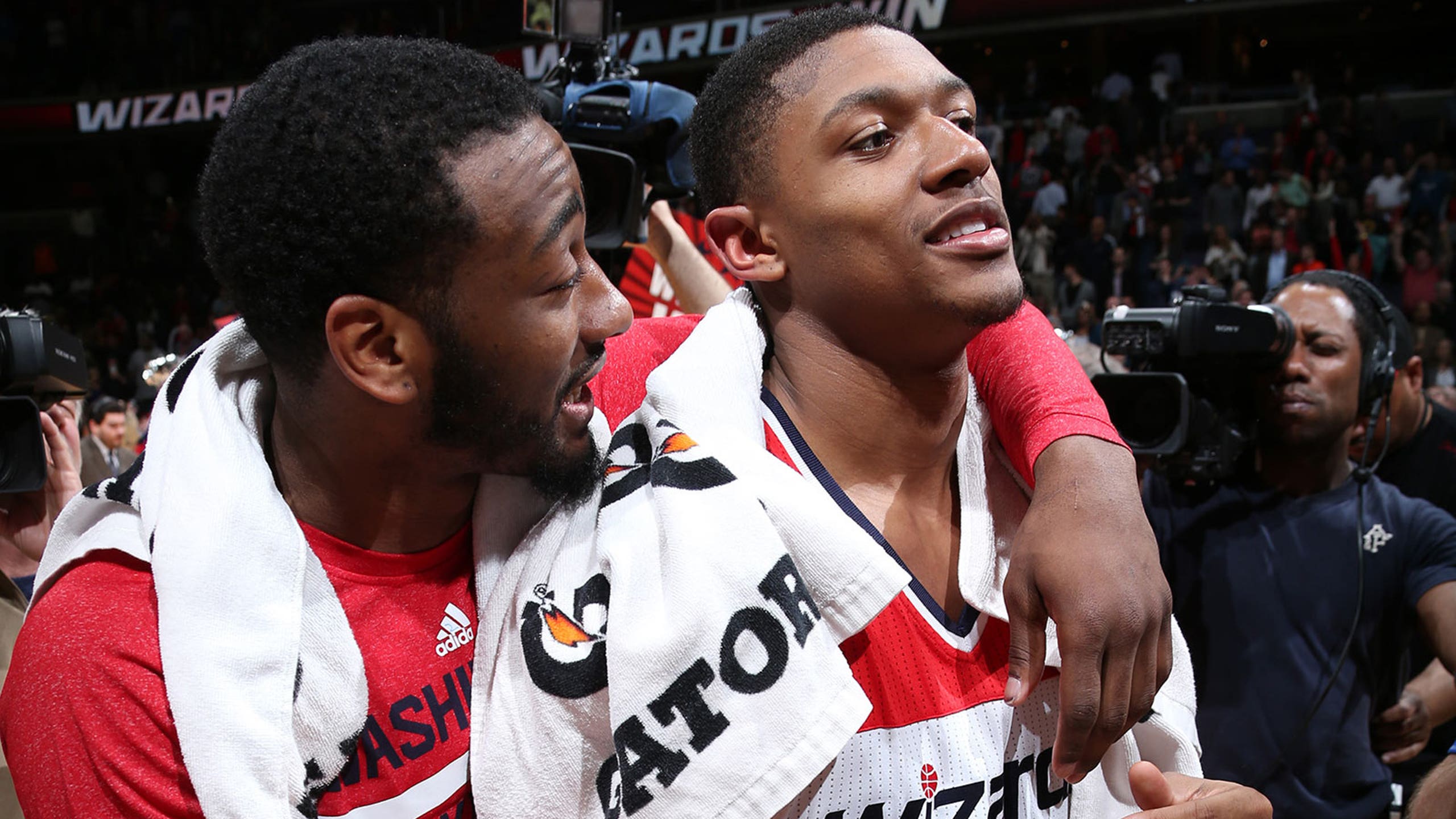 Wizards' Wall, Beal insist they're best backcourt in basketball
BY foxsports • November 17, 2015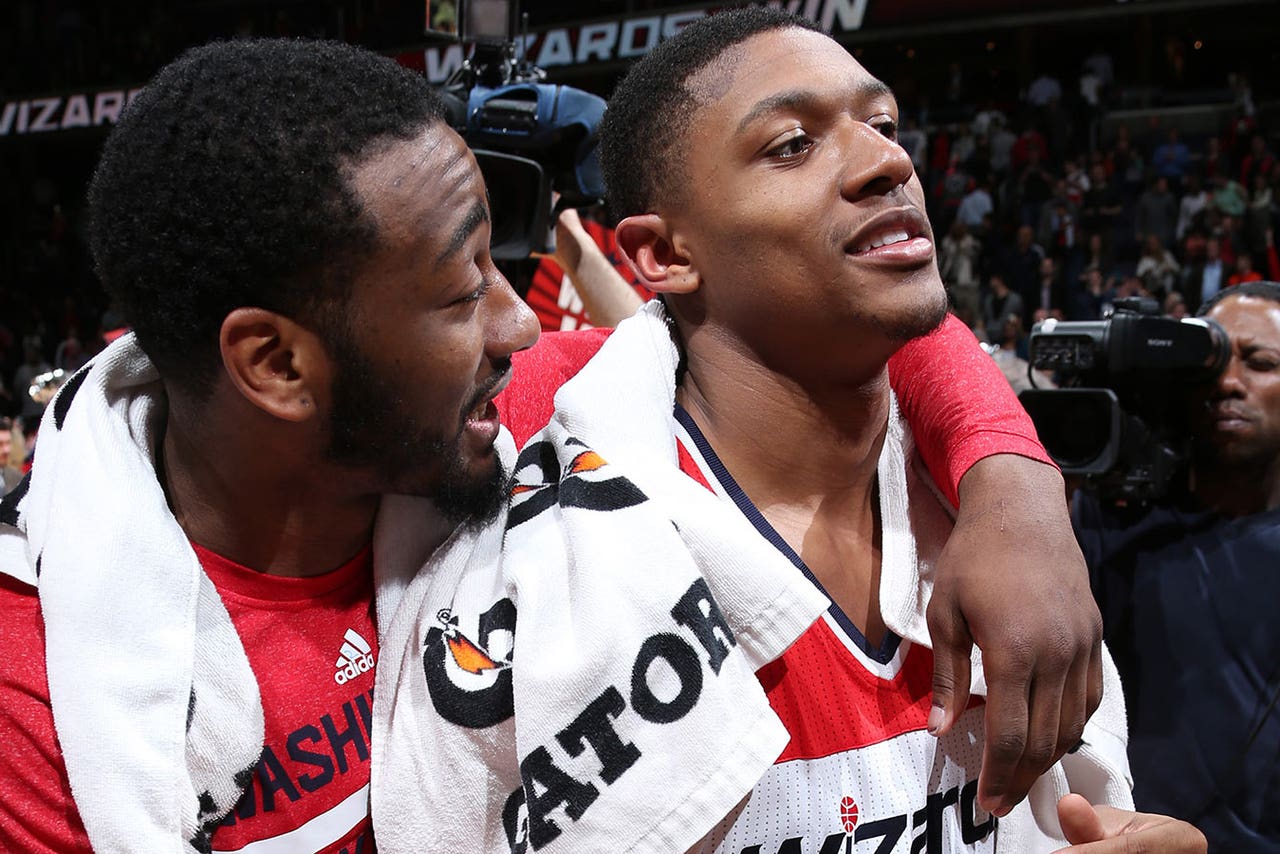 Bradley Beal and John Wall make up one of the best backcourts in the NBA. The phrase "one of" is carefully inserted into that sentence because, by any measurement, the Golden State Warriors are clearly better.
Who's the best backcourt in the NBA right now, in your estimation? Wall and Beal, simultaneously: "We are." Some people would say it's Curry and Thompson. How would you make that argument? Wall: "We are." Beal: "We are." Because? Beal: "Both ends." Wall: "Both ends. We play both ends of the court." Offense and defense. Beal: "We're just competitive." Wall: "We take nothing away from them, but we just feel like we're the best. I'm never going to say anybody's better."
But Beal and Wall think they're the best, and here's what they recently said in a televised interview with ESPN:
It's a tough sell, considering the Warriors are undefeated and a historically great duo while Washington is 4-4 and was recently called out by their coach for being "soft." 
But a lot can happen over the next, um, few years. Maybe Beal takes a transcendent leap, Wall continues to improve and Klay Thompson suffers a mental breakdown.
That's about the only scenario where the Wizards overtake the Warriors here.
(h/t: CBS Sports)
---
---