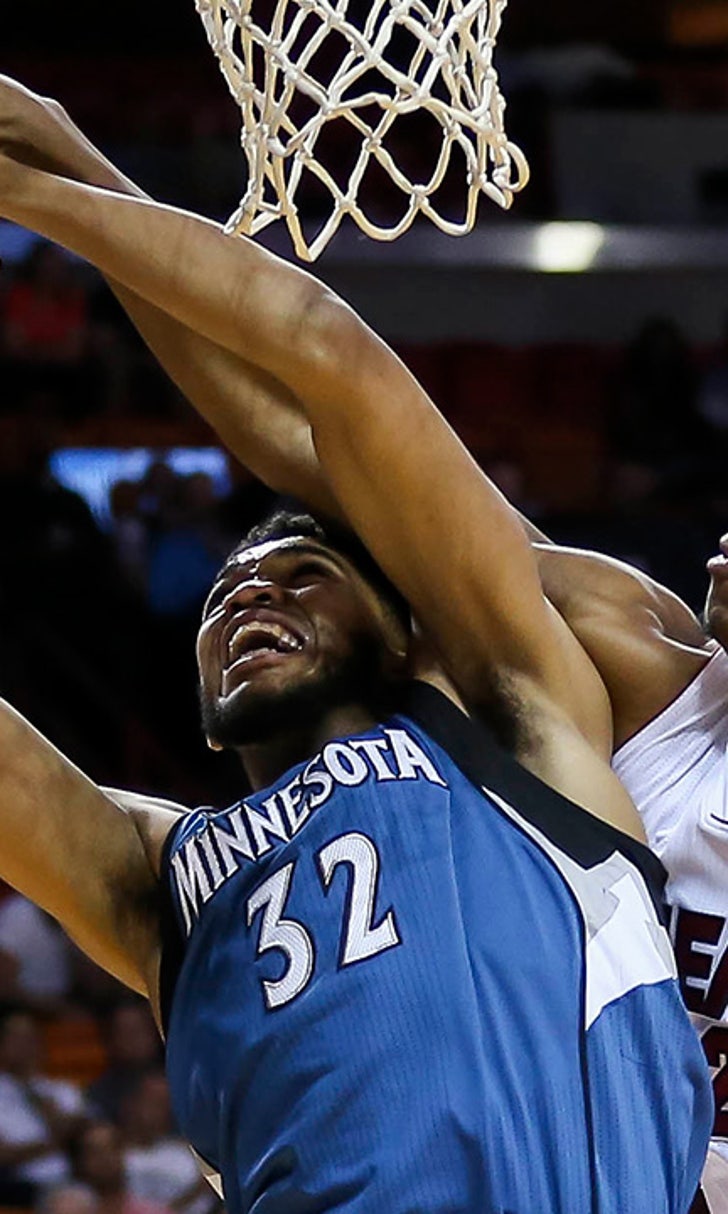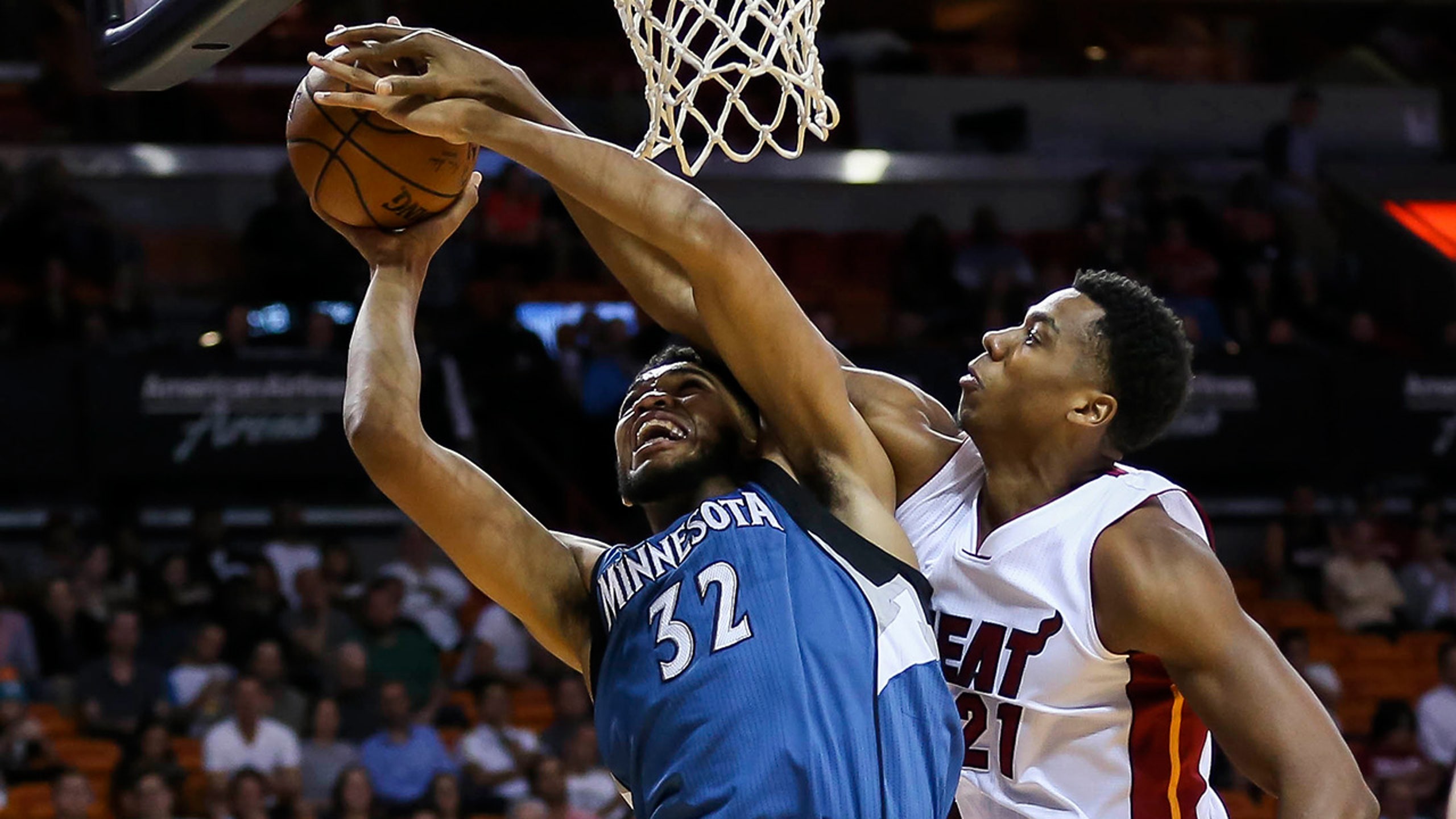 Whiteside's triple-double not enough for Heat in loss to Timberwolves
BY foxsports • November 17, 2015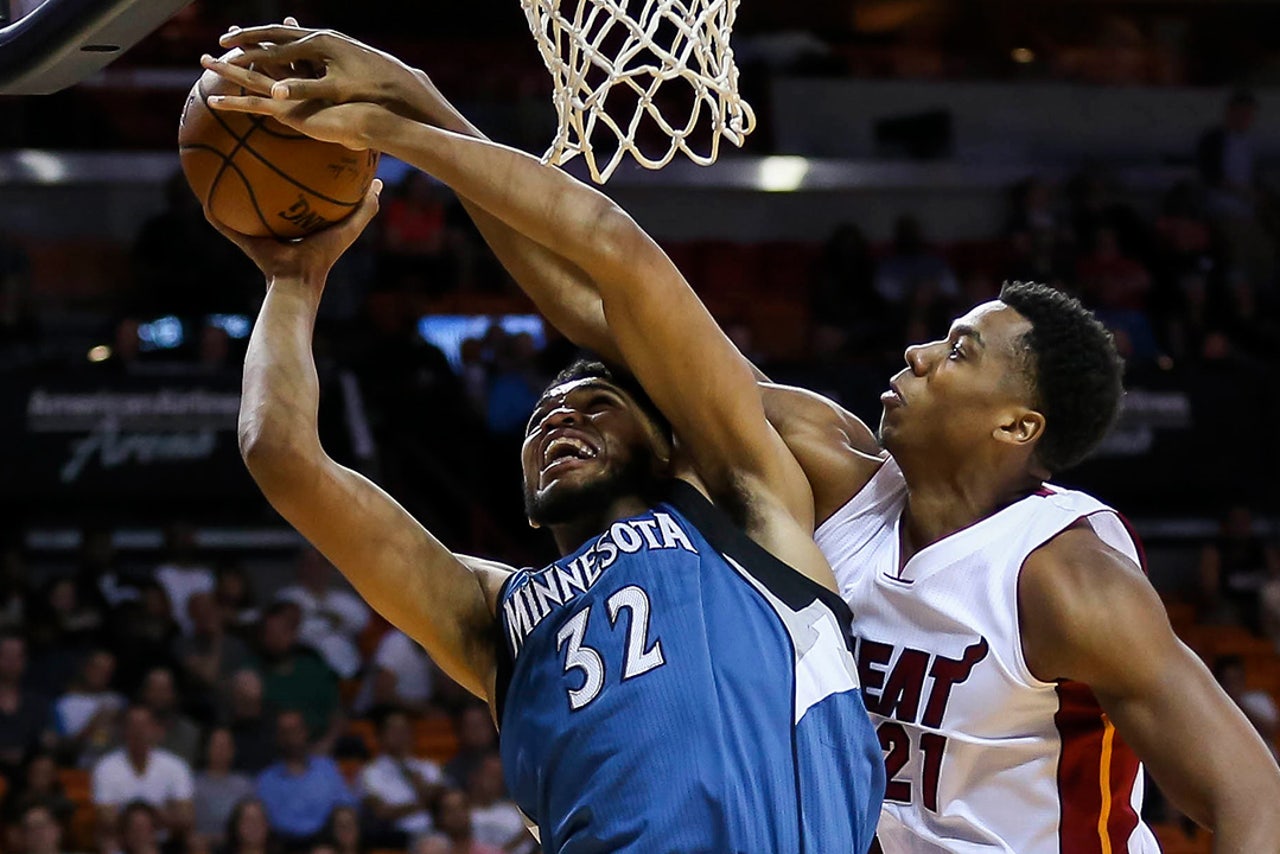 MIAMI -- Hassan Whiteside swatted away 10 of Minnesota's shots and altered more than a few others.
The Timberwolves weren't fazed.
Andrew Wiggins scored 24 points, Zach LaVine and Shabazz Muhammad combined for 33 off the bench and the Timberwolves overcame Whiteside's second career triple-double to beat the cold-shooting Miami Heat 103-91 on Tuesday night.
"We're not a great-shooting basketball team," Minnesota coach Sam Mitchell said, "so we have to rely on our defense and rebounding."
That and taking advantage of plenty of Miami mistakes were more than enough for the Timberwolves to add to a statistically odd start to their season. They're 0-5 at home, but 5-1 on the road.
"I think the road is a blessing to us," Wiggins said. "That's one of the joys of playing on the road -- everyone's against you, except the guys on your team."
Karl-Anthony Towns scored 14 points and grabbed 14 rebounds for Minnesota, which outscored the Heat 41-22 in the fourth quarter. And it didn't even matter that he was the second-best center on the court, with Whiteside simply dominant at the other end and finishing with 22 points, 14 rebounds and the 10 blocks.
Whiteside became the seventh player in NBA history with multiple points-rebounds-blocks triple-doubles. He also had one against Chicago last season.
"A tremendous effort on his part," Heat coach Erik Spoelstra said.
Whiteside was 2 for 9 from the foul line, getting sent to the bench for a critical stretch of the fourth after Minnesota started hacking him intentionally, and his teammates weren't exactly shooting lights-out, either.
The Heat went 5 for 24 from 3-point range, 14 for 30 from the foul line and committed 22 turnovers while losing for the first time in four games. It was just the seventh time in Heat history that the team shot at least 30 free throws and failed to make half of them.
"When nothing goes, you don't win," Dwyane Wade said. "It's one of those things. You don't make open shots, you don't take care of the ball, you don't make free throws, you ain't winning that game. We know it's not a game we play often. You put this one behind you and move on to the next."
Ricky Rubio was back in Minnesota's lineup after missing four games with a left hamstring strain. Rubio had seven points in 26 minutes, and Minnesota ended Miami's seven-game streak of holding opponents under 100 points.
TIP-INS
Timberwolves: Kevin Garnett made his 66th appearance against the Heat, tying Reggie Miller for fifth all-time. Paul Pierce (77), Allan Houston (68), Patrick Ewing (67) and Charles Oakley (67) have opposed Miami more. ... The 39-year-old Garnett is older than two of the referees who worked the game, Justin Van Duyne (34) and Matt Boland (39, born about four months after Garnett).
Heat: Wade is within 38 points of tying Scottie Pippen (19,004) for 50th on the NBA's all-time list. ... Miami split the season series with the Timberwolves, after winning in Minnesota on Nov. 5. ... Gerald Green (illness, then conduct detrimental to the team, then a two-game suspension) played for the first time since Nov. 1. Green scored two points in 12 minutes.
GO FIGURE
Minnesota has lost its last 13 home games going back to last season. The Timberwolves have the second-worst home record in the NBA (Philadelphia is 0-6), but the second-best road record in the early going (Golden State is 5-0).
BENCH ISSUES
Miami's second unit, a big strength during the first 10 games of the season, was outplayed in a big way. Minnesota got 54 points from its reserves; Miami got 13 from its backups, with Justise Winslow, Tyler Johnson, Josh McRoberts and Green combining to shoot 3 for 14.
UP NEXT
Timberwolves: At Orlando on Wednesday.
Heat: Host Sacramento on Thursday.
---
---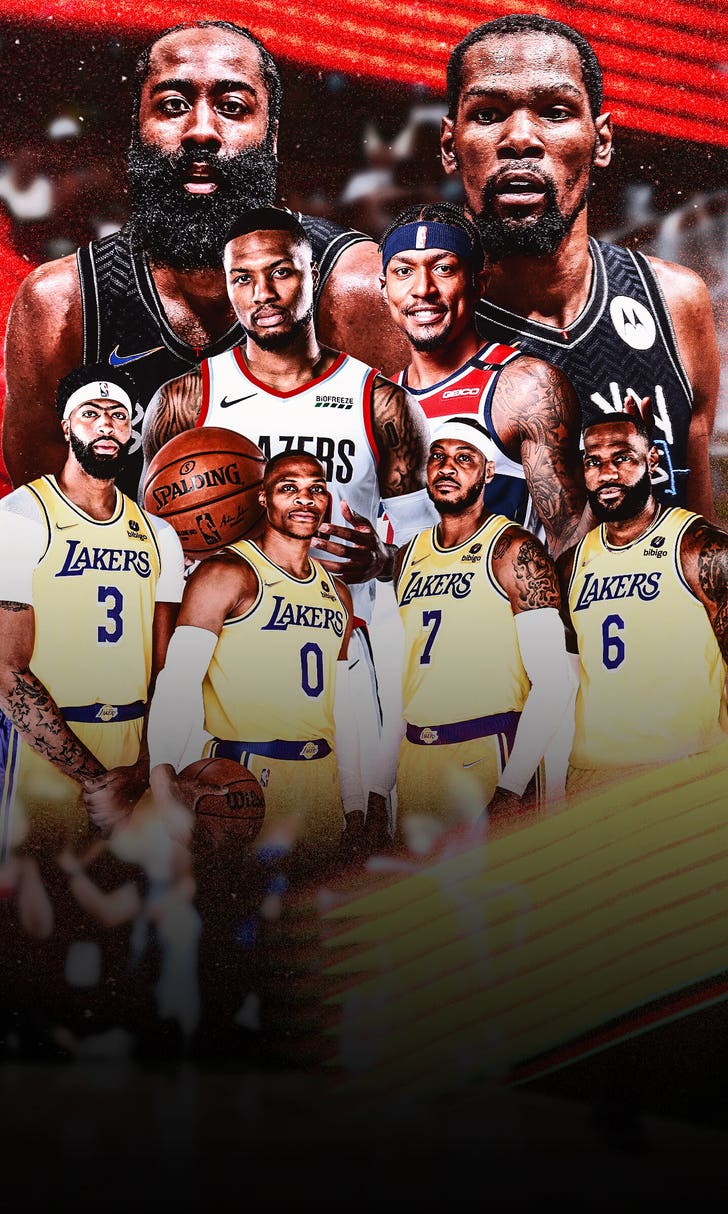 National Basketball Association
NBA 2021-22 season predictions: 75 picks for the league's 75th season