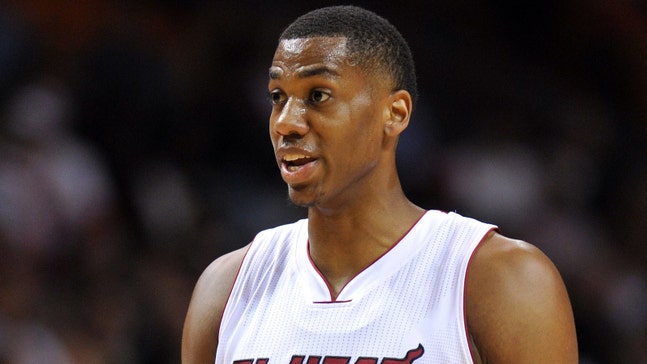 Watch Hassan Whiteside finish this outrageous alley-oop from Dwyane Wade
Published
Dec. 4, 2015 10:35 a.m. ET

Hassan Whiteside might not be the best post-up player in the NBA, but that doesn't mean he lacks value on the offensive end. Whiteside is one of the most athletic big-man finishers in the whole league, and the mere threat of a lob to him is something that scares defenses into making tons of mistakes.
Why are they so afraid? Because of plays like this one:
That's from last night's game against the Thunder, one that the Heat pulled out, 97-95. Miami is now 11-6 on the season, and Whiteside's play on both sides has been a big part of that. As long as he keeps making finishes like this, he can keep everyone happy.
---
---