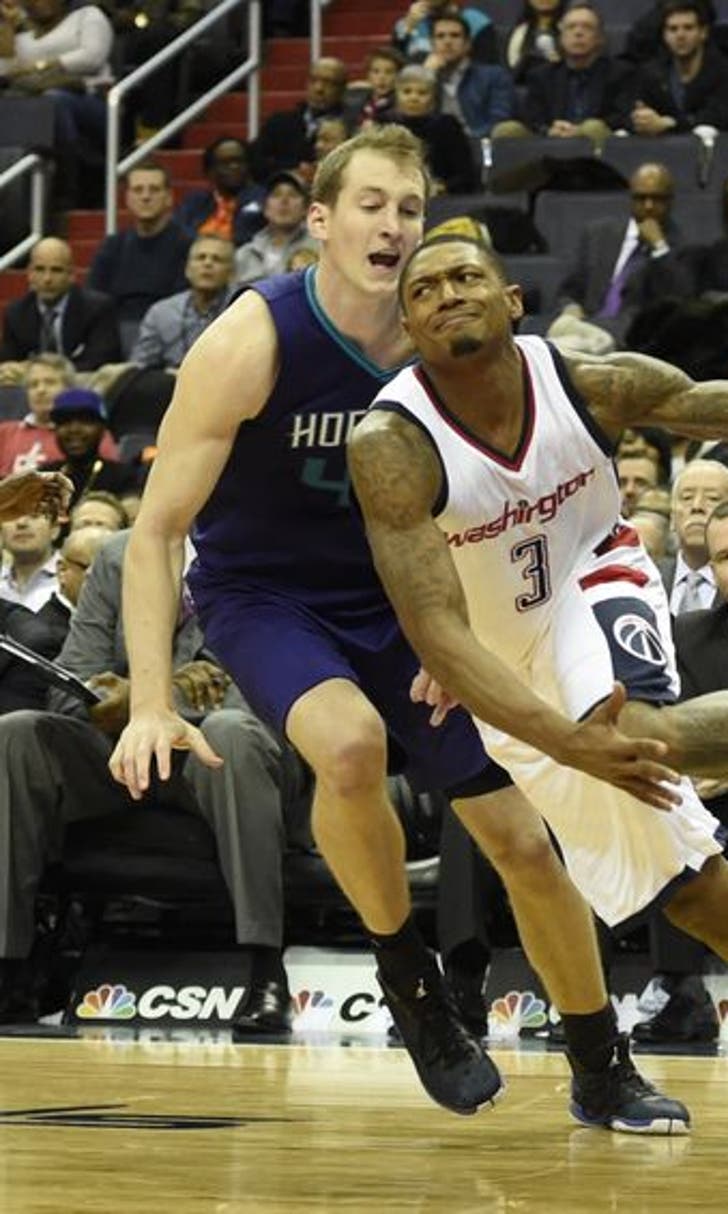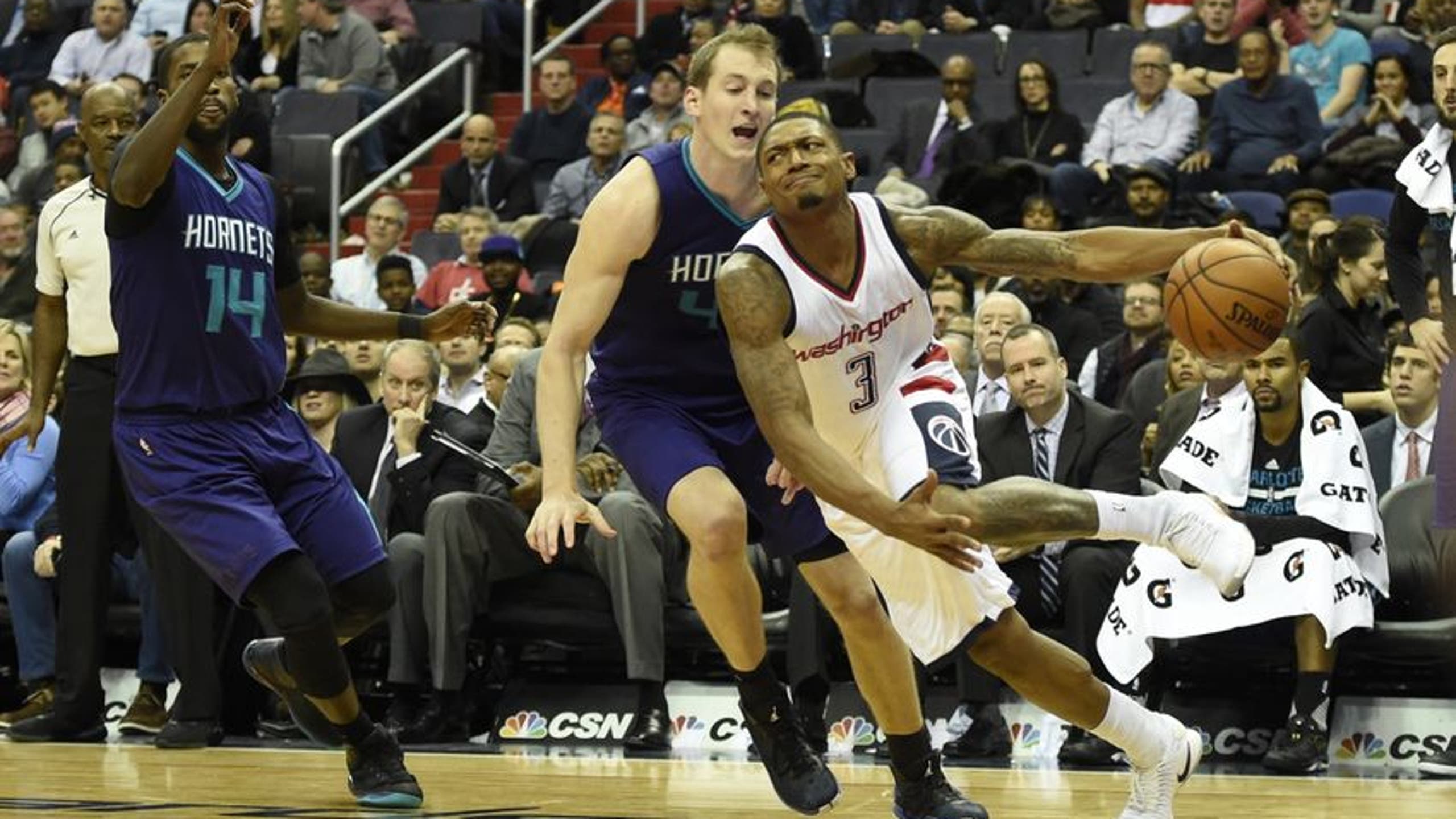 Washington Wizards Sneak Past Charlotte Hornets At Home, 109-106
BY Fansided and Ben Mehic/FanSided via Wiz of Awes • December 14, 2016
Washington Wizards were seconds away from squandering a lead, but came out with an important victory against the Charlotte Hornets on Wednesday.
John Wall had an opportunity to secure a victory for the Washington Wizards against the Charlotte Hornets on Wednesday night, but missed one of his two free throw attempts, giving the visiting team a chance to tie it.
Nicolas Batum – the team's most versatile offensive option – missed a contested shot, which was scooped up by Kemba Walker, who dribbled back to the 3-point line and rimmed one out.
With luck on their side, the Wizards were able to close the deal, 109-106.
As it's been the case for the whole season, the Wizards were carried by their backcourt – Wall and Bradley Beal.
The two combined for 45 points and 19 assists, with Beal dishing out 9 of his own dimes.
Wall became the franchise's all-time leader in steals. He stripped the ball 7 times on Wednesday.
More from Wiz of Awes
Recently, Wall and Beal have been doing most of the heavy lifting in terms of scoring, but all five starters scored double-digit points against the Hornets.
Markieff Morris missed the game with an injury, but Kelly Oubre stepped up in his place, contributing 15 points and 6 rebounds.
Oubre has shown significant signs of growth and recently scored 19 points the night after his 21st birthday.
Washington's defense, in particular, gets a boost with the sophomore on the floor.
Morris is one of the team's better defenders – he shut down both Paul Millsap and Kristaps Porzingis in their earlier meetings this season – but Oubre is capable of defending the perimeter at a higher level.
With his length and disruptive nature – Oubre does a solid job of flying around defensively, causing turnovers – he's re-energized the team's defense.
Going forward, Scott Brooks could consider benching Morris in favor of Oubre, which would give the second unit a much-needed spark off the bench.
Jason Smith, who's having the worst season of his career thus far, also had somewhat of a breakout game. The veteran big man scored 12 points and grabbed 7 rebounds in 18 minutes off the bench.
Once Smith finds a rhythm – percentage wise, he was a top-10 mid-range jump shooter last season – he could become a legitimate option off the bench. Brooks just has to hope that this single game isn't an anomaly.
Currently, the Hornets are sixth in the Eastern Conference, so Wednesday's win was noteworthy for Washington. The Wizards will take on the Detroit Pistons on Friday night.
---
---