Bradley Beal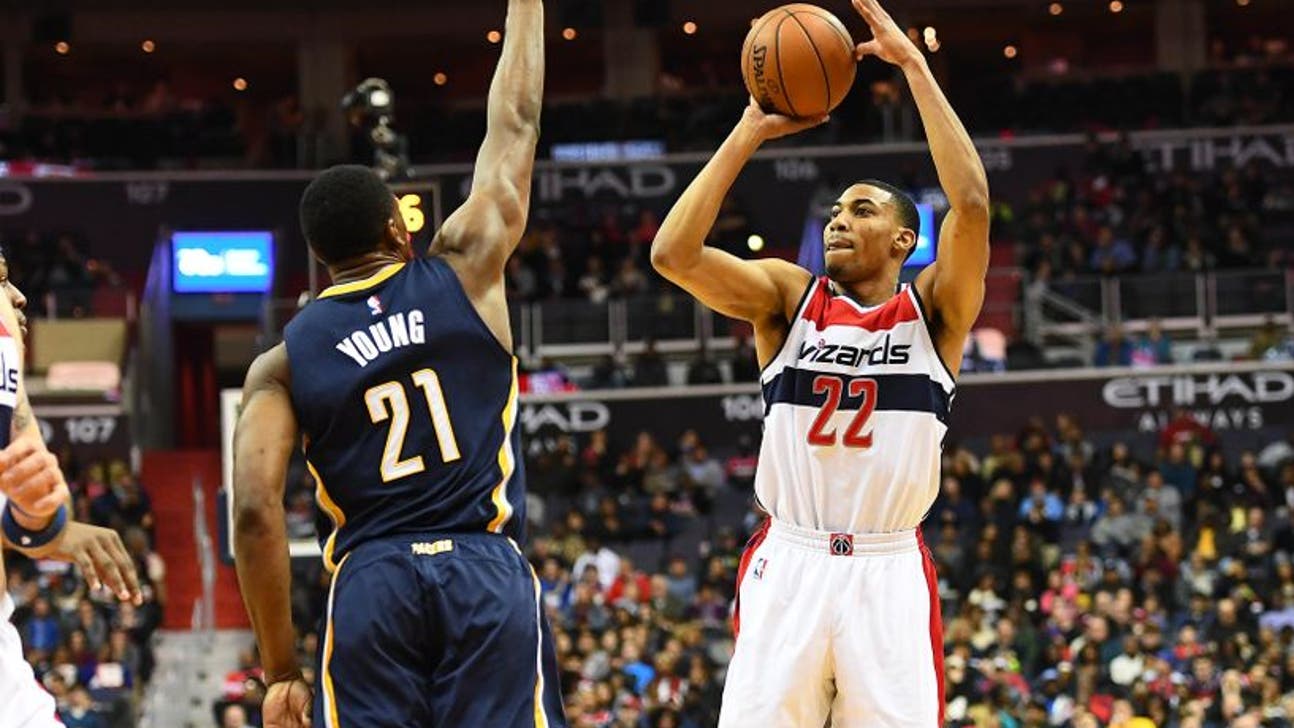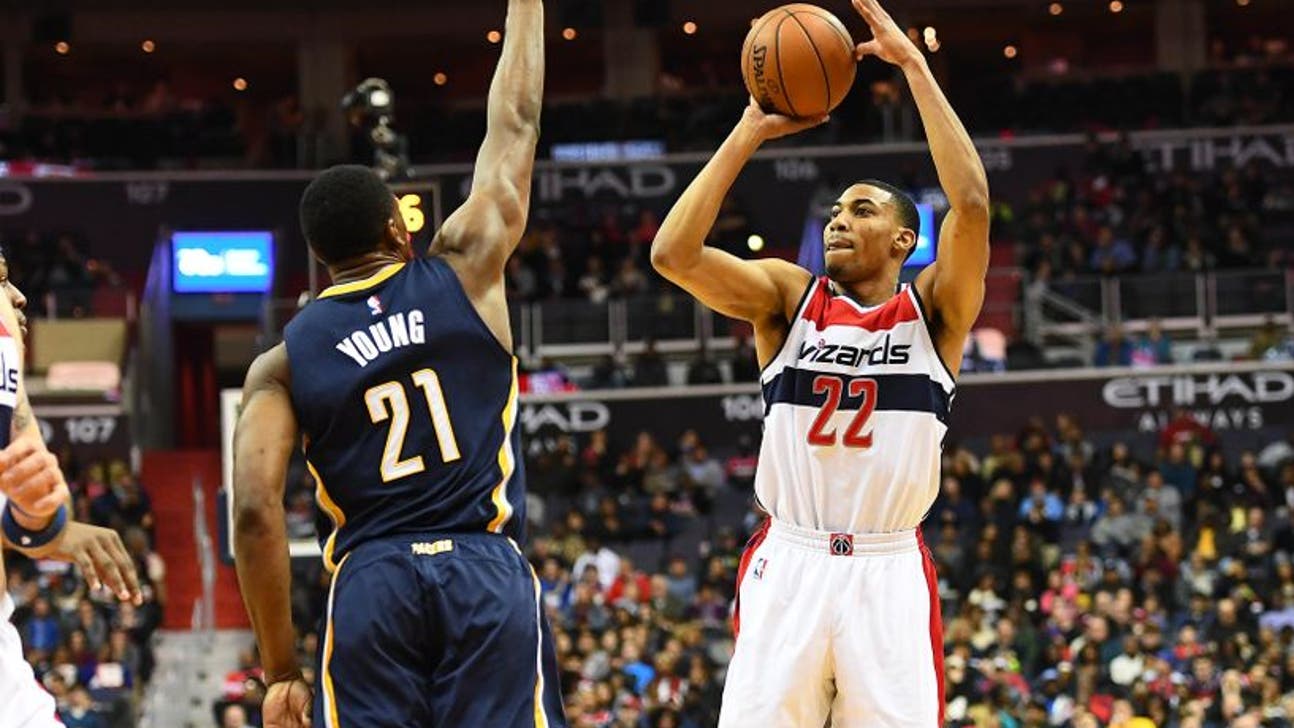 Bradley Beal
Washington Wizards' Otto Porter Receives Praise From Paul George
Updated
Mar. 4, 2020 12:57 p.m. ET

Fansided, Ben Mehic/FanSided via Wiz of Awes
Washington Wizards have lacked a modern small-forward, but Indiana Pacers star Paul George thinks they found one in Otto Porter.
For the past couple of years, the Washington Wizards have been trying to reinvent themselves.
Under Randy Wittman, the Wizards became known as a bruising, big team that punished others inside. With Nene and Marcin Gortat leading the way, the Wizards were one of the last teams in the NBA still running traditional two in, three out lineups.
Once the team thrived with Paul Pierce at the four spot during the 2015 NBA Playoffs, the Wizards made a seemingly permanent switch to small-ball, noting how much both John Wall and Bradley Beal benefited from the up-tempo system.
Although Washington missed the playoffs last year with Jared Dudley playing the role of stretch four, continuing to play a style that's conducive to the core's skill-set remained imperative.
Along with finding a stretch four that can also defend in Markieff Morris, the Wizards have also been tasked with developing Otto Porter into a modern small-forward.
More from Wiz of Awes
Nowadays, almost all winning teams in the league have a 3-and-D forward on the roster – meaning, a small-forward whose role is to make an impact defensively while being a threat from deep on the opposite end.
Trevor Ariza occupied the role in the nation's capital for years, but it never extended beyond the core principles.
Ariza was a limited ball handler and struggled to score without the help of Wall.
Now that the small-forward position is stacked with All-Stars, a starting three has to be able to play the 3-and-D role, but also have the capability to hurt opposing teams in other ways.
At 6-foot-9, Otto Porter has the length and build of a modern forward. After years of development, Porter has blossomed into one of the league's elite small-forwards, becoming the most efficient player on the Washington Wizards' roster.
His game is relatively quiet. He's begun to fill up the stat sheet, but Porter still operates under the radar. Given his lack of "flash," so to speak, Porter has become one of the more underrated players in the NBA.
On Monday night against the Milwaukee Bucks, Porter showed his offensive worth by scoring 32 points and grabbing 13 rebounds. Then, on Wednesday night against Paul George and the Indiana Pacers, Porter scored 22 points on 6 of 10 shooting from the field.
Porter knocked down a dagger 3-point shot late in the fourth quarter, locking up the seventh consecutive home win for the Washington Wizards.
His improvement, in particular, has put the Wizards right back into playoff position.
Still, Porter has lacked attention, especially from the national media. But, he has gotten noticed by other premier players, including George, who's regarded as the best "3-and-D" forward in the NBA.
"He is the glue guy," said George following his team's loss in Washington. "He is the glue guy. Since I have been here and since John [Wall] has been here, that was the piece they needed around him – 3-and-D guy. They definitely got that in Otto [Porter Jr.]."
---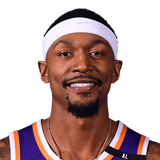 Get more from Bradley Beal
Follow your favorites to get information about games, news and more
---