Danilo Gallinari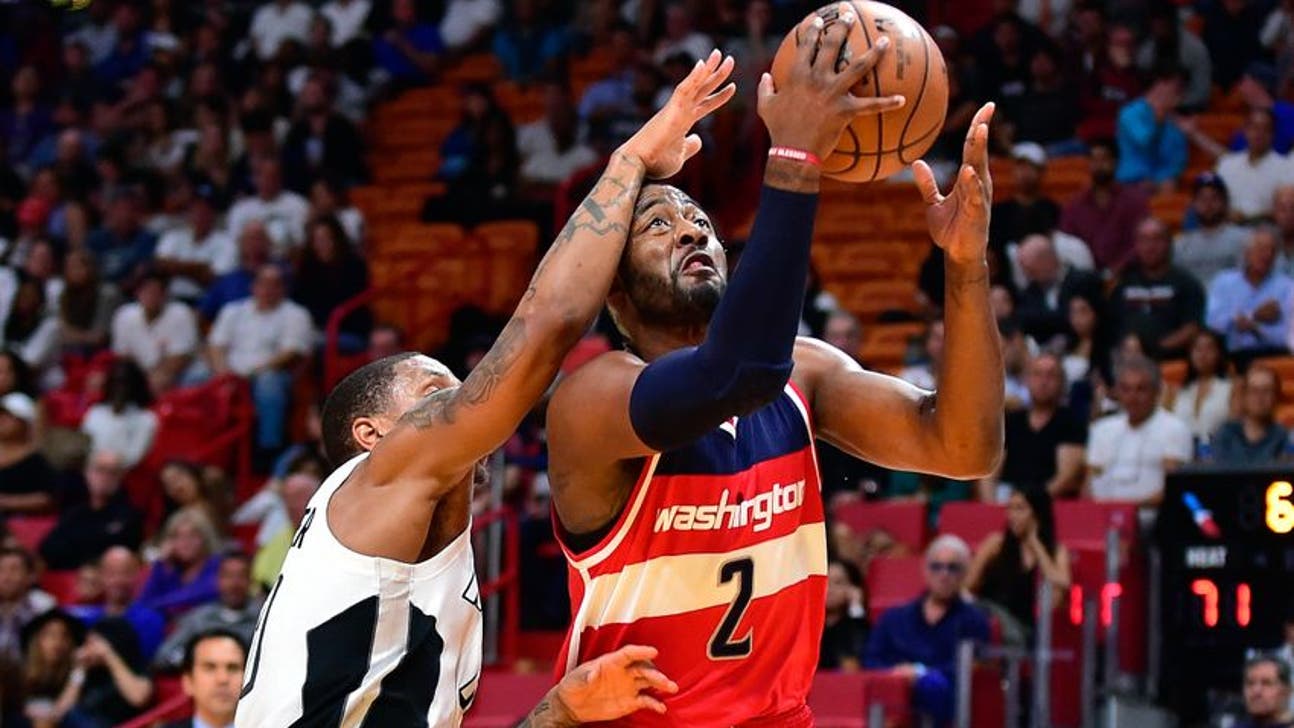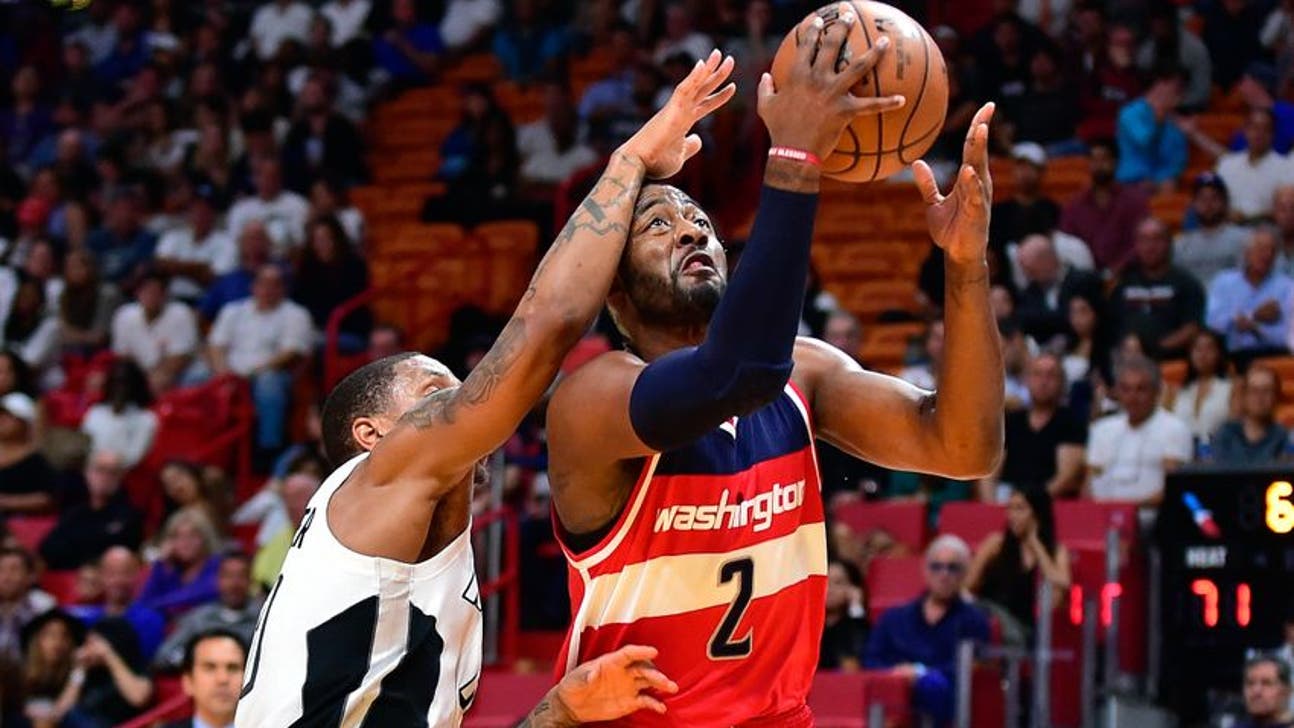 Danilo Gallinari
Washington Wizards' John Wall Getting To Free Throw Line At Career-High Rate
Updated
Mar. 4, 2020 1:19 p.m. ET

Fansided, Ben Mehic/FanSided via Wiz of Awes
Washington Wizards star John Wall is known for his speed and athleticism, but hasn't always utilized it. This season, that's starting to change.
John Wall dribbled around his teammates, looked back at Bradley Beal and stopped for a mid-range jump shot that he missed.
Two possessions later, Wall kept his dribble alive in the paint, moved back to the free throw line area and took another jumper that didn't go down.
A few minutes went by before Scott Brooks called a timeout, clearly upset that his team – including Wall – was settling for shots outside of the paint.
Once the break was over, Wall turned it up and constantly attacked the basket, drawing foul after foul against the Detroit Pistons on Friday night.
The pressure put on Detroit's defense forced them to collapse, allowing Wall to find his backcourt mate, Beal, behind the 3-point arc.
Quickly, the Wizards gained a double-digit lead – one that would balloon to over 20 en route to a blowout win over the Pistons at home.
Wall, for most of his career, has been unreliable from the perimeter.
More from Wiz of Awes
His jump shot, it seems, comes in spurts.
On some nights, he finds a rhythm and becomes virtually unstoppable.
But sometimes, his stubborn ways get the best of him as he constantly settles for outside shots, almost as if he wants to prove he can knock them down.
This season, the Washington Wizards have seen both sides of Wall, but there have been two key differences: he's never been more efficient from the field and he's played with aggressiveness.
Wall is hitting a career-high 46 percent of his shots, including 37 percent of his 3-point tries.
But more importantly, he's settled a lot less than usual.
Now, Wall has clearly begun focusing on using his physical gifts – the speed that cannot be compared to anyone in the NBA besides Russell Westbrook.
Wall is getting to the free throw line 6.7 times per game, which is the highest free throw rate in his career.
After the win on Friday, Scott Brooks lauded Wall for changing gears.
"I thought he took… those first two shots were not good. He settled for jump shots," Brooks said. "[We] talked about you got to attack the basket. The paint is open, the rim is there, use it. He did and he opened everything up. He opened shots for Brad [Beal], shots for Otto [Porter Jr.]. Kieff [Markieff Morris] got in foul trouble so he didn't get any good looks."
Against the Pistons, Wall got to the free throw line 12 times, finishing the game with 29 points on 8 of 14 shooting.
All productive offensive players have similar games. They all take (and make) 3-point shots at a high rate, get their teammates involved and find a way to earn points from drawing contact inside.
It's taken Wall some time, but he's finally putting a complete offensive game together.
Currently, James Harden leads the league in free throws attempted with 276. Wall is 17th in the NBA with 153.
Eric Bledsoe, Stephen Curry, Kevin Love and Danilo Gallinari – all known for their offensive skill-set – trail Wall on the list.
Last season, Wall didn't crack the top 20 in free throws attempted.
---
---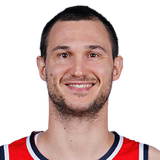 Get more from Danilo Gallinari
Follow your favorites to get information about games, news and more
---