DeMar DeRozan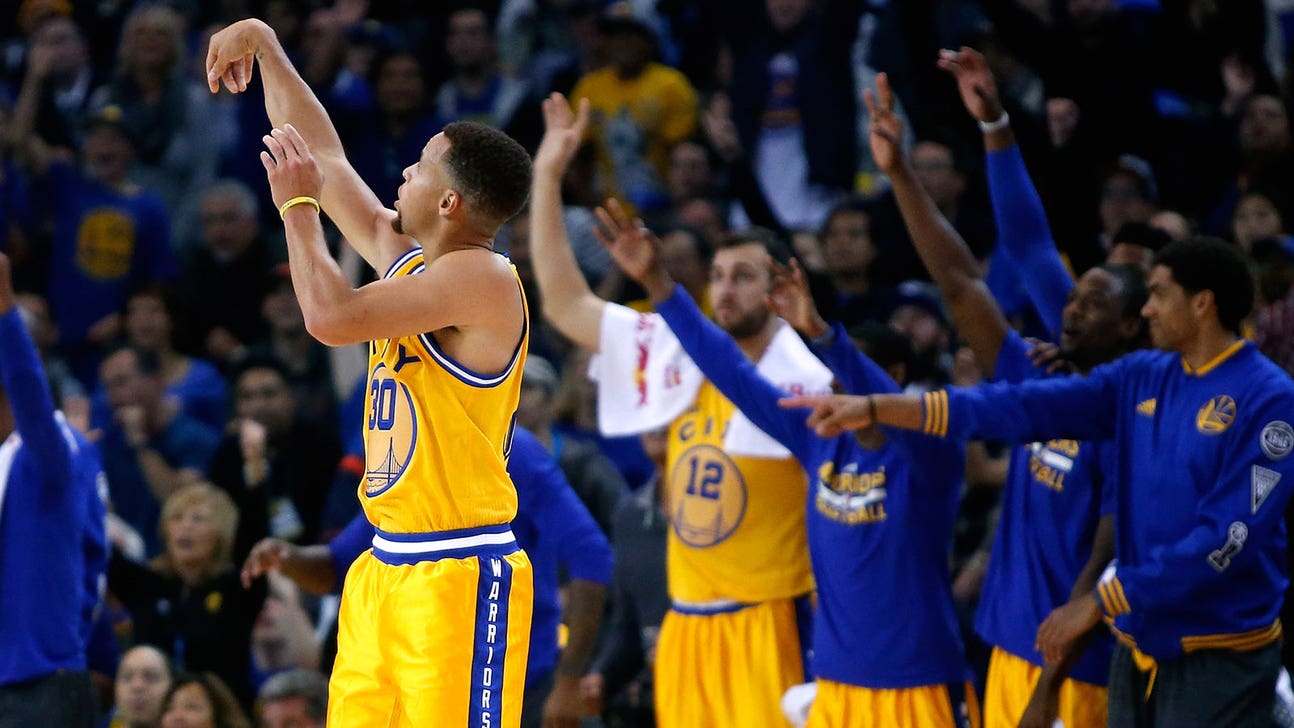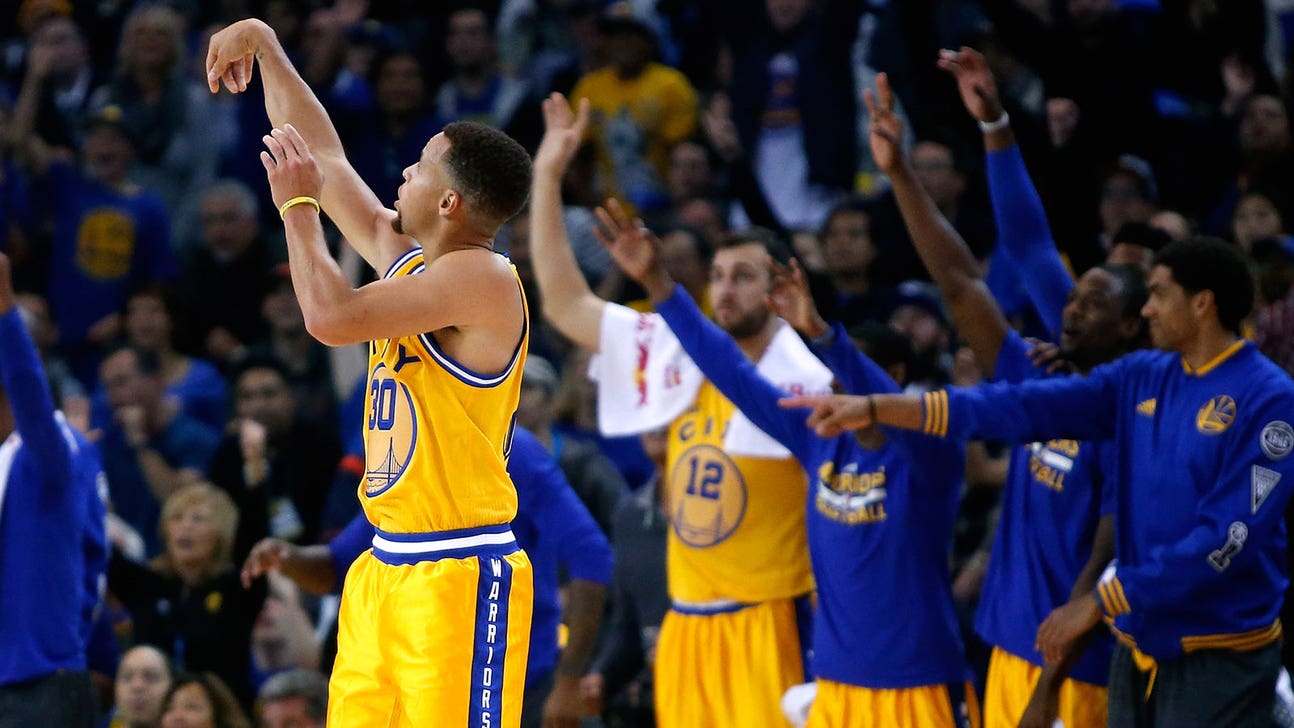 DeMar DeRozan
Warriors improve to 12-0 with 115-110 win over Raptors
Updated
Mar. 4, 2020 7:16 p.m. ET

OAKLAND, Calif. (AP) Even if they played an imperfect game, the Golden State Warriors managed to maintain their perfect start.
Stephen Curry scored 37 points to lead the defending NBA champions to their 12th straight win to open the season, a hard-fought 115-110 victory over the Toronto Raptors on Tuesday night.
''We hold ourselves to a very high standard,'' Curry said. ''We didn't put any pressure on them defensively in the third quarter, we were sloppy on a couple of possessions offensively and gave them life. Those are things we need to improve on. Everyone likes to learn those lessons in wins.''
Klay Thompson added 19 points and Andrew Bogut scored 13 for the Warriors, off to the best start by an NBA team since Dallas won its first 14 games in 2002-03. Golden State needs three wins to equal the league record of 15-0 held by the 1948-49 Washington Capitols and the 1993-94 Houston Rockets.
This one didn't come easy, though. Toronto fought back from an 18-point deficit and trailed by one late in the game with the ball. But guard Kyle Lowry was called for an offensive foul and Curry hit two free throws to help seal it.
''I don't know what happened,'' Lowry said. ''I just know I got a call for offensive foul. It happens. It's the NBA. The call went against me. That's all I can say about it.''
Lowry and DeMar DeRozan scored 28 points apiece for the Raptors, who have lost five of seven following a 5-0 start.
Toronto fought back by getting to the foul line, and the Raptors took their first lead of the second half on two free throws by Lowry midway through the fourth.
Bogut tied it on an alley-oop from Draymond Green as Golden State got a fast break off the made free throw. After a Toronto turnover, Curry put the Warriors back ahead for good with his fifth 3-pointer to make it 101-98.
''I think we made the necessary plays we needed to,'' Green said. ''Obviously, we can close the game out a lot better than we did. It never should have gotten to where it got.''
Curry's sneak attack helped key a 12-0 run that gave the Warriors an 18-point lead late in the first half. Thompson started the spurt with a jumper. Curry then pounced when Jonas Valanciunas threw a casual inbounds pass to Lowry. With Lowry unaware he was coming, Curry stole the ball and hit the layup.
Thompson then threw an alley-oop to Andre Iguodala before Thompson and Curry capped the spurt by hitting second-chance 3s on successive possessions.
But the Raptors rallied in the second half.
''In the first half they dictated everything,'' coach Dwane Casey said. ''I thought in the second half we played well enough to win.''
TIP-INS
Raptors: Toronto has lost the first two on a five-game Western swing. ... F Terrence Ross (left thumb) did not play.
Warriors: Curry joins Wilt Chamberlain, Rick Barry and Chris Mullin as the only Warriors in the West Coast era to score at least 20 points in each of the team's first 12 games. ... G Shaun Livingston (left hip flexor strain) sat out. ... The Warriors wore their ''The City'' throwback uniforms for the first time since March 29, 2007.
TECHNICAL TIME
The Warriors were called for a pair of technical fouls during a timeout early in the fourth quarter. The first was given to Leandro Barbosa and then interim coach Luke Walton got one when he protested too much. Lowry made both free throws.
''I feel like I really didn't deserve the one I got, either,'' Walton said. ''It's an emotional game.''
CENTER OF ATTENTION
Bogut returned to the starting lineup for the first time since suffering a concussion in the season opener. He played his first four games back as a backup to Festus Ezeli, who thrived in the starting role. Ezeli got back in quickly when Bogut committed his second foul 3:38 into the game and ended up playing more minutes than Bogut.
UP NEXT
Raptors: At Utah on Wednesday.
Warriors: At the Los Angeles Clippers on Thursday.
---
---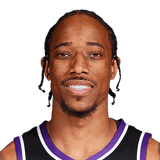 Get more from DeMar DeRozan
Follow your favorites to get information about games, news and more
---