National Basketball Association
National Basketball Association
Wall returns as Wizards win
Published
Jan. 12, 2013 12:00 a.m. ET

In the fourth quarter, when he had shook off the nerves and rust and finally found his legs, John Wall starting yelling: ''I'm back.''
''That's what I was saying the whole time,'' Wall said. ''To anybody. I was just happy to be playing basketball. To whoever was in my way, that's what I was saying.''
Wall made his season debut Saturday night, giving his teammates a lift with 14 points and four assists in 21 minutes, highlighted by a left-handed behind-the-back assist when the Washington Wizards were putting the game away in the final minutes.
Saturday night's 93-83 victory over the Atlanta Hawks gave the worst-in-NBA Wizards their first winning streak of the season, and a psychological high point now that their franchise player is healthy again.
''Still the same year,'' Wizards guard A.J. Price said. ''But definitely new life.''
Trying not to get carried away in his return from a knee injury, Wall went 5 for 11 from the field and 4 for 5 from the free-throw line, saluting the crowd as they gave him a standing ovation when he entered with 4:56 remaining in the first quarter, and again when he fed rookie Bradley Beal for a fast-break dunk, and one more time at the final whistle.
''I was just nervous to see how I would feel. ... My homeboys-slash-brothers were joking, happy the whole day,'' Wall said. ''I'm just trying to stay calm and take a nap.''
Although his playing time will be limited while he gets himself in full playing shape, Wall appeared to have his old speed and explosiveness back. It was his first time teaming with No. 3 overall draft pick Beal, and they gave the fans a taste of the speedy backcourt they had waited so long to see.
''The game is different now,'' Wizards coach Randy Wittman said.
Beal and Price finished with 16 points apiece, and Martell Webster added 15 for the Wizards, who are 6-28 but have strung together two wins in a row following their upset of Oklahoma City on Monday.
Jeff Teague scored 19 points, Al Horford had 16 points and 12 rebounds, and Josh Smith added 11 points for the Hawks, who trailed the entire second half and have lost five of six. Atlanta had won 18 of its previous 19 against Washington, including six in a row.
The Hawks were let down by their defense and took too many 3-point shots (24), but Wall was a difference as well.
''He's gonna give them a different dynamic,'' Hawks guard Lou Williams said. ''Tonight, I think he played well enough to get them over the hump.''
The lowlight for the Hawks came when Ivan Johnson missed a wide-open layup by throwing the ball completely over the basket and catching it on the other side, thus committing a traveling violation. The basket would have cut the Wizards' lead to four with about 9 minutes to play.
''We had opportunities, and just some plays went wrong,'' Teague said. ''We had some turnovers.''
Wall was expected to miss about two months when he was diagnosed with a stress injury to his left kneecap in late September. He began increasing his basketball activity last month, but it wasn't until Wednesday that he had his first full-throttle practice with the team.
After three consecutive days of pain-free workouts, Wall was given medical clearance Friday to suit up. He hit the floor a couple of times Saturday trying to take a charge, but bounced up with no apparent issues with his knee.
Even with Wall's return, the Wizards are far from healthy. Jordan Crawford (sore left ankle) and Cartier Martin (hyperextended left knee) remain sidelined, and four other players are having their playing time monitored. Trevor Booker returned Saturday after missing 24 games with a strained right knee. Price and Trevor Ariza returned from long injury layoffs in Monday's win over the Thunder, and Nene is nursing tendinitis in his right knee.
And, by the way, Wittman told his players that, in his opinion, they don't really have a winning streak yet.
''They say a winning streak is three, so we've got to get this third one,'' he said.
NOTES: The Hawks were called for three technicals: Smith and Williams in the first quarter, and Teague as part of a double-technical with Kevin Seraphin in the fourth. ... Wizards F Jan Vesely played four minutes and committed five fouls. ... It must be NFL playoff time: Random cheers were heard throughout the game whenever the Baltimore Ravens made a big play in their overtime win over the Denver Broncos.
---
---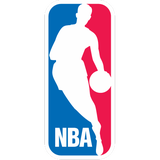 Get more from National Basketball Association
Follow your favorites to get information about games, news and more
---