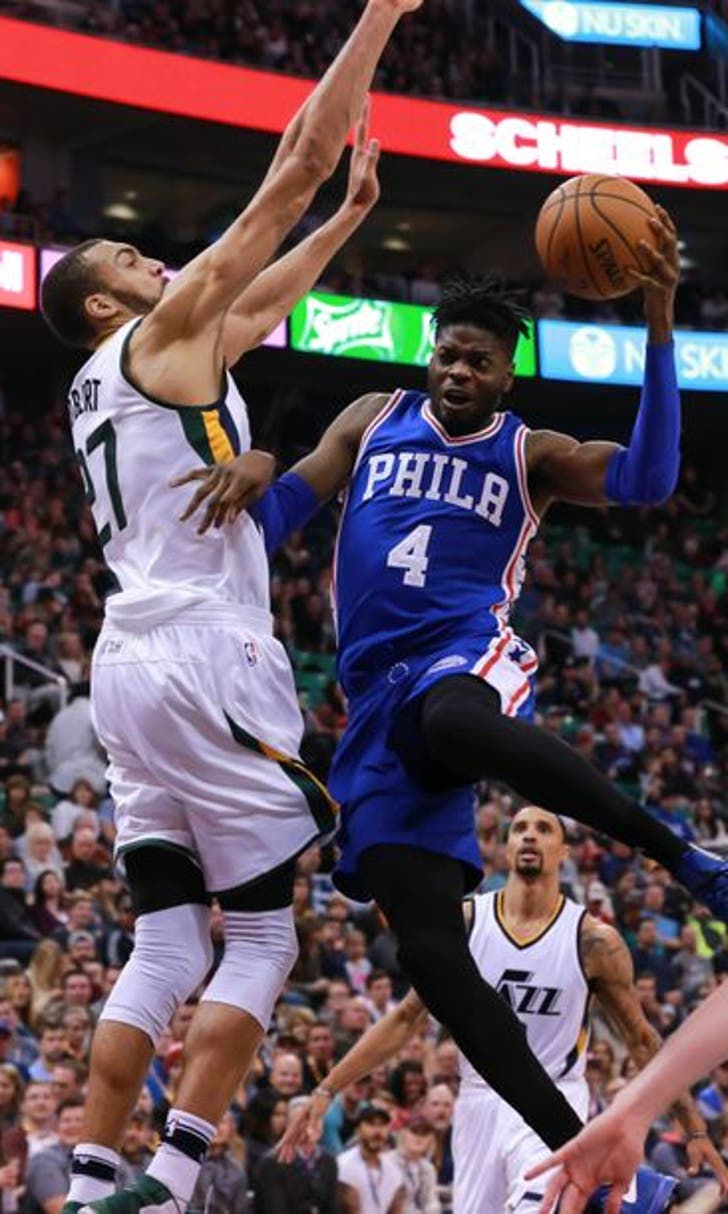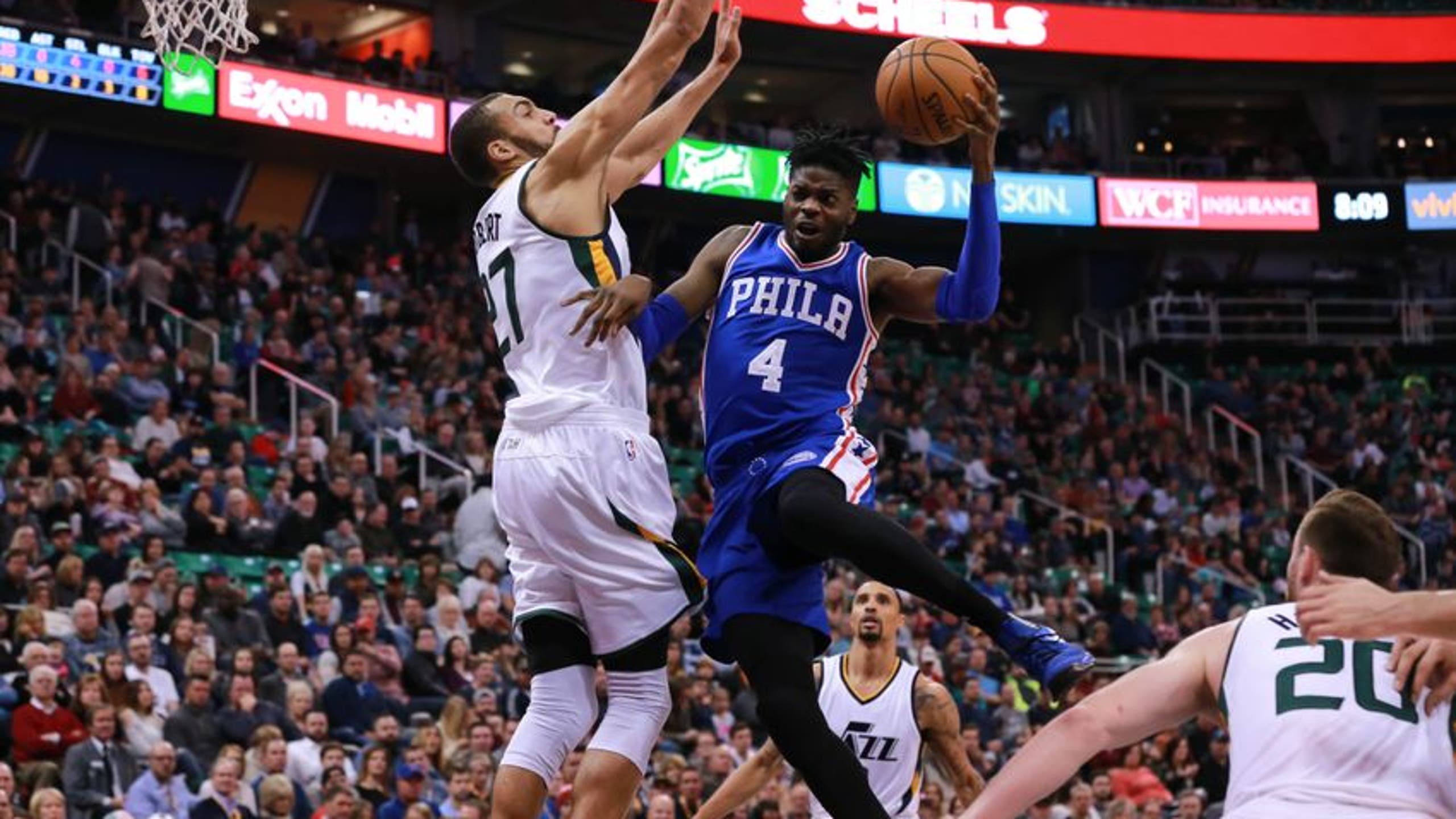 Utah Jazz Close Out Philadelphia 76ers for 20th Victory
BY Fansided and Zachary Padmore/FanSided via Purple and Blues • December 30, 2016
The Utah Jazz were able to close out the Philadelphia 76ers thanks to a very strong fourth quarter performance, giving them their 20th win of the season.
In what was a close and hard-fought game, the Utah Jazz were trailing the Philadelphia 76ers after three quarters, but outscored them 30-9 in the fourth quarter, to pick up a 100-83 win.
Despite some struggles early, the ball movement was very good for the Jazz throughout the night and they put the clamps on defensively in the fourth quarter. George Hill, who had missed 13 straight games due to a sprained toe, looked as if he hadn't missed a beat. The 30-year-old had 21 points on 8-of-10 shooting, 7 rebounds and 6 assists in 30 minutes of action. He was also a monster +31 on the court tonight.
Gordon Hayward added 20 points and Rodney Hood broke out of his shooting slump, finishing with 20 points on 7-of-11 shooting. Rudy Gobert, who came into the game with 11 double-doubles in a row, fell one point shy of his 12th straight double-double. He finished with 9 points and 13 rebounds, but went just 3-of-11 from the foul line tonight, which was the main reason why he was unable to continue his streak.
Ersan Ilyasova led the 76ers in scoring with 16 points. Jahlil Okafor, Nerlens Noel and Dario Saric all gave the Jazz some problems as well. The three players combined for 41 points and 14 rebounds. However, Robert Covington, who had been playing well of late, had a tough night, shooting 0-of-7 from deep, and 0-of-11 overall.
Utah's effective ball movement was well illustrated in the box score as they finished with 21 total assists. There were a lot of plays where multiple Jazz players touched the ball, and they were all making the extra pass. For one such example, check out this play below that ended with a Rudy Gobert poster:
The Jazz were also great from three-point land tonight, hitting 15 out of 26 three pointers. Rodney Hood hit four of them, while Gordon Hayward and Trey Lyles added three apiece. On the other end, they really defended the three-point line well as Philadelphia made only six out of 24 three pointers.
More from Purple and Blues
So all in all, it was a solid win. With the victory tonight, the Jazz improved to 20-13 while Philadelphia fell to 7-24. The Jazz are back in action on Saturday, taking on the Phoenix Suns in SLC. The 76ers continue their road trip and will be in Denver tomorrow night to take on the Nuggets.
---
---