National Basketball Association
National Basketball Association
Tyson Chandler, Monta Ellis hurt in Mavericks' loss to Clippers
Published
Feb. 10, 2015 12:24 a.m. ET

DeAndre Jordan is settling in for a month without All-Star partner Blake Griffin, so the Clippers center will take any night when his job can be a little easier.
Like, for example, a game without Mavericks center Tyson Chandler guarding him in the post.
Jordan had 22 points and a career-high 27 rebounds, and Los Angeles won without Griffin, beating Dallas 115-98 Monday night after the Mavericks lost Chandler and Monta Ellis to injuries in the first 4 minutes.
With Dallas' interior defense and rebounding gutted by the loss of Chandler, Jordan led the way as the Clippers stopped a season-high four-game losing streak. Chris Paul finished with 25 points and 13 assists.
"You never want to see somebody get hurt," Jordan said. "At this point, we just need as many wins as we can get. We've just got to be able to take advantage of everything. Keep working on us. Don't worry about other people."
Chandler injured his left ankle just 39 seconds in when he was fouled on a layup attempt by Spencer Hawes and went to the locker room about a minute later. Ellis joined him there with 8:03 left in the first quarter after hurting his left hip.
Dallas coach Rick Carlisle didn't have an update on either player after the game.
The Dallas injuries came on a night that started with news that Griffin would be out three to four weeks after surgery earlier in the day for a staph infection in his right elbow.
"We've just got to be persistent, and we've just got to find a way," Carlisle said. "That's what it comes down to."
Charlie Villanueva tried to keep Dallas in the game by scoring 13 points in the last 5 minutes of the first quarter and finished with a season-high 26.
But the Mavericks, already missing point guard Rajon Rondo with an orbital bone fracture, just couldn't keep up without their leading scorer in Ellis and primary rim protector in Chandler.
The best illustration of the struggle came early in the fourth quarter, when guard Devin Harris tried to keep Jordan from scoring by grabbing him and throwing him to the ground as the shot went in. Jordan, who also had three blocks, missed the free throw, but the Clippers still had their biggest lead to that point at 98-80.
"He looked like Wilt Chamberlain out there playing in 1963 -- really, he did," Carlisle said. "He played great and we didn't have any good answers."
Dirk Nowitzki scored 18 points for Dallas, while Chandler Parsons had 16 points and a season-high 12 rebounds.
Before the Mavericks were scrambling to replace Chandler and Ellis, the talk was about how the Clippers could hang on to their playoff spot in the difficult Western Conference without Griffin.
Coach Doc Rivers was at least somewhat relieved that the timetable on Griffin was what he expected, and that one of those weeks will be the All-Star break.
Rivers said the contributions will have to come from everywhere, and he got what was looking for a night after the Clippers were blown out in Oklahoma City in their first game without Griffin.
Jamal Crawford scored 18, while J.J. Redick was 3 of 4 from 3-point range and had 15 points after missing three games with back spasms. Matt Barnes had 12 points and seven rebounds, and Paul added six rebounds.
"I thought J.J. just to start the game gave us a lift," Rivers said. "But it was a team win. All kinds of lineups."
ANOTHER 20-20
Jordan, whose previous career high in rebounds was 24 at Minnesota on March 31, 2014, had at least 20 points and 20 rebounds for the second time in a week. He had 22 points and 20 rebounds last Monday at Brooklyn.
"It's just not done," Rivers said. "And nobody notices him. It's amazing to me that no one notices DeAndre Jordan."
TIP-INS
Clippers: Jordan's 27 rebounds were the most against the Mavericks since Dennis Rodman had that many for Chicago on Dec. 29, 1997. ... Glen Davis returned after leaving the Oklahoma City game with back spasms. He played three minutes.
Mavericks: Villanueva's point total was his highest since scoring 30 for Detroit against the Clippers on Nov. 12, 2010. ... J.J. Barea, starting in Rondo's spot again, had 15 points and seven assists. 
---
---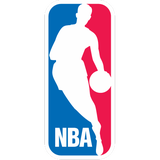 Get more from National Basketball Association
Follow your favorites to get information about games, news and more
---