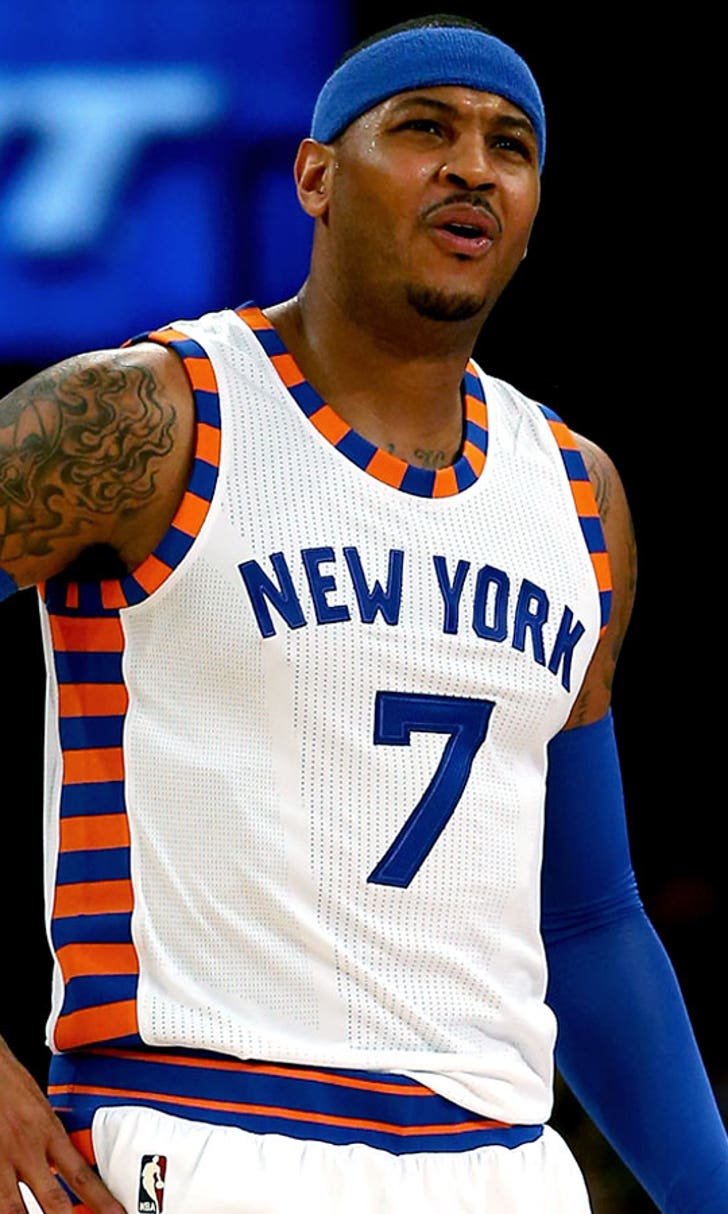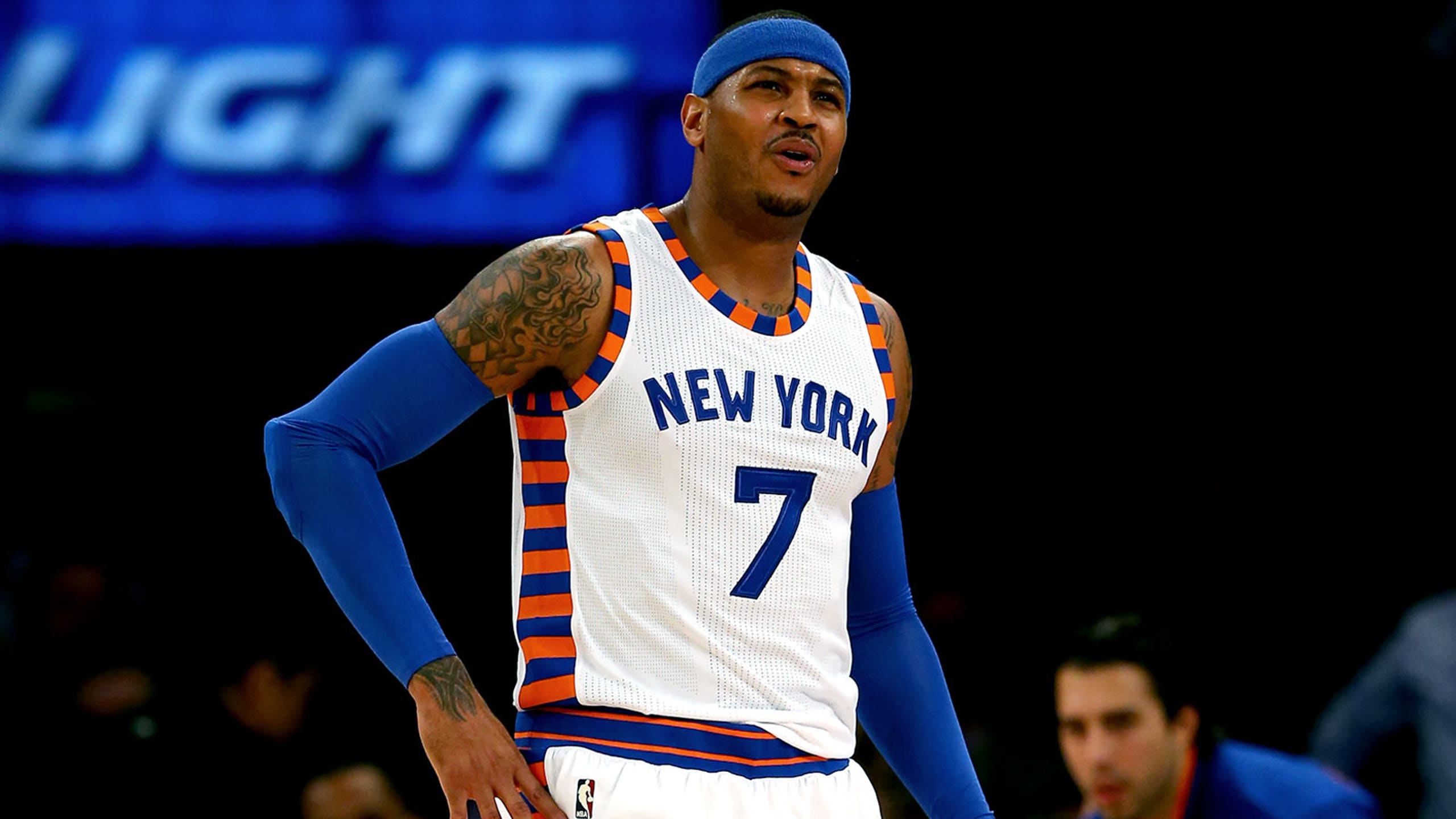 Tuesday a very painful night for some of the NBA's biggest names
BY foxsports • January 13, 2016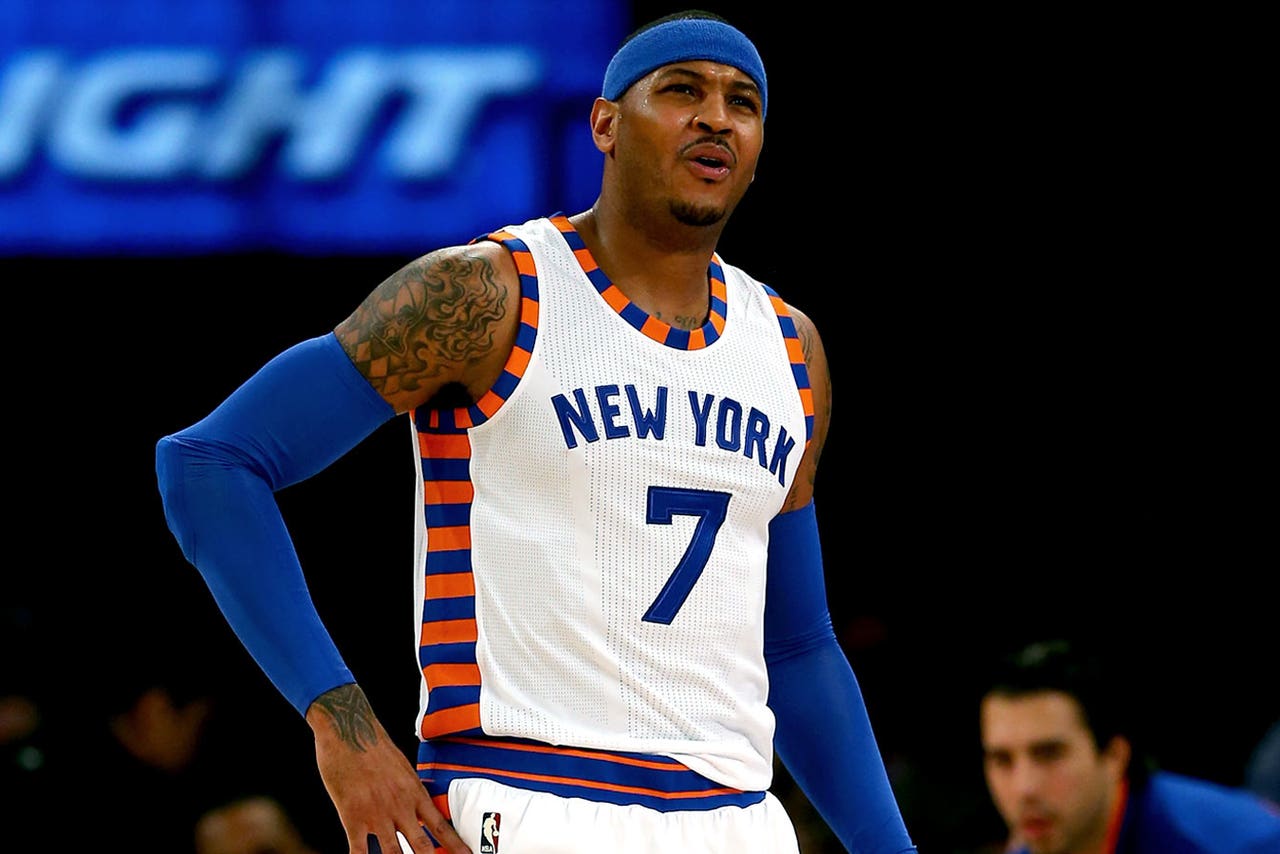 It was a rough -- and painful -- day to be an NBA All-Star on Tuesday. Be it the usual suspects (Derrick Rose and Kobe Bryant once again left games early with injury), or some new injuries that popped up (Carmelo Anthony), some of the biggest names in the game finished Tuesday in the trainer's room than on the court, and some could be out for quite some time.
● Wizards point guard John Wall underwent a "precautionary" MRI exam on his sore right knee, telling the Washington Post the day before the exam, "I can't even bend my knee without it being sore." Wall has yet to miss a game while playing through a variety of ailments, and coach Randy Wittman told the Post, "He's going to play. He doesn't feel the greatest but that's who he is." The Wiz host Milwaukee on Wednesday.
● Clearly, the unluckiest guy on the list was Anthony. The Knicks' star rolled his ankle when he stepped on an official's foot and left New York's home game against Boston. The Knicks still got a 120-114 win, but as for Anthony? He ended up with a sprained ankle, and ...
● Another player who failed to make it out of a game Tuesday was one much more familiar to these types of stories: Rose. The Bulls' seemingly brittle point guard left Chicago's loss to Milwaukee just three minutes into the second half with a strained patella tendon in his left knee. But rest assured, Bulls fans -- Rose isn't concerned at all. Or is he just getting awfully used to being hurt?
● In Los Angeles, it was a double-dose of pain. First, we got the now-obligatory pregame update on the availability of New Orleans center Anthony Davis:
Then came the equally obligatory in-game update on Bryant:
● Not to be overshadowed in all the big-name updates is the serious situation in the nation's capital. Center Marcin Gortat missed Monday's win over Chicago with what was deemed a "sore knee." Turns out he was hospitalized Tuesday to undergo tests for a possible staph infection. Gortat may not have an All-Star Game under his belt, but at least he has a sense of humor:
---
---