National Basketball Association
National Basketball Association
Top five point guards in '11 draft class
Published
Jun. 3, 2011 1:00 a.m. ET

NBA fans have heard the phrase "it's a point guard's league" ad nauseam over the past two years. Rules changes eliminating hand-checking have greatly benefited smaller players with explosive quickness, not to mention some of the most talented players to enter the draft the past six years have precisely fit this mold.
The Miami Heat might be the only team in the league that doesn't need a true point guard, thanks to the ball-handling and playmaking abilities of LeBron James and Dwyane Wade.
As for the other 29 teams, having a prolific point guard is a prerequisite to compete for a championship. That being said, there will be tremendous pressure for the Cleveland Cavaliers to select a point guard with either the No. 1 or No. 4 overall pick.
This year's draft class is widely considered to be among the weakest in the past decade, but there are a few intriguing point guard prospects. A look at the top five and their potential impact in the NBA:
Kyrie Irving (freshman, Duke)
Many pundits, including this one, believe Irving will be the No. 1 overall selection in this year's draft.
Of all the terrific young point guards in the NBA today, Irving is most often compared to New Orleands Hornets All-Star Chris Paul. This is due primarily to his shooting and playmaking ability and because he plays below the rim.
The freshman star lacks the length and explosive athleticism of Derrick Rose, Russell Westbrook, Rajon Rondo and John Wall. However, Irving is a much better shooter at this stage of his career than any of those players, as evidenced by his shooting percentages for field goals (52.9), 3-pointers (46.2) and free throws (90.1). Irving's assist numbers don't quite stack up to the college production from this group of point guards, but he had to share the ball and playmaking duties with Duke's senior All-American Nolan Smith. That said, Irving's a very heady point guard who makes solid decisions with the basketball.
Most scouts and analysts would agree Irving has the raw physical tools and skillset to be an elite point guard in the NBA. The biggest concerns revolve around experience and durability. Despite being compared to Paul, Irving will have played 52 fewer collegiate games. His shooting statistics are terrific, but we're dealing with a limited data set that only encompasses 11 games at Duke. The transition of a college point guard to the NBA isn't easy, and Irving will be making that leap with much less experience.
The underlying issue to Irving's stunted freshman campaign was his foot injury. The consensus opinion is that it was a fluke turf toe injury, but there's a bit of concern over the point guard's decision to skip the athletic testing portion of the pre-draft combine. Additionally, his body fat measured high for a guard, which could indicate that his ability to work out has been limited since the end of Duke's season. Teams will be thorough in their medical evaluations of Irving, which could ultimately decide whether his is the first name called by David Stern on June 23.
Brandon Knight (freshman, Kentucky)
Knight's gaining momentum as the second-highest rated point guard in this year's class.
Some analysts would argue he's a better overall prospect than Irving because of his athleticism and  body of work for clutch plays in college. Knight possesses terrific size for a point guard: He's 6-feet-3 with a 6-7 wingspan.
The Kentucky product is a solid athlete with a knack for scoring. That said, it's difficult to find a great comparison for him in the context of today's crop of young NBA point guards. Knight's a bit more explosive than Irving, but he's not at the level of Rose or Wall. He's a better perimeter shooter than Rose or Wall were during their freshman campaigns, but he doesn't convert at the rim with the success of his John Calipari-coached predecessors.
Despite his outstanding attributes and successful freshman season at Kentucky, the question is whether Knight can play point guard at the next level. He plays more like a scoring guard than a facilitator, which is evidenced by his relatively low 1.3 assist-to-turnover ratio.
Depending on which team drafts him, he could be best served to play off the ball. For example, he could serve as a nice complement to a bigger point guard like Tyreke Evans in Sacramento or Rodney Stuckey in Detroit.
However, the most likely scenario would have him going to a team in search of a potential franchise point guard such as Cleveland or Utah. There's plenty of recent evidence to suggest that an athletic, score-first point guard can succeed in the NBA, but fans in Cleveland and Utah who want an immediate-impact player might have to be patient with Knight as he transitions to the more physical half-court game in the NBA.
Kemba Walker (junior, Connecticut)
Walker was the hero of the 2011 NCAA tournament and the choice of many as college basketball's Player of the Year. He was one of the most explosive scorers in the country, using his quickness and blinding first step to create space for mid-range jumpers and drives to the rim.
His aggressive style is somewhat reminiscent of Allen Iverson, as is his size. This has been a lingering concern, but the UConn guard was taller than some thought, measuring 6-1 at the pre-draft combine. Similar-sized point guards have had recent success in the league, including Paul, Mike Conley, Raymond Felton and Ty Lawson.
Another concern regarding Walker is his ability to play point guard in the NBA. He struggled at times with his decision making — he forced plays by dribbling too much — and his shot selection was questionable. However, this was somewhat attributable to his role on an inexperienced team. He and Knight are similar in terms of their penchant for scoring first, but Walker's smaller and not a particularly good perimeter shooter.
It remains to be seen how Walker will fit into the NBA. Can he survive as an undersized scoring guard, a la Ben Gordon? Or will he develop into a playmaker in the mold of D.J. Augustin, Mike Conley or Kyle Lowry? Most believe Walker needs to adapt his game to that of a more traditional point guard and improve his outside shooting to be effective in the NBA. By all accounts, Walker has the work ethic, tenacity and drive to do just that.
Jimmer Fredette (senior, Brigham Young)
One of the most talked about players in college basketball last season was BYU's senior point guard. The Glens Falls, N.Y., native is an explosive scorer with seemingly unlimited range. He led the nation in scoring at 28.5 points per game despite being the sole focus of his opponents' defensive schemes.
Fredette has shown the ability to shoot off the dribble, catch and shoot off screens or spot up. His range would rival anyone currently in the NBA, and his mid-range game is equally as effective. His shooting and scoring ability have been compared to Stephen Curry, and their college stat lines were nearly identical. Both have blindingly quick releases and the ability to shoot off the dribble.
Jimmer's role in college was to score at will, but he exhibited a willingness to distribute the ball when double-teamed, as well. That being said, he had a low 1.2 assist-to-turnover ratio, which makes one question his ability to play point guard in the NBA. As is the case with both Knight and Walker, Fredette's a score-first guard. Can he make the transition to being a true point guard, or would he be best utilized as a Ben Gordon-type, quick-scoring burst off the bench? Fredette's athleticism is underrated, but it's not on par with Gordon's. This, along with Fredette's size, brings into question his ability to defend either guard position in the NBA.
There's no question Fredette has the ability to be a solid NBA player, but it'll be important for the team that drafts him to figure out how best to utilize his skills. I believe he could be a more effective NBA player than Walker, but questions about his size, athleticism, defensive ability and position will limit his draft potential.
Darius Morris (sophomore, Michigan)
Morris was arguably one of the most improved players in the country in the 2010-11 season. The Michigan point guard increased his production by 10.6 points and 4.1 assists per game in his sophomore season with the Wolverines.
He has outstanding size for a point guard, standing at 6-5 with a 6-7-1/2 wingspan. Morris is very quick with an excellent first step, giving him the ability to drive to the paint and create plays. He plays an aggressive, attacking style utilizing his size and quickness effectively.
Morris had the ball in his hands a tremendous amount in John Beilein's offense, and he parlayed that into a Big Ten-leading 6.7 assists per game. Despite his ability to make plays and his outstanding assist production, he's still a bit green when it comes to running the point guard position. That became evident when he'd over-dribble, stalling the offense, or when he'd force the issue, leading to turnovers.
The biggest weakness to Morris' game is perimeter shooting. He shot a dreadful 25 percent from 3-point range last season, which was actually an improvement over the 17.9 percent he shot during his freshman year. He's clearly the poorest shooter among these point guards, but that's a skill that can be improved with proper coaching and practice.
You can't teach size, athleticism or aggressiveness, and Morris has all three of those traits. Morris' size, athleticism and production make him an intriguing prospect with significant upside.
However, many scouts will tell you he's still very raw and could use another year in college. In a normal year, he's probably a second-round pick, but the relative weakness of this year's draft could elevate him to the mid-first round.
---
---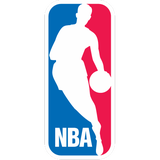 Get more from National Basketball Association
Follow your favorites to get information about games, news and more
---