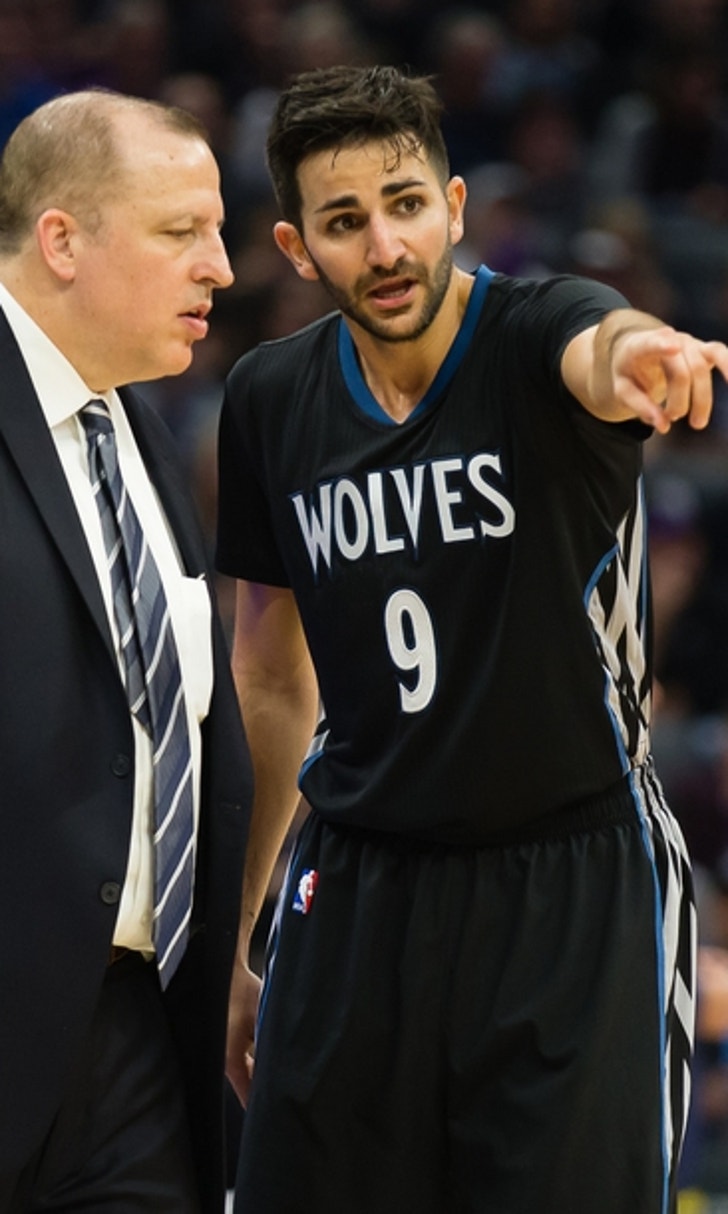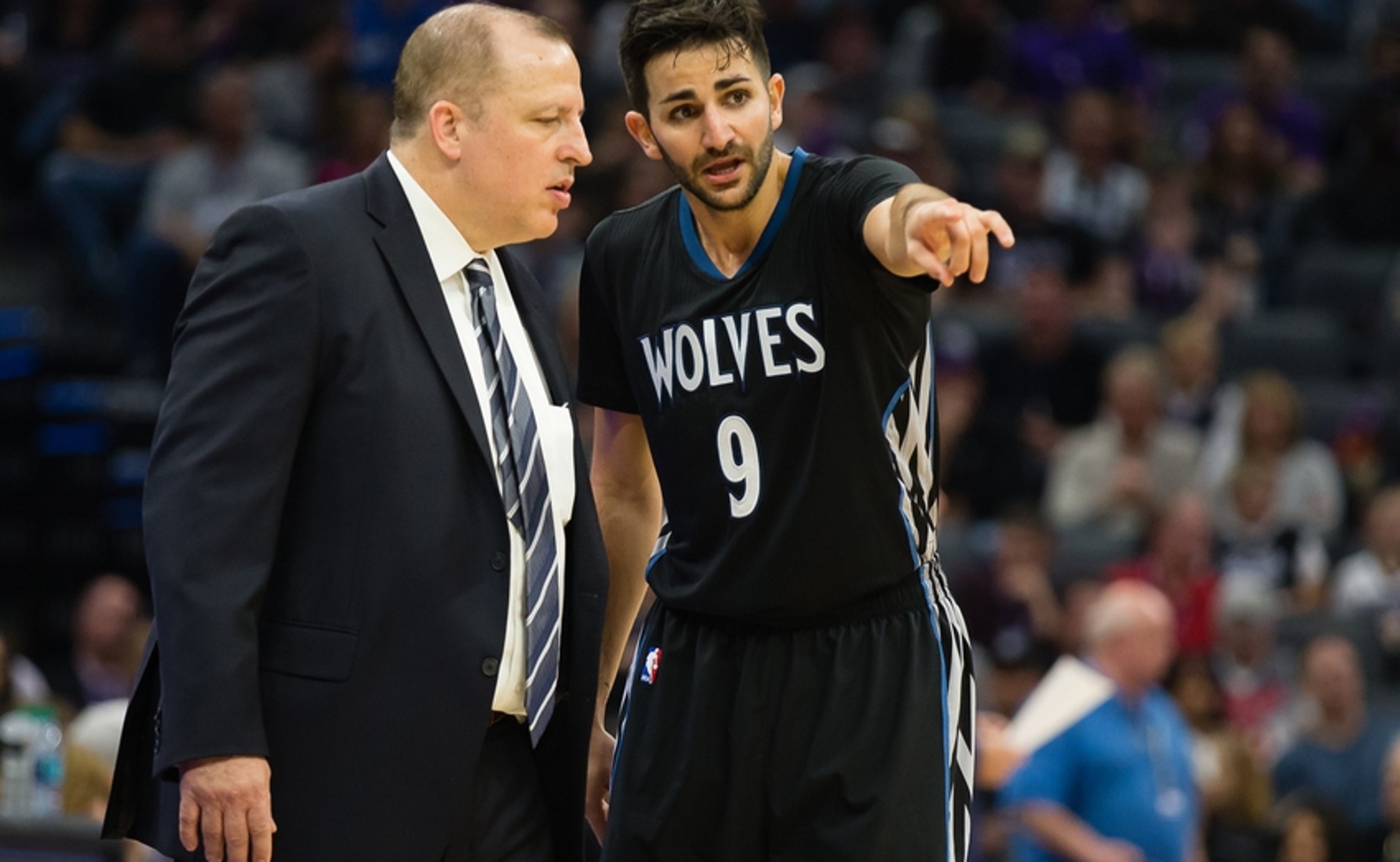 Timberwolves Notes: On Thibodeau, Spurs, Dunn and Rubio
BY foxsports • June 30, 2017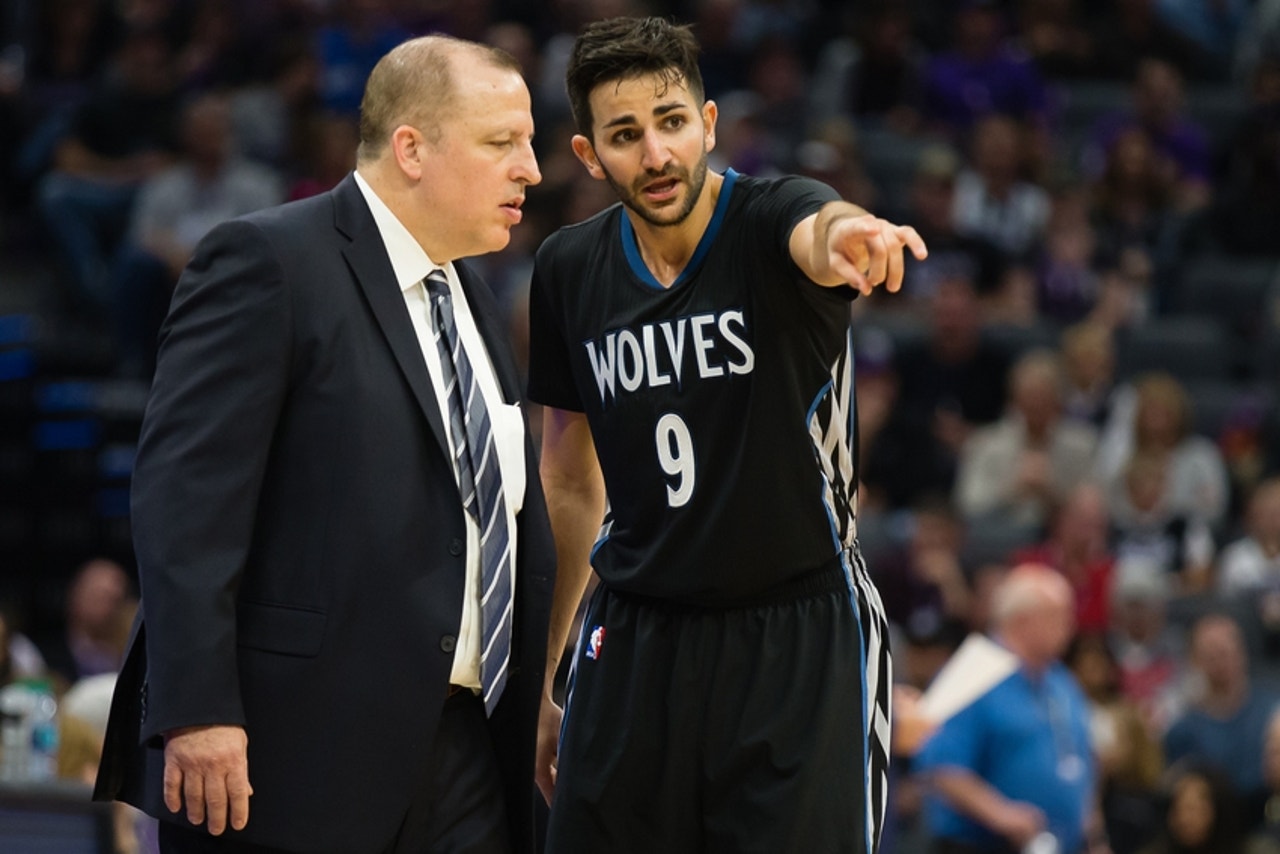 In light of the Timberwolves loss to the San Antonio Spurs on Tuesday night, let's take a look at the Wolves' progress (or lack thereof) through 21 games, plus a look at the Kris Dunn/Ricky Rubio situation.
Expected to contend for at least a 40-win season and perhaps a playoff spot, everyone wants to talk about what has gone wrong for the Timberwolves, whose record currently sits at 6-15, and why they appear to be so far off-track.
We've spent a fair amount of time discussing the issue here at Dunking With Wolves (including: why have they been so bad, and is it the point guard play, are Wiggins and Towns to blame, what others think the issue is, and a possible bench resurgence), but the obvious juxtaposition with the San Antonio Spurs magnified certain things after Gregg Popovich and Co. dominated the young Wolves in the second half on Tuesday night.
Derek James at ESPN 1500 focused on Tom Thibodeau's time spent with Popovich and the Spurs front office during his sabbatical last season. Jerry Zgoda of the Star Tribune focused on the Scott Layden angle, as the Timberwolves general manager spent the past four seasons in San Antonio.
Also, Jace Frederick of the St. Paul Pioneer Press included some of the obligatory, Spurs/Pop-praising quotes in his recap of the game:
"They know what they're doing," Wolves forward Andrew Wiggins said.

…

"They're all together," Wiggins said. "If one person moves, the other person moves with them. It's like they're all tied together.".

…

"They play their game," Thibodeau said of San Antonio. "No matter what, they just keep playing their game, and they play with a lot of discipline."
It's all valid; the Spurs remain the model organization in the NBA — in sports, in fact. Put simply, the sustained success of Popovich and the Spurs is unparalleled across the landscape of sports.
In a related piece that was released prior to Tuesday night's game, Scott Cacciola of The New York Times managed to grab some new quotes from Thibodeau as well as former NBA coaches Kevin McHale and George Karl.
Here's an intriguing excerpt from McHale on both his own style and Thibs' reaction to it.
McHale, now an analyst for TNT and N.B.A. TV, recalled spending time with Rick Carlisle, the coach of the Dallas Mavericks, after McHale was let go by the Timberwolves in 2009. McHale said he was struck by how Carlisle gave his players a sense of ownership: "This is your offense, not mine." It was a message that resonated with him.

"When I was with the Timberwolves, I overcoached them," McHale said. "I talked too much. I didn't give them enough leeway."

In Houston, McHale also gave his assistants more authority. McHale sensed that Thibodeau was surprised by their level of involvement when he watched the Rockets practice. McHale explained that he got tired of hearing himself talk, so he could only imagine how his players felt. He made certain that his assistants were delivering the same message.

"But they had different voices," McHale said. "As a player, I knew that after a while the coach just sounded like, 'Blah blah blah blah blah.'''
The Times article is a great read, so be sure to spend 10-15 minutes perusing that one.
Elsewhere, old friend Jim Souhan is back at the troll game, espousing the idea that rookie Kris Dunn is "blowing past Ricky Rubio", according to the headline, citing Rubio's "lackluster play".
More from Dunking with Wolves
Here's what is true: Dunn has played his three best games at a pro the last three times out, and has played progressively better each of the three nights, culminating in a fantastic, 15-point performance in which he shot 6-of-7 from the field in just 16 minutes with only two turnovers.
Also true: Rubio's jump-shooting is as bad as ever, as he's shooting just 34.5 percent from the field, including 22.9 percent mark from beyond the arc in 2.2 attempts per game.
But no, Dunn hasn't been "blowing past" Rubio in any sense of the imagination. Playing equally as well over the past few games? Sure, we can all buy that. But a 22 year-old rookie who is himself shooting just 39.2 percent from the field with a higher turnover rate (23.2 percent) than assist rate (22.4 percent) is not suddenly better than a five-year veteran with a track record of solid play.
(Check out Basketball-Reference's win shares per 48 minutes. Rubio hasn't been good, but Dunn has been quite bad this year.)
Does Rubio need to play better? Absolutely. I talked about it here. That doesn't mean that Dunn has surpassed him by any stretch of the imagination, however.
If both players play to their capabilities, the Wolves will have a formidable point guard duo (trio, if second-year man Tyus Jones is to be included) with relentless defensive skills. The length, quickness, and anticipation of Rubio and Dunn would frustrate opposing back courts to no end.
But consistency is what is needed. And don't forget — every team needs two good point guards, and it isn't clear that Thibodeau thinks much of Jones.
So don't get too excited about any potential trades, Wolves fans. Both Dunn and Rubio could be here for the foreseeable future.
This article originally appeared on
---
---