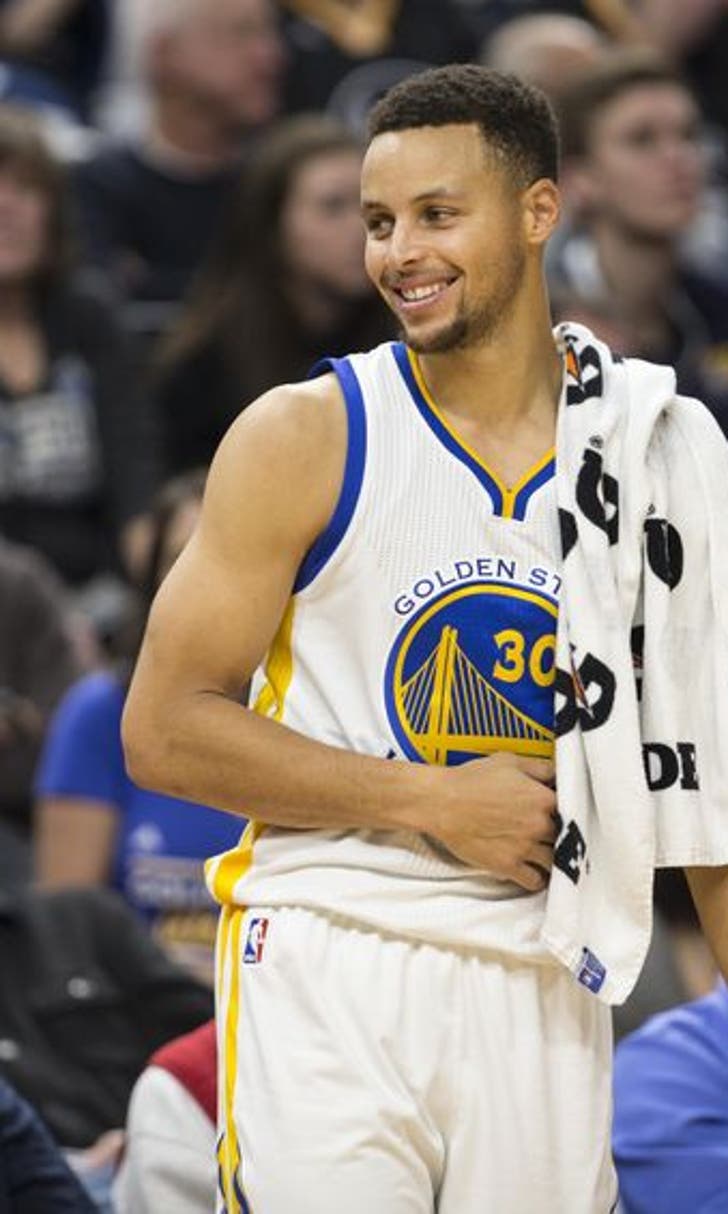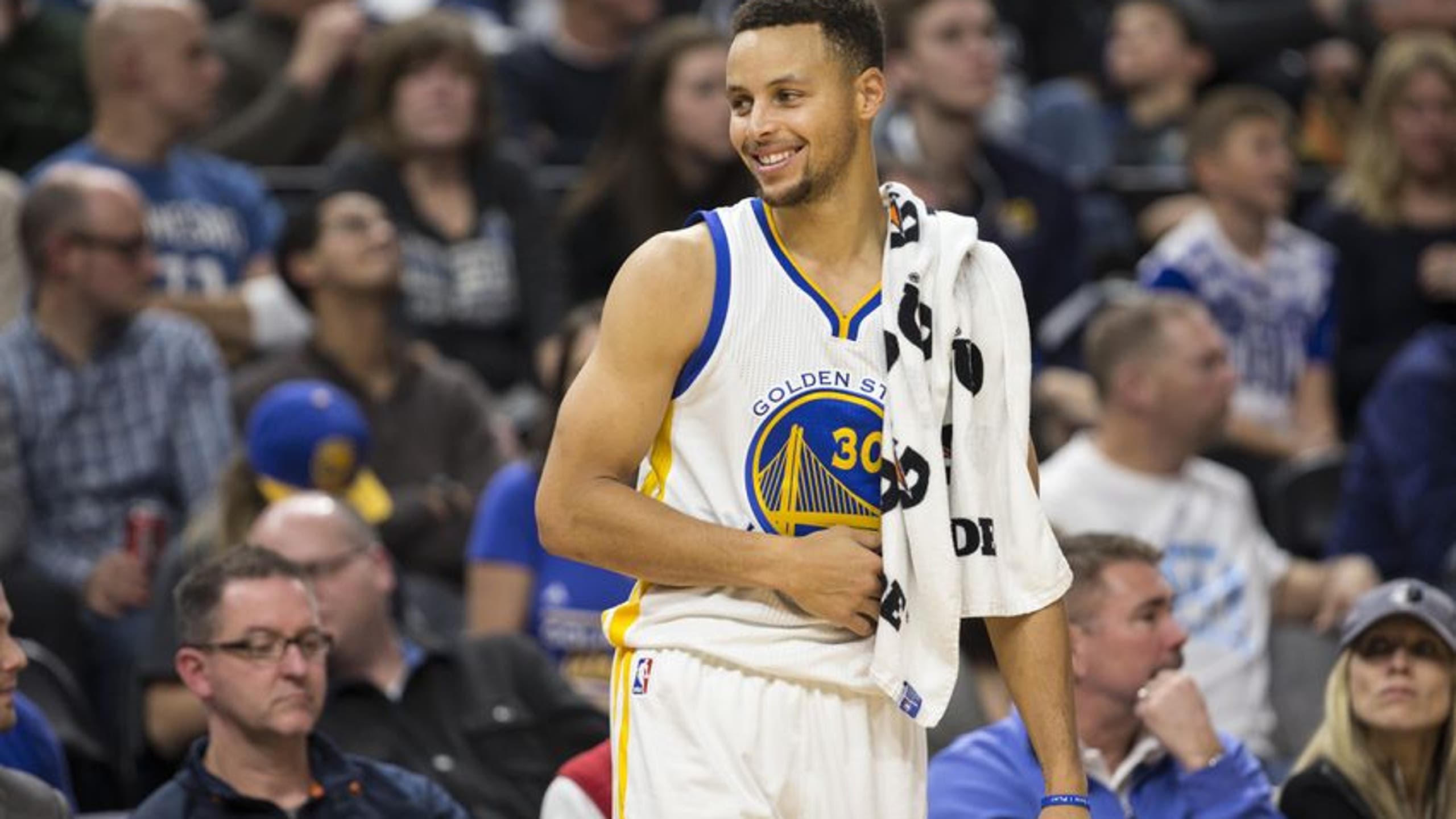 Three takeaways from Warriors' five-game road trip
BY Fansided and Charles Rahrig V/FanSided via Blue Man Hoop • December 14, 2016
Dec 11, 2016; Minneapolis, MN, USA; Golden State Warriors forward Kevin Durant (35) celebrates after making a shot in the second half against the Minnesota Timberwolves at Target Center. The Warriors won 116-108. Mandatory Credit: Jesse Johnson-USA TODAY Sports
Here's what we learned from the Golden State Warriors' five-game road trip.
The Golden State Warriors have completed yet another road trip. With 15 games away from home completed already, the Warriors are more than a third of the way through their road slate on the season.
It was another successful road trip as well. The Warriors won four out of the five games they played and now are 13-2 on the road this season. They have another big road swing later this month and will have even more chances to improve that record. With Golden State defeating the New Orleans Pelicans to end their swing, here's what we learned from the road trip.
3. Warriors build chemistry with road wins
The Warriors have been impressive with 13 road wins thus far on the season. While the last two weren't easy, Golden State has come to expect teams to give them their best when they are away from home.
The important thing about knocking off as many games as the Warriors are on the road is that it continues to build chemistry. Road games in sports really test the mental toughness of a team and they're excelling at every turn.
This is important come playoff time and the team is playing a tight battle to the finish. While the Warriors have plenty of road wins to draw on over recent years, proving to be the best away from home adds another layer each season.
Dec 8, 2016; Salt Lake City, UT, USA; Golden State Warriors center JaVale McGee (1) talks with referee Aaron Smith during the second half against the Utah Jazz at Vivint Smart Home Arena. Golden State won 106-99. Mandatory Credit: Russ Isabella-USA TODAY Sports
2. Steve Kerr got a look at different starting centers
While Zaza Pachulia dealt with a wrist injury during the road trip, it allowed head coach Steve Kerr to get plenty of looks with different players filling in for him. The Warriors were able to try JaVale McGee, Kevon Looney and Anderson Varejao in the starting rotation.
Varejao didn't exactly blow anyone way with his performance and Looney and McGee showed some things. Looney only got one game as a starter but it is a learning experience for him and something he can grow on.
McGee finally got his chance at the starting center role like many have been clamoring for and he might stick. While he only played 16 minutes on Tuesday night, McGee had a very productive night on the floor.
He finished with 9 points and 5 rebounds in limited minutes. He continues to impress in the minutes he's been given and is definitely earning more. If there's a silver lining to Pachulia being hurt, it's that the Warriors got to see what they have with their roster.
Dec 10, 2016; Memphis, TN, USA; Memphis Grizzlies guard Andrew Harrison (5) drives to the basket against Golden State Warriors guard Patrick McCaw (0) during the second half at FedExForum. Memphis Grizzlies defeated the Golden State Warriors 110-89. Mandatory Credit: Justin Ford-USA TODAY Sports
1. Teams gave the Warriors their best efforts
If there was a common theme from this road trip, the Golden State Warriors got the best from their opponents save for the Los Angeles Clippers. While they took care of business against the Clippers, the Utah Jazz, Memphis Grizzlies, Minnesota Timberwolves and New Orleans Pelicans tried to give Golden State everything they could handle.
The game against the Jazz started out with the Warriors getting out to a 29-5 lead at one point. Then the Jazz managed to make a rally and the veterans had to pull it together late to hold on for the win in a tough environment.
Everyone knows what happened when the team got blasted against Memphis. They followed it up with a narrow win against Minnesota, which required a rally in the fourth quarter. Against New Orleans, the team had to hold on late courtesy of a huge steal by Draymond Green.
This road trip showed that it doesn't matter if the Warriors are playing a contender or a lottery team, they're going to get every single team's best performance on most nights. They had to work for these wins and that's what good teams do. No team is just going to blow out a bad one every night. The Warriors will continue to be tested the rest of the night.
More from Blue Man Hoop
This article originally appeared on
---
---