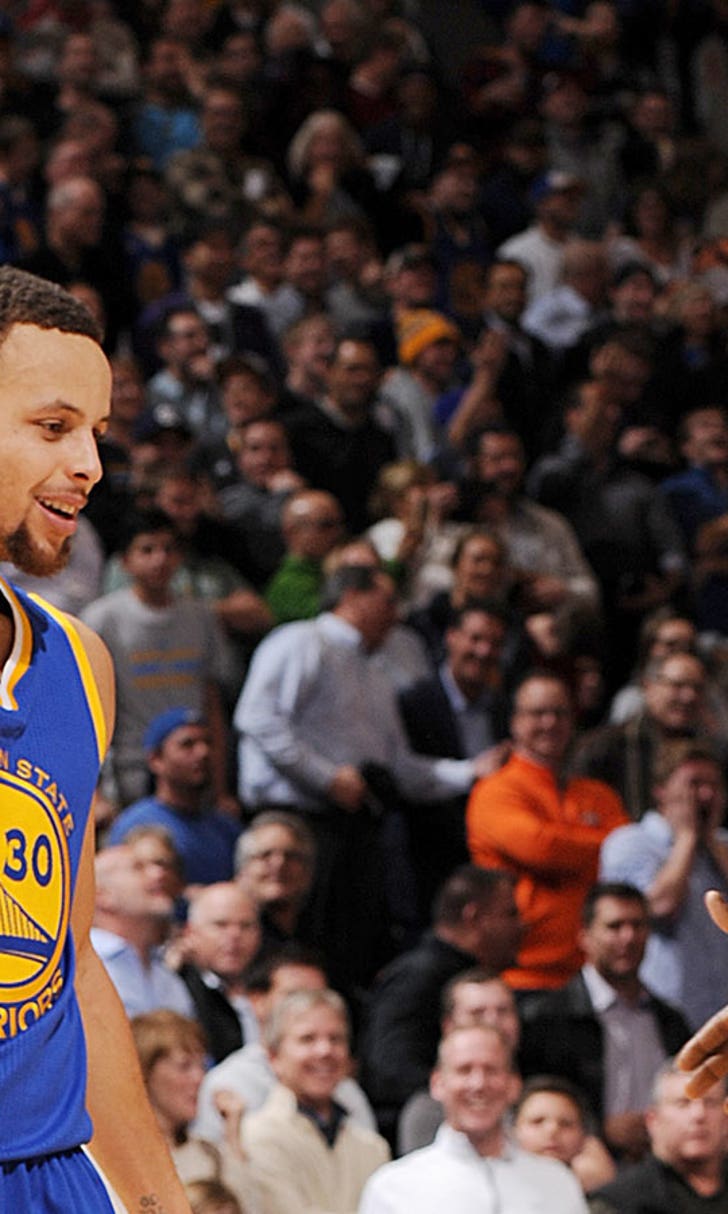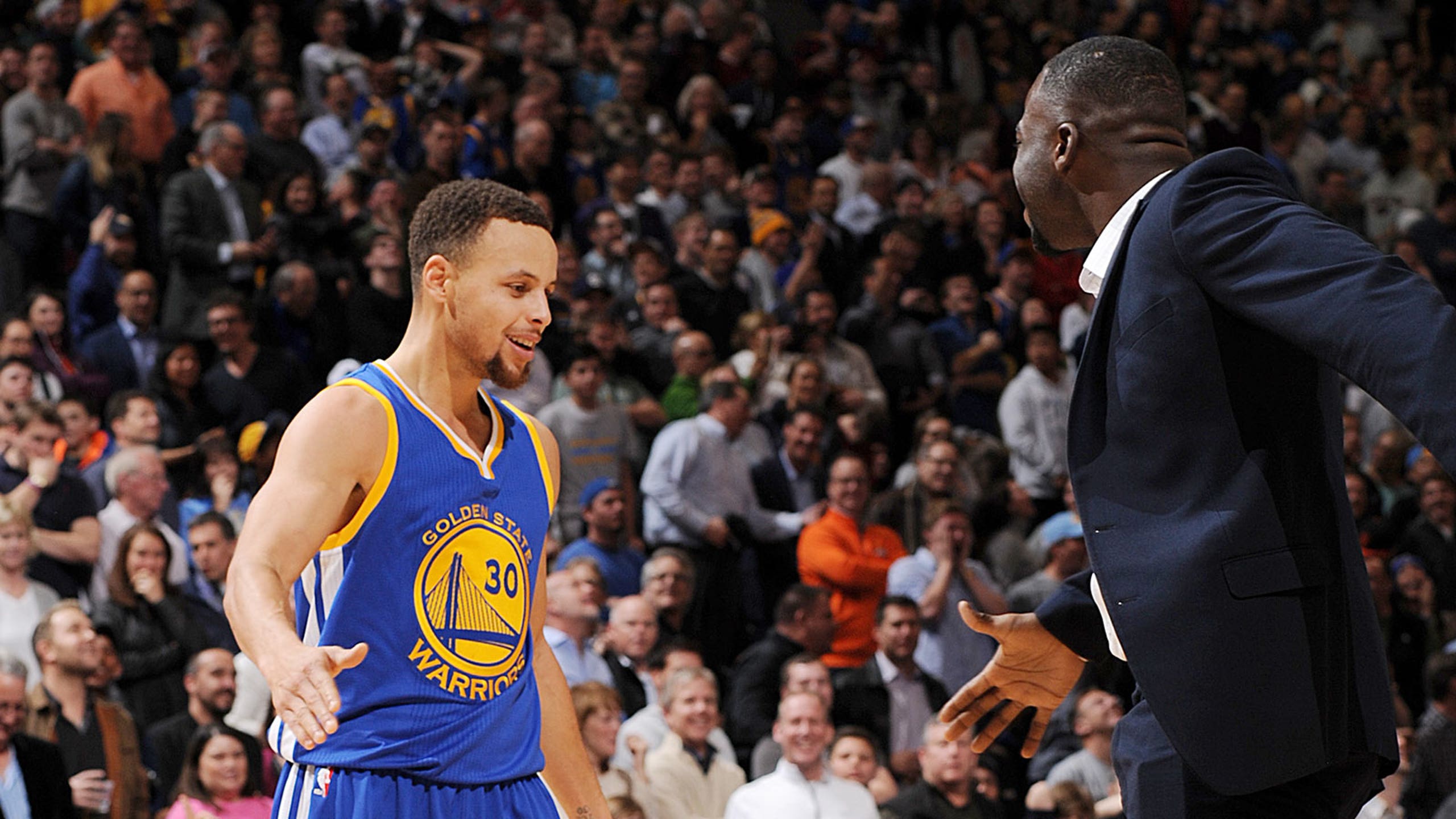 The real MVP? Draymond Green sits, Warriors go down in Denver
BY foxsports • January 14, 2016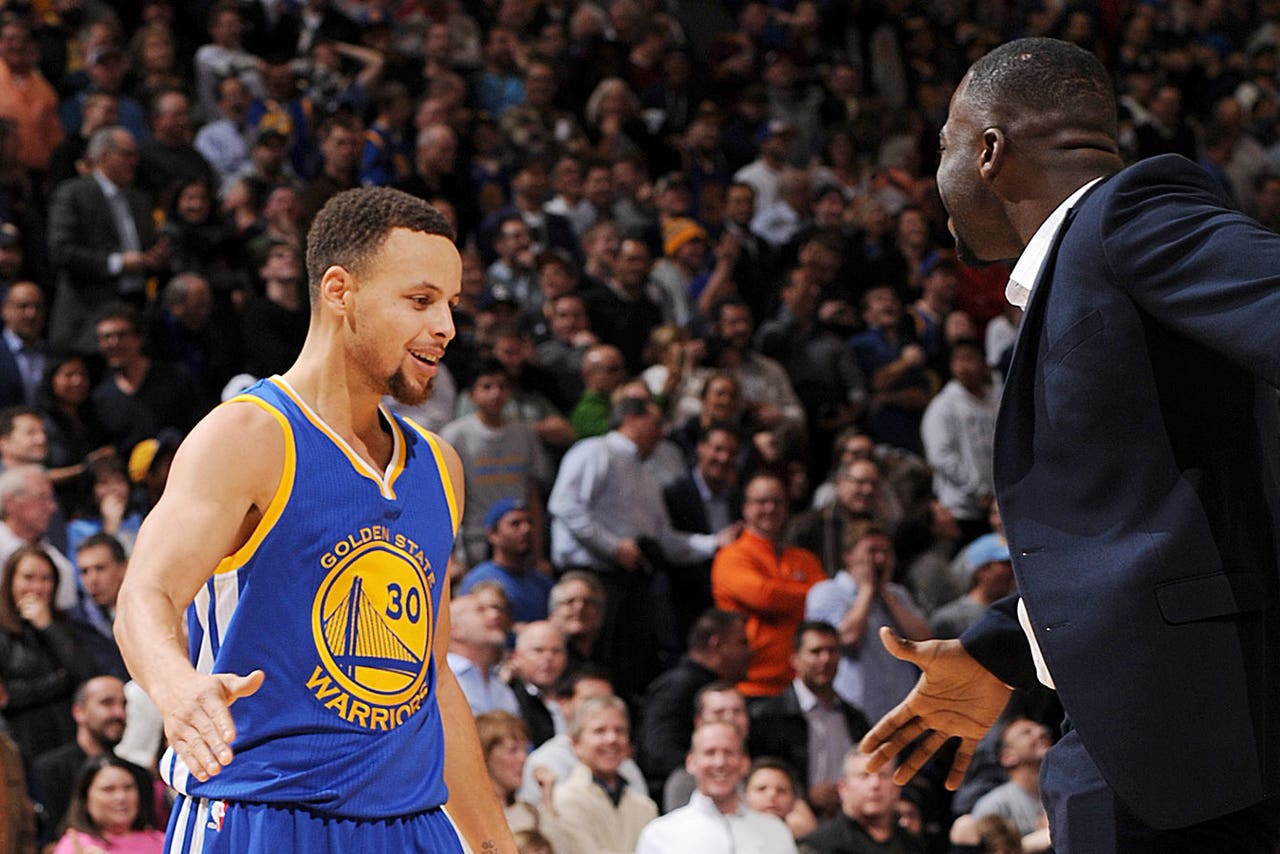 It seems a foregone conclusion that Stephen Curry will win his second consecutive NBA MVP this season. But on Wednesday night, did we learn that he isn't even the MVP of his own team?
Golden State's road to the best record in NBA history hit quite the bump in the road in Denver, as the Nuggets handed the Warriors just their third loss of the season, 112-110.
Do-everything big man Draymond Green did not play in the game, instead sitting on a scheduled day of rest. And it quickly showed on the floor, the hosts outscoring the Warriors 32-25 in the first quarter. Another dominating quarter to start the second half, 28-19, gave the Nuggets a 10-point lead heading into the fourth quarter.
And that is when Curry showed why he is the favorite to take home the personal hardware.
Curry's huge final quarter actually put Golden State in position to win it. But he lost the ball under defensive pressure from Danilo Gallinari in the game's final moments as the Nuggets dropped the champs to 36-3.
"It was a great opportunity to try to tie the game or take the lead," Curry told reporters about the play to end the game that led to his eighth -- EIGHTH!!! -- turnover of the game. "Got stuck between looking for the open man and handling the ball, and one little mishandle and Gallinari got it."
The game really got away from Golden State when Denver ended the third on a 19-5 run. The all-around dominance of Green -- he leads the NBA with eight triple-doubles this season -- could have come in handy for Golden State to try to quell the run -- perhaps a key rebound to spark a fast break? Or perhaps a key pass to get the run-stomping basket or a high-percentage shot inside to draw a foul?
Instead, the Nuggets out-rebounded the Warriors 49-39, and shot -- and made -- 17 more free throws. The Warriors held the advantage in assists and steals, but by a total of five for both categories. Golden State had eight more blocks (11-3), but Denver had 13 offensive rebounds to the Warriors' seven.
And Green's absence was certainly noticed.
The long-term impact could stretch beyond the chase for the greatest record ever, especially if Green sits the next game as has been reported he could.
Of course, when it comes to the real history, there is still good news:
The Associated Press contributed to this report
---
---