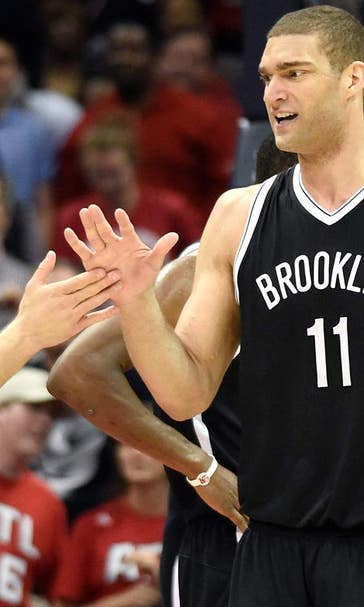 The Nets' three-point shooting might be in serious trouble
October 29, 2015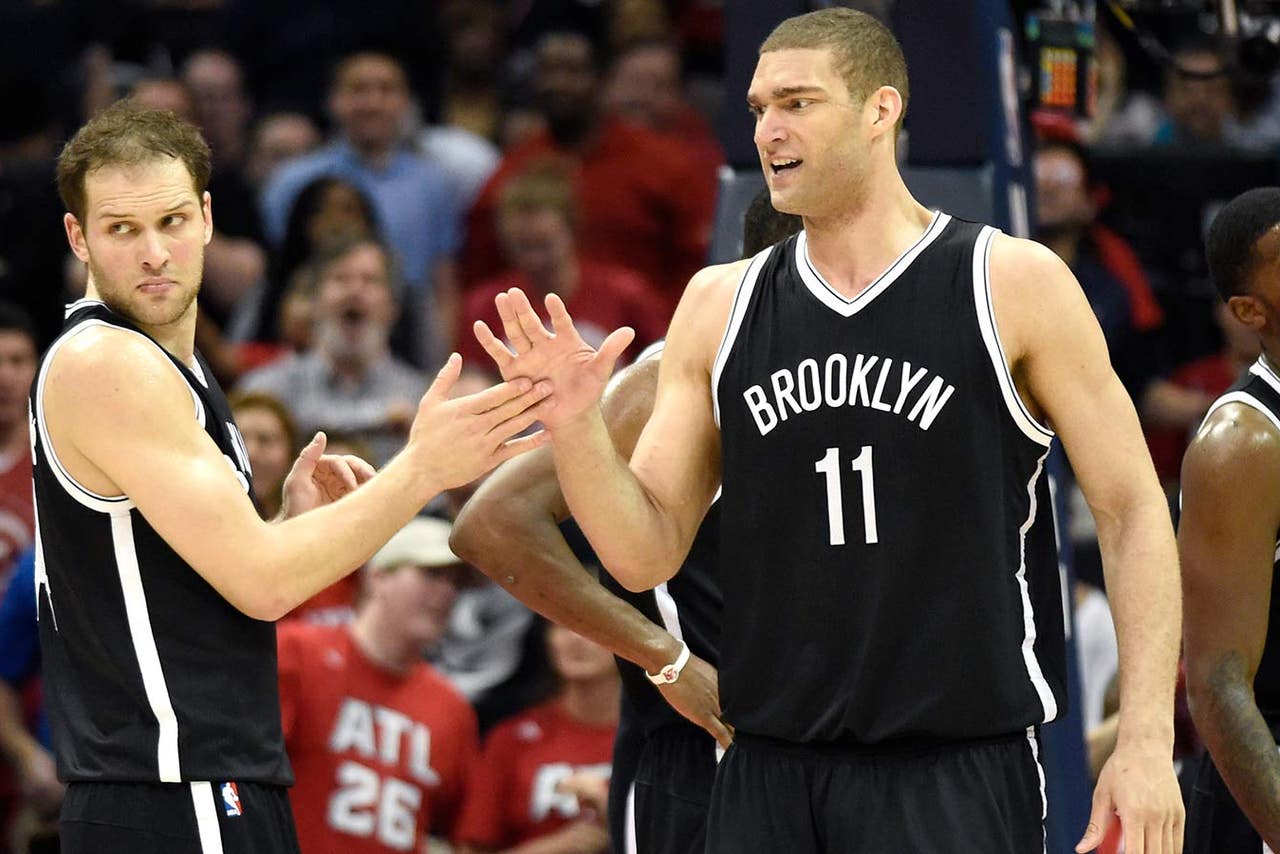 The Nets probably aren't going to be any good this year. Every basketball fan and every basketball fan's mother would be able to tell you that...or something like it. The Nets ain't decent, and it's for plenty of reasons, one of which being that they don't have much shooting.
Brooklyn's only real shooters on the perimeter are Joe Johnson and Bojan Bogdanovic, but if those two aren't going well, the Nets don't really have anywhere to turn. And during the team's opening-night 115-100 loss to the Bulls, shots were characteristically falling flat.
Here's more from Devin Kharpertian of The Brooklyn Game: 
The lack of three-point shooting is a scary part of Brooklyn's roster. It makes you wonder, what happened to all that "Brook Lopez is going to shoot threes!" talk from training camp and the preseason? There were three occasions Wednesday night when Lopez popped shots while wide open at the top of the key. Each time, his heel was on the three-point line. 
Of course, it's possible Lopez just needs to get more comfortable with positioning best to execute his newfound skill. He's been playing the same way for years, and old habits are tough to break. But if Lopez isn't going to shoot threes, and if Jarrett Jack (once he's healthy) is going to shoot like he did last season, trouble with the long ball is going to be a theme in Brooklyn all year.
Out of 93 field goal attempts, the Nets only fired nine three-pointers and missed them all. It marked the first time the Nets had gone three-less in a game since October 28, 2009, six years ago to the day, and the opening night of the 2009-10 season. That year, the Nets began the year 0-18, resulting in Lawrence Frank's firing, and finished it 12-70, the worst record in franchise history.

That disturbing omen aside, it was also the first time since January 29, 2011 that the Nets took nine or fewer three-point attempts in a game. In a league that's rapidly progressing outside, it was a bit jarring to see a team mount two comebacks — and then fall well short — exclusively from inside the arc. v "We would like to shoot and make it anywhere we shoot it," Lionel Hollins said after the game. "The question is, 'do I want to shoot more inside than outside?' I want to shoot and make shots wherever they are, wherever we can get them. I would like to make five or six of nine, if that's all that we were going to take. But you have to make shots, you have to make layups, you have to make mid-range shots, you have to make shots in the paint. 39-for-93, we didn't make them anywhere."
---
---