Stephen Curry's 2015-16 campaign was the greatest MVP season in NBA history
May 10, 2016

Draymond Green was one of the top 50 scorers in the NBA this season — not bad for a second-round draft pick who came into the league without a position or a jump shot.
Green shot a career-high 49 percent from the field this season, averaging 14 points per game over 81 contests. It was a big reason why he received MVP votes.
In all, Green made 401 field goals this regular season.
His teammate, Stephen Curry, made 402 3-pointers this season.
In an era where everything is up for debate, Curry was named the first-ever unanimous NBA MVP Tuesday, and it was hard to find a merited ounce of dissent to that decision.
It was the greatest individual season in NBA history, and an MVP campaign by which all others will be judged from here on out.
Because they never cease to amaze, let's run the numbers again:
Curry's Warriors won 73 regular season games, an NBA record. He broke his own record for 3-pointers made in a season with 24 games to play — ultimately shattering his own mark by 116 (Carmelo Anthony made only 105 total 3-pointers this season.) He became the second member of the 50/45/90 club (field goal percentage, 3-point percentage, free-throw percentage), despite having a 10 percent higher usage rate than the other member, Steve Nash. He also became the first member of the 50/40/90 club to lead the NBA in scoring.
Curry is the only player other than Michael Jordan to average 30 points, six assists, five rebounds, and shoot 50 percent from the floor in a season. Jordan did it three times, in 1989, 1990, 1992, but he never did that in a league where he couldn't be double-teamed until he had the ball, and he certainly wasn't hitting 3s like Curry.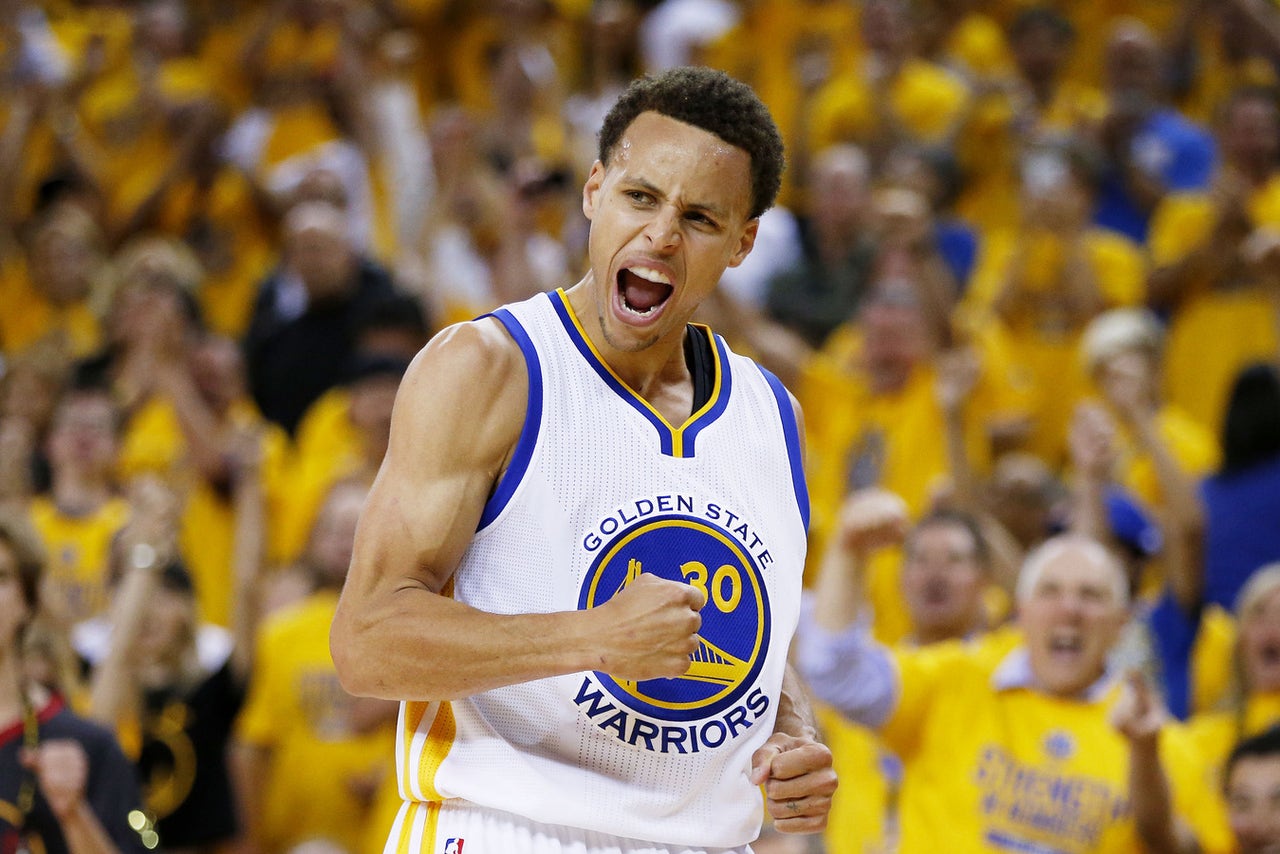 Curry had an effective field goal percentage of .630 this season, which was second in the NBA, behind DeAndre Jordan, who made only 357 shots all year (63.5 percent were dunks.)
Curry was a more efficient scorer this season (with EFG% being the metric) than Dwight Howard, who attempted 98 percent of his shots from within 10 feet and dunked 176 times this season. Curry dunked seven times this season — a career high.
The baby-faced assassin wasn't just shooting 3-pointers every time he came down the court either. He led the league in shooting percentage on layups this season (68 percent) and at 6-foot-3 and 185 pounds, he shot just shy of 70 percent from within 3-feet of the rim — numbers that put him in the company of the aforementioned centers and LeBron James, who is an X-Men character playing basketball.
Curry was also one of the best pound-for-pound offensive rebounders in the league this season, averaging an offensive board per game, despite his slight frame and Golden State's emphasis on transition defense. Curry's adjusted offensive rebound chance percentage of 56.2 was the better than Andrew Wiggins' (listed at 6-foot-8, 200 pounds) this season.
Curry led the NBA in secondary assists, averaging 2.5 per game to go with his 6.7 actual assists per game this season. When he was on the court, the Warriors averaged 1.25 points per possession.
And his shots from distance were preposterous. He made 46 percent of his shots from beyond 30 feet this season, which is actually better than his overall 3-point field goal percentage of 45 percent, which was third-best in the NBA this season, despite Curry the fact that he put up the most 3-point field goal attempts ever (886).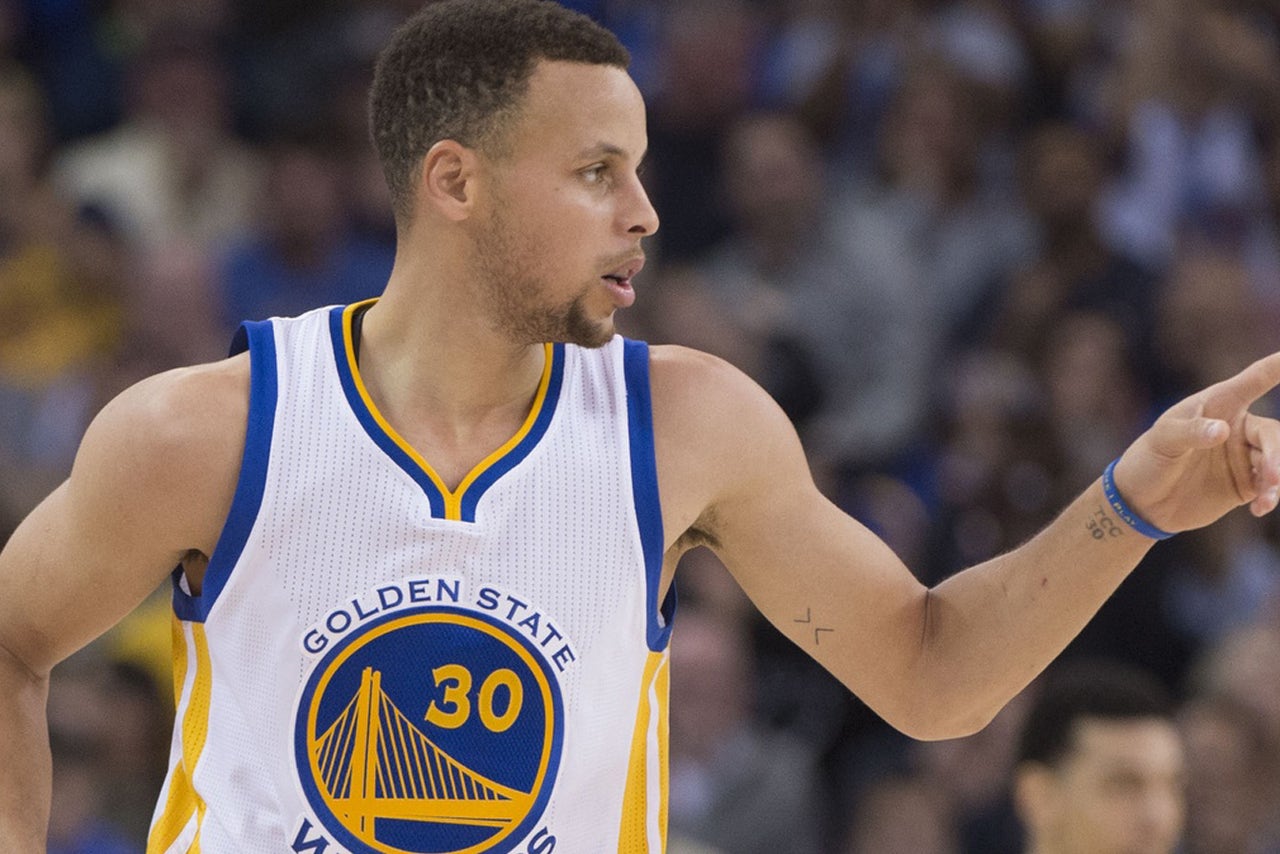 All of this stuff is unprecedented, and it's breaking the game or at least our long-held perceptions of what the game should look like.
There are studies upon studies about the optimal way to play basketball — a natural byproduct of the analytics era and every team's desire to find a competitive edge. The modern pace-and-space era has reminded us all that 3 is greater than 2, but to what extent? How many 3-pointers should teams be taking? What's the optimal formula?
People smarter than me are trying to find out, but truth be told, no one really knows what that formula is.
But Curry is a living case study for a hypothesis that hasn't been fully formed yet, pushing the boundaries of accepted practice without regard of the repercussions.
Being a revolutionary is oftentimes a thankless job, yet Curry, as evidenced by today's vote, no longer faces that scrutiny.
That's because thus far, the returns on his experiment have been tremendous and the rest of the league is all too eager to follow suit.
In the Silicon Valley, they'd call this a "disruption."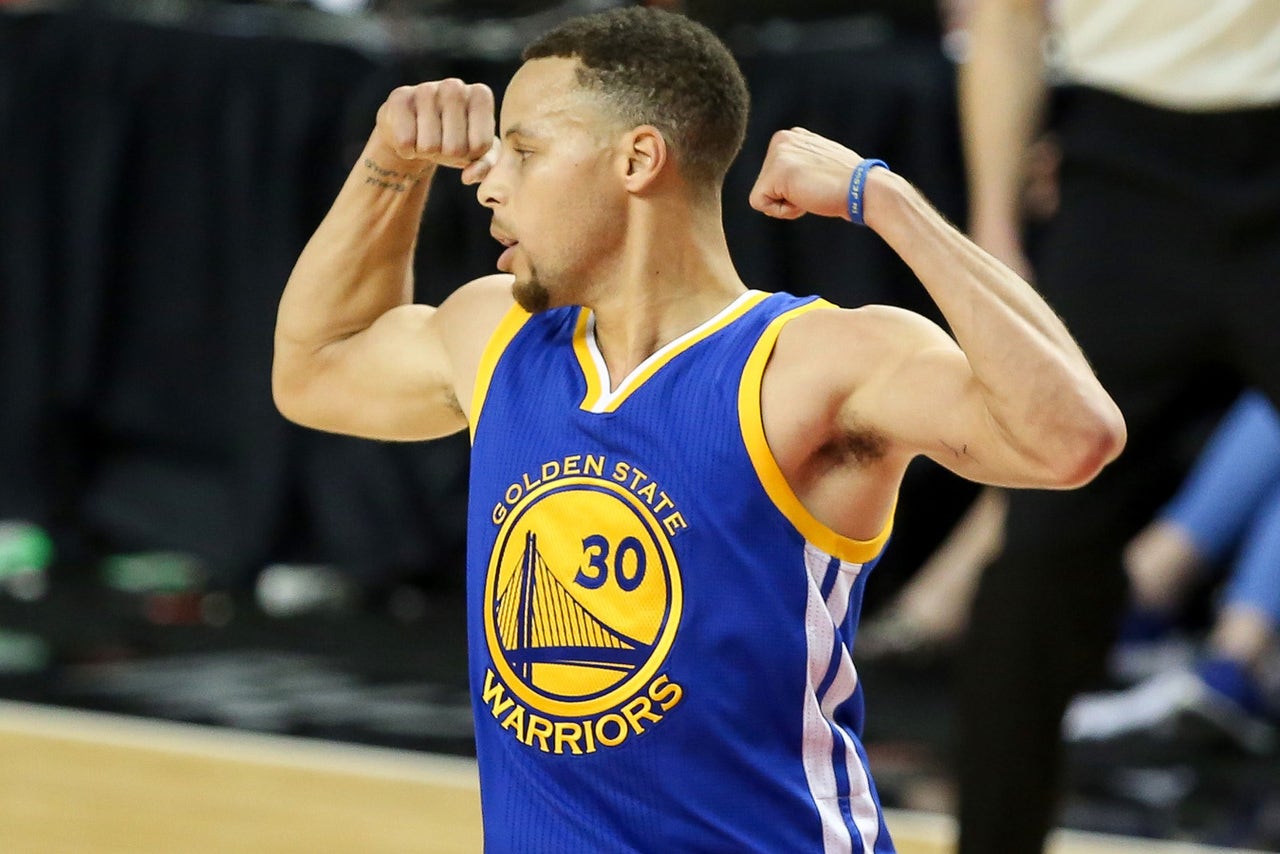 The Cleveland Cavaliers have two of the most dynamic individual offensive players in the world on their team — LeBron could be considered one of the most dominant offensive players in the history of the game — but they've changed the way they play this postseason to match what Curry-led Warriors do, sizing up an eventual NBA Finals rematch. The Cavs are attempting seven more 3-pointers a game in the playoffs, outshooting even the Warriors from distance this postseason. It's not an accident. 
The Cavs aren't the only ones trying to copy what the Warriors are doing. But getting an all-time great to not only change his game but to lead the charge in doing it? That's next-level greatness.
---
---