National Basketball Association
National Basketball Association
Spurs-Rockets Preview
Updated
Mar. 4, 2020 7:55 p.m. ET

The Houston Rockets faced the San Antonio Spurs at the wrong time last month. Now they're hoping to get a tired bunch at the end of a season-high eight-game road stretch.
James Harden is in the midst of one of his scoring binges but San Antonio has gotten back to playing lock-down defense now that its reigning Defensive Player of the Year has returned.
The Rockets will try to win back-to-back games for only the second time in a month Saturday night when they try to keep the Spurs from closing out a 7-1 rodeo trip.
San Antonio (49-9) was coming off its worst loss in three years - a 30-point defeat at Golden State - when it took out its frustration with a 130-99 home win over Houston on Jan. 27.
LaMarcus Aldridge had 25 points and 10 rebounds, while Kawhi Leonard and Danny Green each added 18 points as the Spurs shot 55.6 percent and held the Rockets to 38.4.
This time, Houston hopes to take advantage of what could be a weary club that played its seventh straight away from home wrapped around the All-Star break in Thursday's 96-78 win over Utah. Leonard had 29 points and Tony Parker added 16 in the Spurs' fourth straight victory.
Houston (29-29) leapfrogged the Jazz into eighth place in the Western Conference the same night by rallying from a 21-point deficit for a 119-105 win at Portland. Harden stayed hot with 46 points, while Dwight Howard finished with 19 points and 13 rebounds.
"If we can go out there and play like we did in the second half against (every) team, we'll be capable of a lot of things," said Harden at the end of a 2-3 road swing. "Every single night (it's going to be like a playoff game), and we have to be prepared for that intensity and atmosphere."
Harden has totaled 88 points on 32-of-56 shooting in his last two games and is averaging 36.5 over his past six. He's trying to score at least 40 in three straight for the first time in his career, though he's averaged just 18.3 on 38.3 percent shooting in his last four versus San Antonio.
Seeking their first back-to-back wins since Feb. 2 and 4, the Rockets have averaged 116.3 points in their last three games. The Spurs had surrendered 109.7 per game while their stopper missed three with a calf injury. With Leonard back, they've given up an average of 85 in the last two.
''We had been really spotty and undisciplined,'' said coach Gregg Popovich, whose club leads the league in scoring defense with 92.4 allowed per game.
Leonard has scored 19.6 per game on 52 percent shooting with 14 steals in his last five against the Rockets. Parker has averaged 21.5 points in his last four overall, but had totaled six on a combined 2-of-20 shooting in a three-game stretch versus Houston prior to the last meeting.
Aldridge has played well in all three matchups, finishing with 18 points and nine rebounds in an 88-84 loss at Houston on Christmas Day and 24 and nine in a 121-103 home win Jan. 2.
The Spurs have won five of six against the Rockets after limiting them to 96.7 points - well below their 105.6 season mark - in this season series.
---
---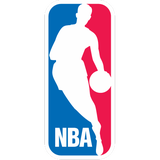 Get more from National Basketball Association
Follow your favorites to get information about games, news and more
---