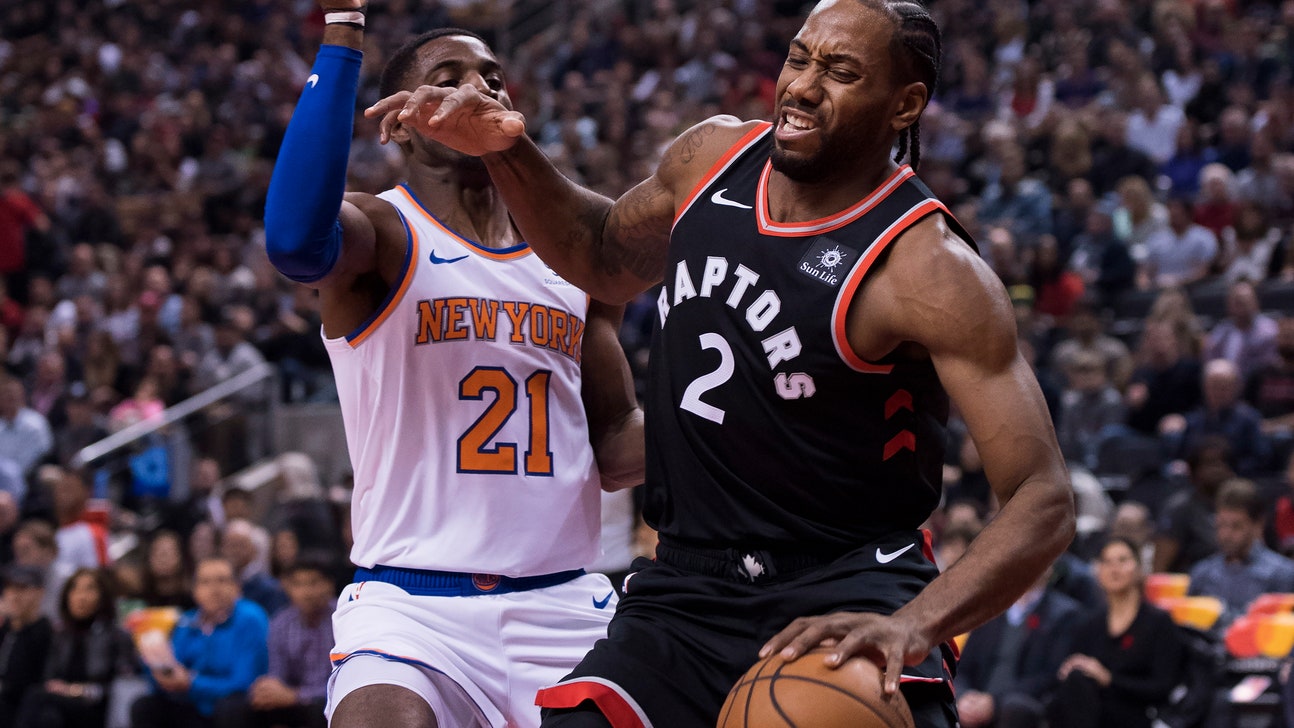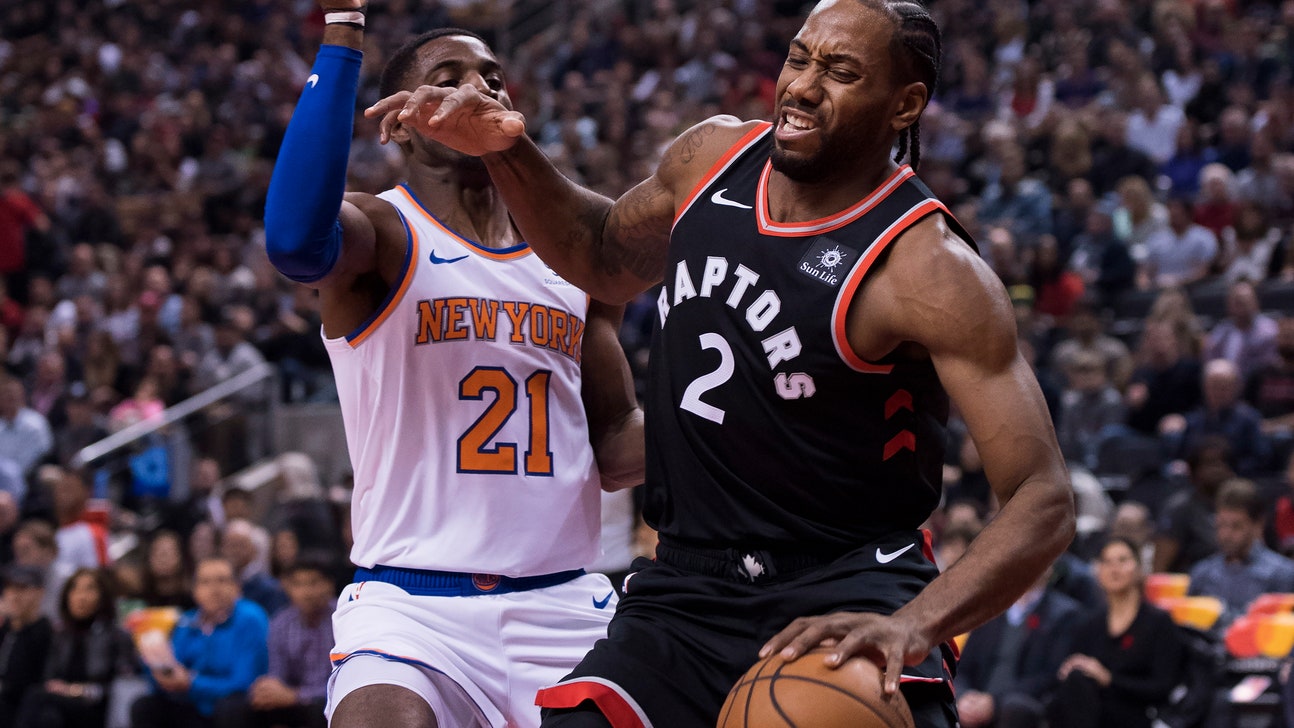 Siakam scores career-high 23, Raptors beat Knicks 128-112
Updated
Mar. 4, 2020 4:49 p.m. ET
TORONTO (AP) — A big effort from the bench helped make up for rare off nights by two of the Raptors' biggest scoring threats.
Pascal Siakam scored a career-high 23 points, Jonas Valanciunas had 19 points and 10 rebounds and Toronto beat the New York Knicks 128-112 on Saturday, improving its league-leading record to 12-1.
Kawhi Leonard scored a season-low 12 points, failing to reach 20 for the second time in nine games. Kyle Lowry scored 10 points, one better than his season worst.
"That was our focus, to really do a job on those two," Knicks coach David Fizdale said. "You've got to pick a poison and their role players really stepped up and made shots."
OG Anunoby scored 16 points, and Serge Ibaka and Delon Wright each had 12 as the Raptors won their sixth straight home meeting with the Knicks, all of them by 10 points or more.
Toronto, which has won six straight overall, improved to 7-0 at home.
"Everyone is confident, everyone is working hard and just playing the game," Siakam said. "It doesn't matter what night it is, we just want to go out there and play."
Toronto's 62 bench points were a season high.
"We have one of the deepest teams in the NBA," Wright said. "We can go pretty far into our bench."
The Raptors' Nick Nurse became the first coach to win 12 of his first 13 games since Lawrence Frank started 13-0 with the New Jersey Nets in 2004.
Tim Hardaway Jr. scored 27 points and Enes Kanter had 15 points and 15 rebounds for the Knicks, who have lost 16 of their past 19 against the Raptors.
"That's why they're so good," Hardaway said of Toronto. "They have that supporting cast that comes in and they take care of business. It's as simple as that."
Siakam shot 6 for 7, including a career-best three 3-pointers, and went 8 for 9 at the free-throw line.
Siakam's outburst made up for a quiet night from Leonard, who didn't make his first basket until a layup with 45 seconds to go in the first half. The two-time NBA Defensive Player of the Year shot 2 for 7, missing both of his 3-point attempts.
Toronto led 64-53 at halftime, but New York shaved the gap to three points with a 12-4 run to start the second half. The Knicks closed to within one before the Raptors recovered, outscoring the visitors 30-13 over the final 8:51 of the third to take a 100-82 lead.
TIP-INS
Knicks: New York missed 10 of its first 11 shots from 3-point range and finished 6 for 22 from outside the arc. ... The Knicks have not won in Toronto in exactly three years. They beat the Raptors 111-109 on Nov. 10, 2015.
Raptors: Toronto stated 0 for 6 from the field and turned the ball over on three of its first five possessions. The Raptors had six turnovers in the first. ... Lowry led Toronto with seven assists. ... Leonard went 8 for 10 at the free-throw line.
SCHOOL OF HARD KNOX
After missing all six of his field-goal attempts in Wednesday's win at Atlanta, Knicks rookie Kevin Knox shot 4 for 11 and finished with 12 points.
"I thought there were some good minutes for him tonight," Fizdale said.
CAREER MILESTONE
Toronto's Danny Green reached 1,000 3-pointers for his career with his third 3 of the game in the third quarter.
"It's awesome," Green said. "It shows I've been playing for a long time. Obviously a lot of that goes to my teammates finding me. It's not like a bunch of plays have been run for me over the years."
UP NEXT
Knicks: Host Orlando on Sunday night.
Raptors: Host New Orleans on Monday night.
---
---