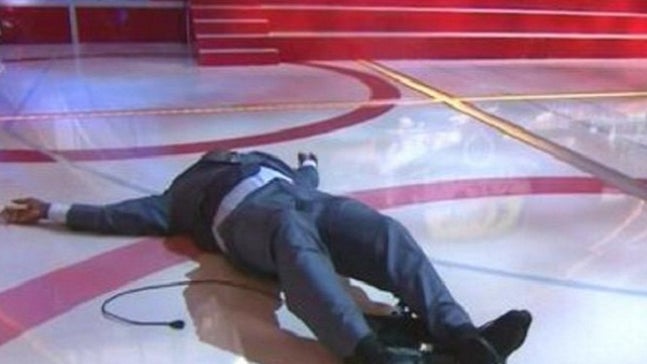 Shaq trips on 'NBA on TNT' set, social media predictably explodes
Published
May. 7, 2015 4:05 a.m. ET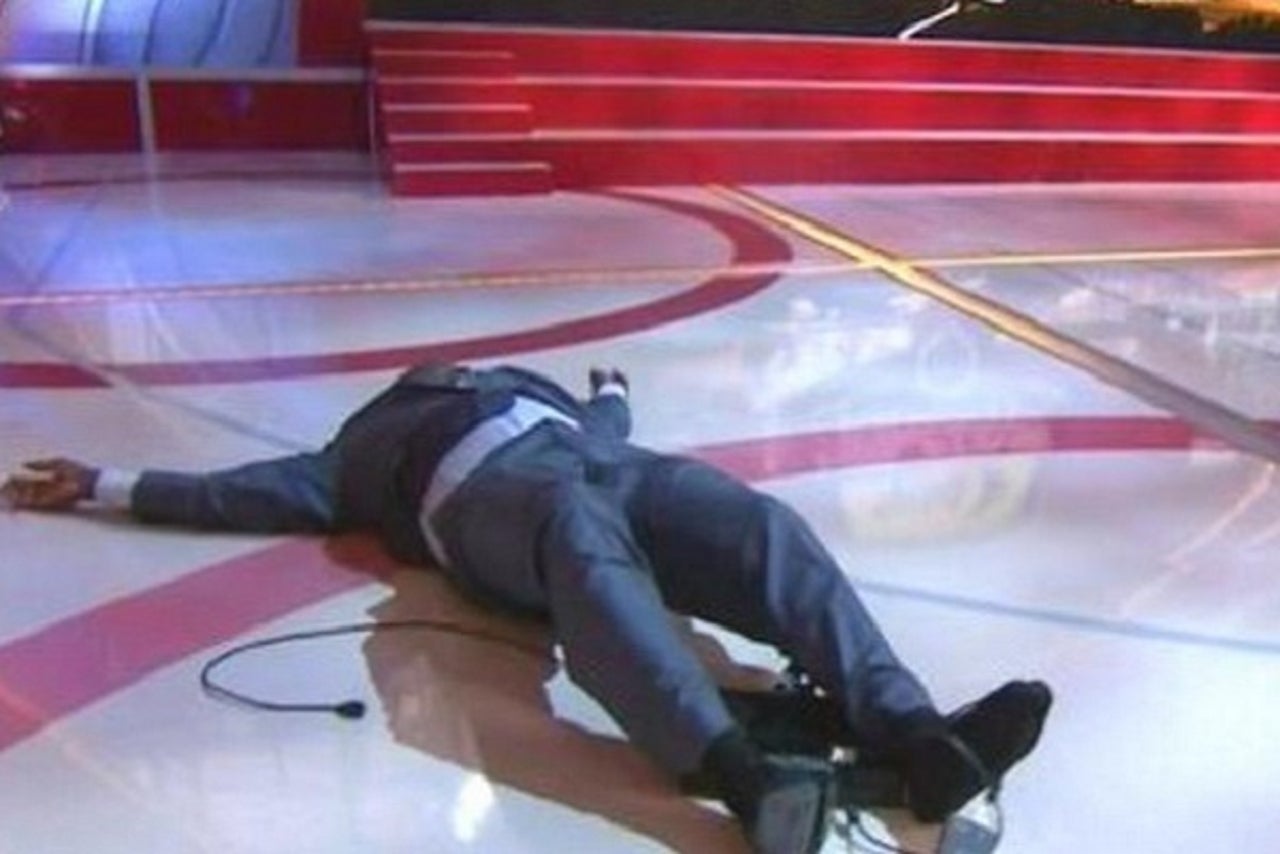 Shaquille O'Neal took quite a tumble during the "NBA on TNT" halftime show of the Clippers-Rockets game on Wednesday night.
O'Neal appeared to get his foot caught in wires and crashed off the raised platform onto the floor of the set. He lost his shoe in the process and his 7-foot-plus, 325-pound frame was on the deck for a time.
His fellow broadcasters on the set couldn't hold back their laughter, especially Kenny Smith. Charles Barkley and Ernie Johnson also host the wildly popular show.
O'Neal in turn blamed the fall on Johnson, claiming the recent Emmy winner tied the wires around his feet to trip the four-time NBA champion on purpose.
And as the video spread, so did the memes, including one with Muhammed Ali's famous pose over Sonny Liston with Shaq in Liston's place.
The ex-NBA superstar joked on Twitter that he almost broke his leg and wrote, "I'm clumsy." He also offered $500 for the best meme.
So, here are some of the contenders:
---
---