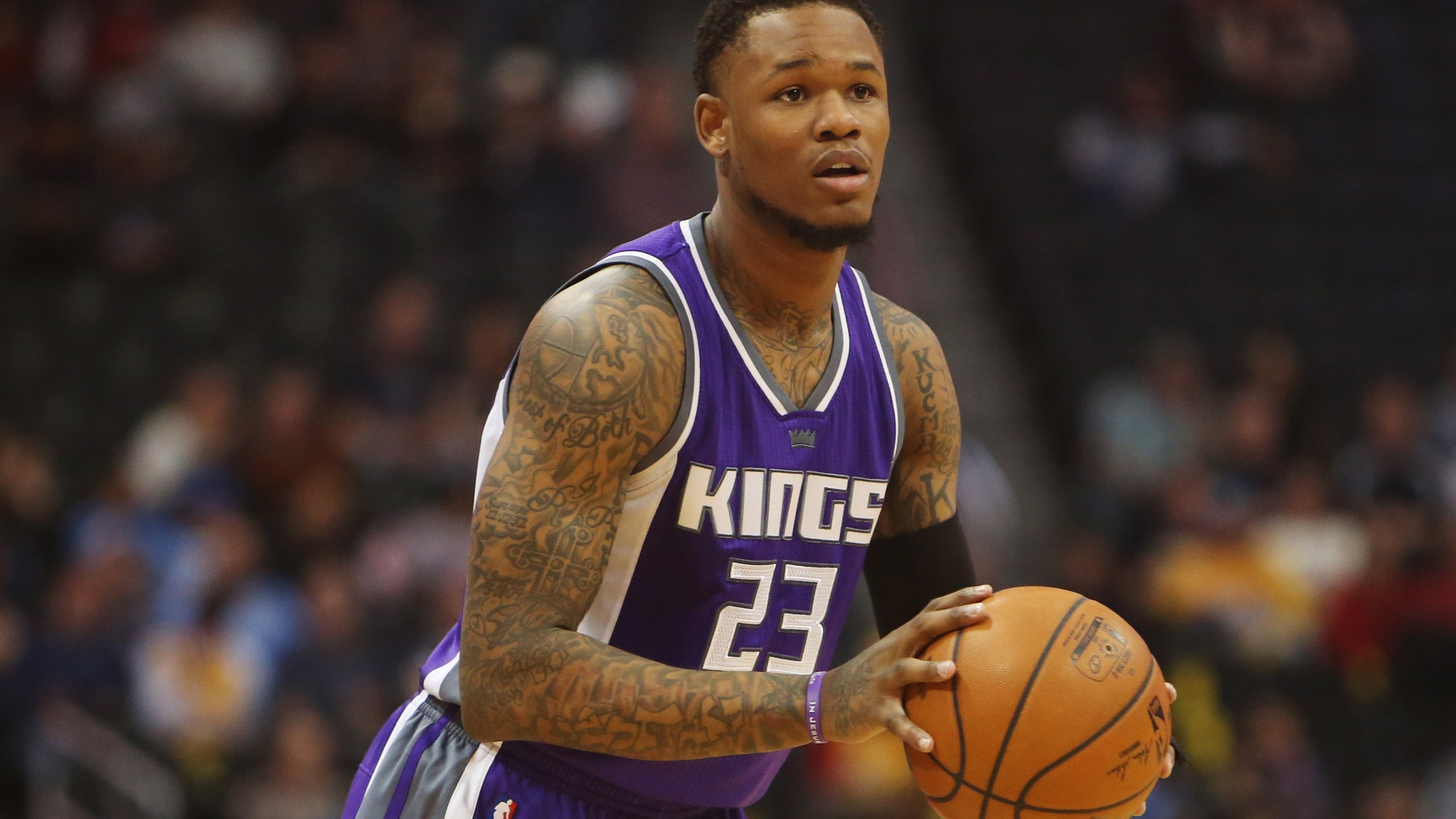 Sacramento Kings should cut ties with Ben McLemore
BY Fansided and Evan Massey/FanSided via Hoops Habit • June 30, 2017
The Sacramento Kings need to cut ties with Ben McLemore this NBA offseason following a disappointing four seasons.
Ben McLemore was drafted by the Sacramento Kings with the No. 7 overall pick in the 2013 NBA Draft. It was a move that excited a fan base that desperately needed to see some athleticism and star power on the court. Unfortunately, McLemore never developed into the player that he was hyped up to be throughout the draft process.
Over the last four years, the Kings have watched McLemore struggle with consistency. There have been signs of improvement throughout the years, but nothing that has stuck around more than a few games.
After four seasons of waiting around for McLemore to reach his full potential, the Kings have to cut ties with him this offseason. He is a restricted free agent and is not worth the money that it would take to re-sign him.
Last season with the Kings, McLemore averaged just 8.1 points and 2.1 rebounds per game in 19.3 minutes. He only started in 27 games this season, compared to the 53 games that he started last season. McLemore has lost his role and it was obvious that head coach Dave Joerger didn't have much faith in him even when he was on the floor.
McLemore likely won't have a terribly difficult time finding a team to throw an offer sheet his way. There is no denying that the 24-year-old shooting guard has upside. McLemore's market is unclear at this point in time, but Sacramento should not spend any more money hoping that he works his way to his full potential.
More from Hoops Habit
Sacramento could decide to hang on to McLemore for one more season to provide more depth. Buddy Hield is set to take over the very night starting shooting guard job, which would leave McLemore battling for backup minutes. He might be better than the other options the Kings currently have, but Sacramento could decide to give those minutes to Malachi Richardson.
Looking ahead at the upcoming offseason, the Kings will likely pick up two immediate starters in the 2017 NBA Draft. De'Aaron Fox appears to be a perfect fit for the Kings with the No. 5 pick, which would give them a legitimate starting point guard. They also hold the No. 10 overall pick in the draft, which gives them plenty of options to choose from.
Even if the Kings don't draft another guard, there doesn't look to be a great role for him in Sac-Town. Vlade Divac likely will not have interest in signing McLemore for anything more than the minimum contract. If that is indeed the case, McLemore will not be back.
All of that being said, it would seem a bit surprising if McLemore is back next season. They could choose to give him one more chance, but after four years, second chances are already gone.
Sacramento should cut their losses and allow McLemore to sign an offer sheet with another team in free agency.
Do you think the Sacramento Kings should retain Ben McLemore this offseason? What teams do you think would be good landing spots for him? Let us know your thoughts in the comments below!
---
---