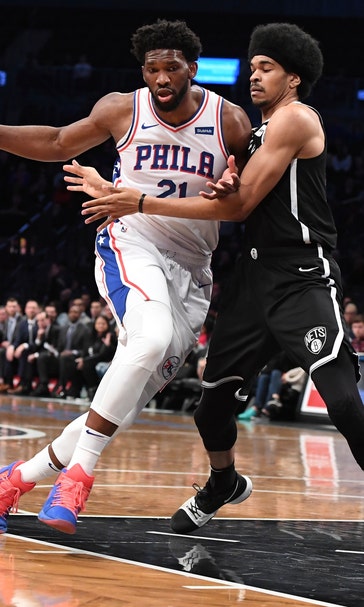 Rough road: Brown says 76ers not yet among East's 'royalty'
November 5, 2018
NEW YORK (AP) — At home, they can beat anybody.
On the road, the Philadelphia 76ers only beat themselves.
That's what they did Sunday night in Brooklyn, committing an NBA season-high 28 turnovers in a 122-97 loss. A team that was expected to be among the Eastern Conference contenders is only 6-5, and the 76ers are 0-5 outside Philadelphia.
"We are not, right now, at this present moment, amongst the royalty in the East and we understand that," coach Brett Brown said. "And it's a badge that we want. It's in us. But at this moment, after 11 games, that's not where we are. And that's OK.
"This group does have fight, this group does have pride and we will find a way to move on, move up, move forward and that's my job."
The 76ers were routed at Toronto, Milwaukee and Boston, but those are three of the top teams in the conference. The loss in Brooklyn, their most lopsided of the season, was such a pitiful performance — Brown called it "unacceptable"— that the coach made sure to stress that it was an outlier for his team.
The 76ers handed the Nets 39 points off their miscues, which contributed to Brooklyn's whopping 40 more shot attempts.
"It's not Golden State. We shouldn't lose a game to Brooklyn by that many points," said Joel Embiid, who finished with 16 points and 15 rebounds but got only eight shots and was pulled midway through the fourth quarter. "We didn't compete."
Brown knows the Sixers have to change their ways to have any success away from home.
"To win on the road, you better not turn it over at the rate that we've been turning it over. You better have an incredible focus on rebounding," Brown said. "Historically, like, those are the tenants of road wins.
"And I think that togetherness, that toughness, the ability to take punches and still come out on the other side, that is part of growth. We don't have that right now."
Philadelphia was 22-19 on the road last season, when it won its last 16 games overall and went 52-30 before reaching the second round of the playoffs behind Embiid and Ben Simmons.
That strong finish has been followed by a shaky start, and players agreed with Brown's tough talk about their effort Sunday. But he insisted afterward the 76ers wouldn't overreact and would move on.
They'll try to do that Wednesday at Indiana, another team ahead of the 76ers in the East. A victory smooths out a rough road that's left them puzzled.
"I don't know what it is," Simmons said, "but I think we just need to step it up."
---
---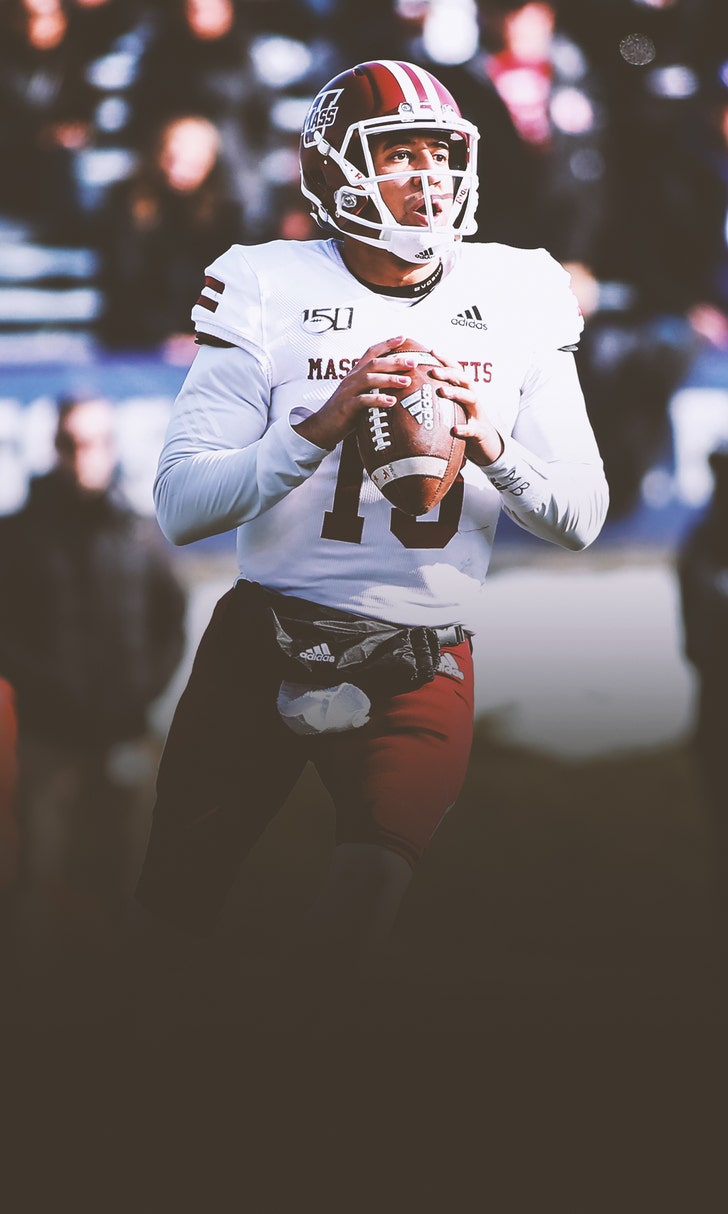 UMass Cancels Fall Football