National Basketball Association
National Basketball Association
Rose anxious as playoffs start
Published
Apr. 14, 2011 10:10 p.m. ET

Derrick Rose is curious, too. Just how good are the Bulls? And how far can he take them?
Chicago catapulted to the top of the Eastern Conference and earned homecourt advantage throughout the playoffs by finishing with the NBA's best record.
Now, they're eyeing another championship.
Their first-round series against Indiana starts Saturday, and for Rose, this could be a defining time. Not since Michael Jordan and Scottie Pippen led a pair of three-peats in the 1990s have the Bulls been this good, and their All-Star point guard from Chicago's South Side has a chance to take his place alongside the greats.
''Right now, everything's new to me. On the high school level, it was kind of different where you knew when you were on a good team that you automatically were going to win championships,'' said Rose, who led Chicago's Simeon Career Academy to back-to-back state titles. ''Now, everything is new to me. This year, it's my first time really winning in the NBA, being on a winning team and just seeing how things are going to play out.''
The Bulls won 41 games in each of his first two seasons and got knocked out in the first round by Boston and then Cleveland. Another early exit would be a huge disappointment for a team that established itself as one of the league's best on the heels of a massive offseason makeover.
With a new coach in Tom Thibodeau and an overhauled roster, the Bulls put up a 62-20 record even though prized acquisition Carlos Boozer and Joakim Noah missed long stretches with injuries.
The biggest reason for their success was Rose.
''They got a guy who says, 'Hey, every night I step on the floor we've got a chance to win,''' Hall of Famer and TNT analyst Charles Barkley said. ''At some point, you're going to have to have a guy who says we need a basket, and I'm going to get us a basket. Well, the Bulls have that guy so they're going to have a chance.''
From Rookie of the Year to All-Star in his second season, he took another big step and vaulted into the MVP conversation with one of the best seasons ever by a Chicago player.
Rose spent countless hours honing his skills in the summer and was a fixture at the team's practice facility when he wasn't preparing for the world championships with the U.S. National Team. He predicted big things for the Bulls even though they failed to land LeBron James, Dwyane Wade and Chris Bosh in free agency.
Then, he backed it all up.
He ranked seventh in scoring (25 points per game) and 10th in assists (7.7), making him the only player this season in the top 10 in both categories. The only other Bull to do so was Jordan in 1988-89, when he led the league in scoring (32.5 points) and finished 10th in assists, according to information provided to the team by the Elias Sports Bureau.
Rose's 4.1 rebounding averaging also puts him in another elite group. He's the seventh player in league history to average at least 25 points, 7.5 assists and 4.0 rebounds, along with Jordan, Oscar Robertson, Jerry West, Larry Bird, Wade and James, according to Elias.
At 22, it's fair to wonder just how much better he can be.
''For me, being a Chicago player, I'm far more impressed how he carries himself,'' said Boston coach Doc Rivers, who's from Chicago. ''In the time I think kids need absolutely great role models, they have one.
''It's not his job to be a role model, but it is his job to be who he is,'' Rivers said. ''His humility that he shows. I think it's wonderful, absolutely wonderful. It's better than you think. I talk to Thibs a lot, it's what you think it is and even better.''
Rose has added new wrinkles to his game each season, expanding his shooting range and turning what was once a liability into an element that defenses can't ignore.
Although his overall field-goal percentage was a career-low 44.5 percent, he hit 33.2 percent of his 3-pointers after shooting 24.2 percent from long range through his first two seasons. His scoring average also jumped more than four points.
''Rose just has got to see (defensive) bodies in transition,'' New Jersey coach Avery Johnson said. ''We trapped him. We've given him different looks. We've full-court pressed him. We've zoned him. We've just tried to give him multiple looks and always try to contest his shots and keep somebody in front of him, but it's not easy. He makes timely 3-point shots. He shoots 34 percent from 3, but he makes all of them, it seems like, in the last three minutes of the game.''
Now comes the postseason, a time when superstars can really define themselves, and Rose wasn't exactly shying away from such talk.
''I'm very curious,'' he said. ''I'm thinking about it right now. I've been thinking about it for a while.''
His scoring rose about three points from his regular-season average to 19.7 in that thrilling seven-game series against Boston two years ago, and he was even better in the playoffs last season. He averaged 26.8 points in five games against Cleveland after scoring 20.8 during the season.
This time?
As Rose said, it's different. The Bulls are carrying a big target and he's right there in the center. He understands there's more pressure on him, but he also realizes he has plenty of support.
''It's a team thing,'' he said. ''Playoffs, you definitely need a team. You can't win in the playoffs by yourself.''
---
AP Basketball Writer Brian Mahoney contributed to this report from New York.
---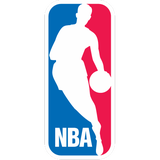 Get more from National Basketball Association
Follow your favorites to get information about games, news and more
---