National Basketball Association
National Basketball Association
Restless Durant eager to make amends in Game 7
Published
May. 15, 2011 12:16 a.m. ET

Kevin Durant had trouble sleeping, trying to shake off the worst playoff performance yet in his young NBA career.
After the league's scoring champion managed just 11 points in Oklahoma City's loss that set up Game 7 Sunday against the Memphis Grizzlies, Durant woke up Saturday still thinking about what went wrong.
Durant took nine of his 14 shots from behind the arc, and he made only one basket over the last 45 minutes of the game.
''It was tough,'' Durant said. ''That's a part of this league. It's going to happen.
''Especially being one of the main guys, I tend to take a lot of the pressure and put it on myself. But it is what it is. I've got to fight through it, I've got to continue to be positive around my guys and go from there.''
At least by morning, his dreams had taken a turn for the better.
''I made a lot of my shots, of course, in the dream. It wasn't a nightmare,'' Durant said. ''I made some shots and we won the game.
''But that's just a dream.''
Like most of the other players in a matchup of two of the NBA's rising young teams, Durant has never experienced a Game 7. The Thunder lost to the Lakers in six games in the first round of last year's playoffs, then beat Denver in five to advance this year.
The closest he could relate to the winner-take-all stakes was the NCAA tournament - where his Texas Longhorns were eliminated in the second round in his only year in college.
Memphis' star, Zach Randolph, doesn't have it much better. He went to Game 7 with Portland in his second year in the league, helping the Blazers rally from an 0-3 deficit to tie up the series before losing the finale. His teams had missed the playoffs each of the seven years since before Memphis' current bid to be the first No. 8 seed to reach the West finals.
The winner advances to face the Mavericks starting Tuesday night in Dallas.
''We know what we're playing for,'' Randolph said. ''We know it's the last game, and we know whoever wins this game goes to the next round, goes to the finals. So, it's going to be different.''
Randolph was stellar in Game 6, staving off elimination for the Grizzlies with 30 points and 13 rebounds after being limited to a postseason-low nine points in a blowout loss in Game 5. Coach Lionel Hollins inserted O.J. Mayo into Sam Young's spot in the starting lineup in a bid to keep Oklahoma City from crashing so many defenders in on Randolph, and it paid off.
''You can feel it. You ain't got nobody in your lap,'' Randolph said. ''You can see a little bit, so you definitely felt a difference.''
Durant blamed his turn for the worse on the two fouls he picked up in the first 5 minutes, making him think too much about avoiding another whistle instead of just playing.
''Kevin did not play well and I love Kevin because he faces his bad games head-on. He doesn't run from them. He doesn't look away when we're watching video or pretend that he's tying his shoes,'' Thunder coach Scott Brooks said.
''He watches the film and he understands that he has to play better, and he will. He's a special, talented kid that loves the game.''
Brooks predicted that Durant is ''going to come out with great energy, he's going to attack and he's going to play good for us.''
''I have no concern with Kevin. That guy is a winner,'' Brooks said. ''I believe in him, I believe in what he's about and these are the games that everybody dreams about.
''You don't get a lot of times you can play a Game 7.''
Indeed, it's the first series that has gone the distance in this year's playoffs. Home teams are 21-7 in Game 7s over the past decade. Orlando was the last road team to win, beating Boston in the first round in 2009.
Oklahoma City's franchise hasn't played in a Game 7 since 1997 as the Seattle SuperSonics, losing to Houston in the West semifinals. The Sonics also lost twice and won once in Game 5 of a best-of-five series since then.
The Grizzlies had never played beyond a Game 4 - getting swept in three previous playoff appearances - before this year.
Hollins said experience isn't necessarily a definitive factor, pointing out that the two-time defending champion Lakers had more of it than anyone before getting swept by Dallas last week. The Spurs, beaten by the newcomer Grizzlies in the first round, and Celtics have also been sent home already.
''Even if it was one of those teams, you'd throw it out. When you get to Game 7, the team that plays the best is going to win,'' Hollins said. ''It may not be pretty. It's going to be the team that's aggressive, that does all the things necessary, that makes all the plays.''
''There's no tomorrow for the loser,'' he added.
Or at least not a pleasant one.
''When you win, you want to be seen everywhere. You like that pat on the back, you like that acknowledgment of you being a winner,'' said Grizzlies guard Tony Allen, who was 4-1 in Game 7s with Boston.
''You lose, you think about what you could've did. That's the pain of regret. But get the win, that's the pain of working hard.''
---
AP Sports Writer Teresa M. Walker contributed to this report from Memphis, Tenn.
---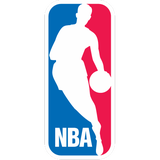 Get more from National Basketball Association
Follow your favorites to get information about games, news and more
---