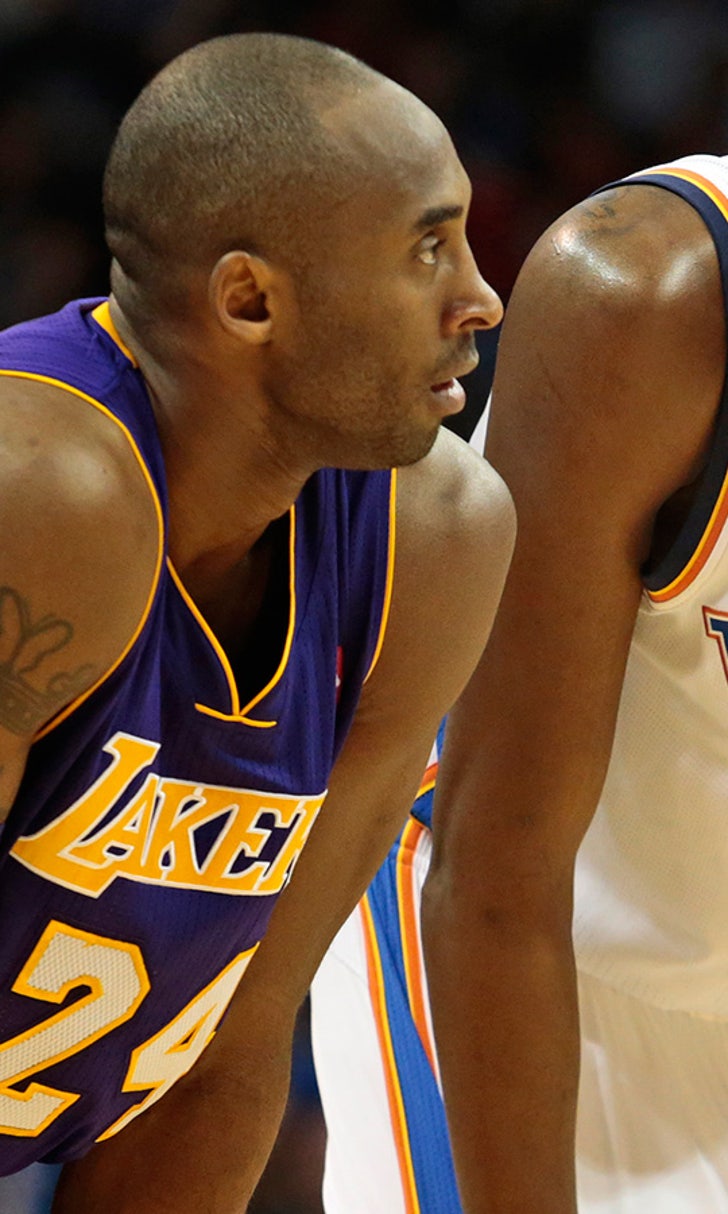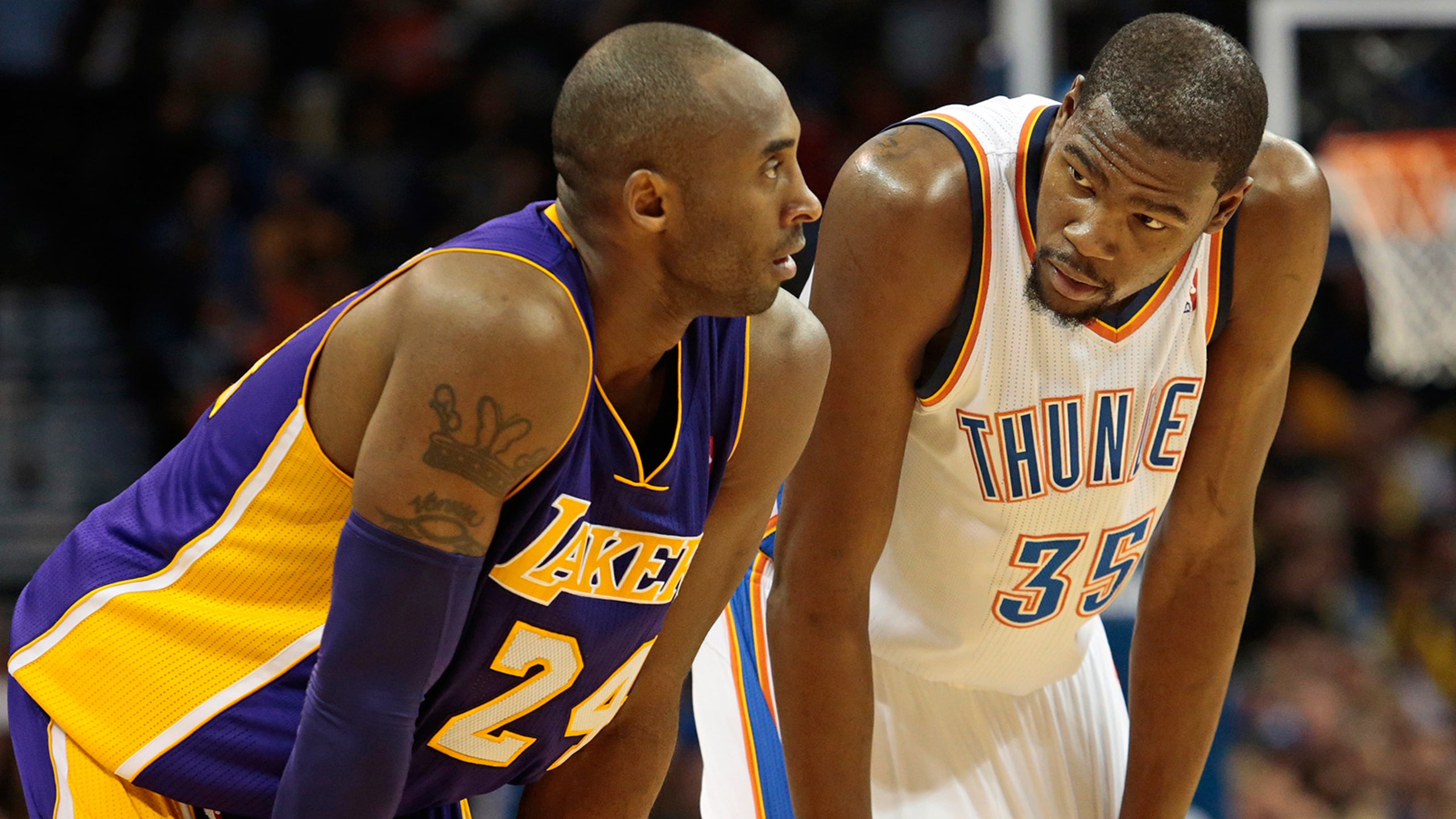 Report: Lakers have 'little, if any, chance' of signing Kevin Durant this offseason
BY Jovan Buha • February 2, 2016
The Los Angeles Lakers hope to be in the mix for Oklahoma City Thunder superstar Kevin Durant this offseason, but a recent report implies that could indeed be a pipe dream.
According to Adrian Wojnarowski of The Vertical, the Golden State Warriors, not the Lakers, are the favorites to sign Durant this summer if he chooses to leave Oklahoma City.
But what's troubling for Lakers fans isn't just that the Warriors are "significant favorites" -- it's that the Lakers don't stand much of a chance anyway, according to Wojnarowski:
... Durant has always been looking for reasons to stay. He adores the Oklahoma City community and holds a fondness for the franchise, but Durant is chasing championships, chasing a legacy.

This limits his choices, leaving the Los Angeles Lakers with little, if any, chance.
At this point, such comments are purely reported speculation. As Wojnarowski points out, Durant is looking for reason to stay with the Thunder. He doesn't want to leave, and has shown no indication that he's going to.
Still, that doesn't mean it's encouraging for Lakers fans to hear that Durant will consider the new golden boys of the NBA over the old ones. Of course, things can change. Few had the Miami Heat on LeBron James' radar during the 2009-10 season before he entered free agency in the summer of 2010, and look how that turned out.
If the Lakers land a top-3 pick, and make the right personnel decision this offseason, they can still be an attractive free-agent destination. This is Los Angeles we're talking about, after all. D'Angelo Russell, Julius Randle, Jordan Clarkson and Larry Nance Jr. form an attractive young core, and the Lakers have proven they're willing to pay the luxury tax if it means contending. They still have cache around the league, despite the damage done over the past few seasons.
At the same time, the way head coach Byron Scott is handling the minutes and roles of Russell and Randle is baffling, and it has to be wondered if any marquee free agent will take the plunge and risk their career in L.A. if Scott is still on the sidelines. What's more, some of the front office's moves recently don't exactly inspire confidence for prospective free agents in the franchise's roster-building ability.
Ultimately, it's far too early to tell what Durant's going to do, though it's fun to speculate.
The Lakers will certainly get a meeting with Durant -- they get one with every star -- and that alone means they have a better shot than most teams. But if they can't make the right decisions between now and July 1, their free-agency pitch will likely all be for naught. 
Jovan Buha covers the NBA for FOX Sports. Follow him on Twitter at @jovanbuha.
---
---