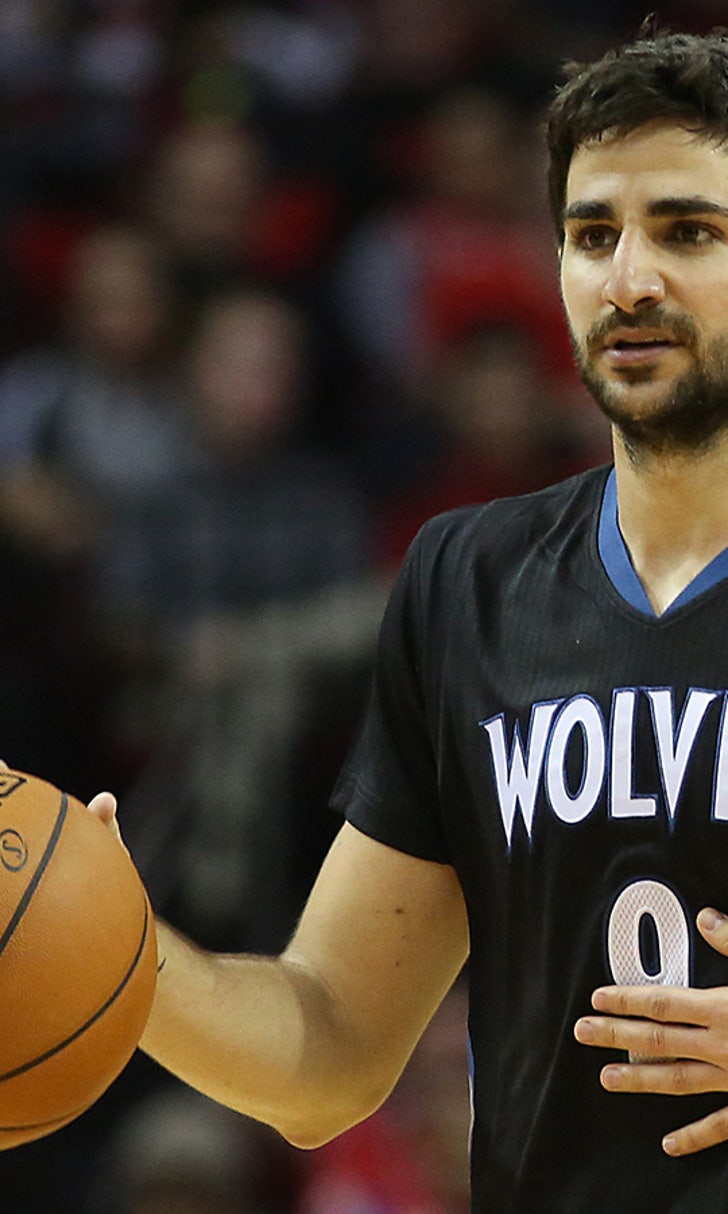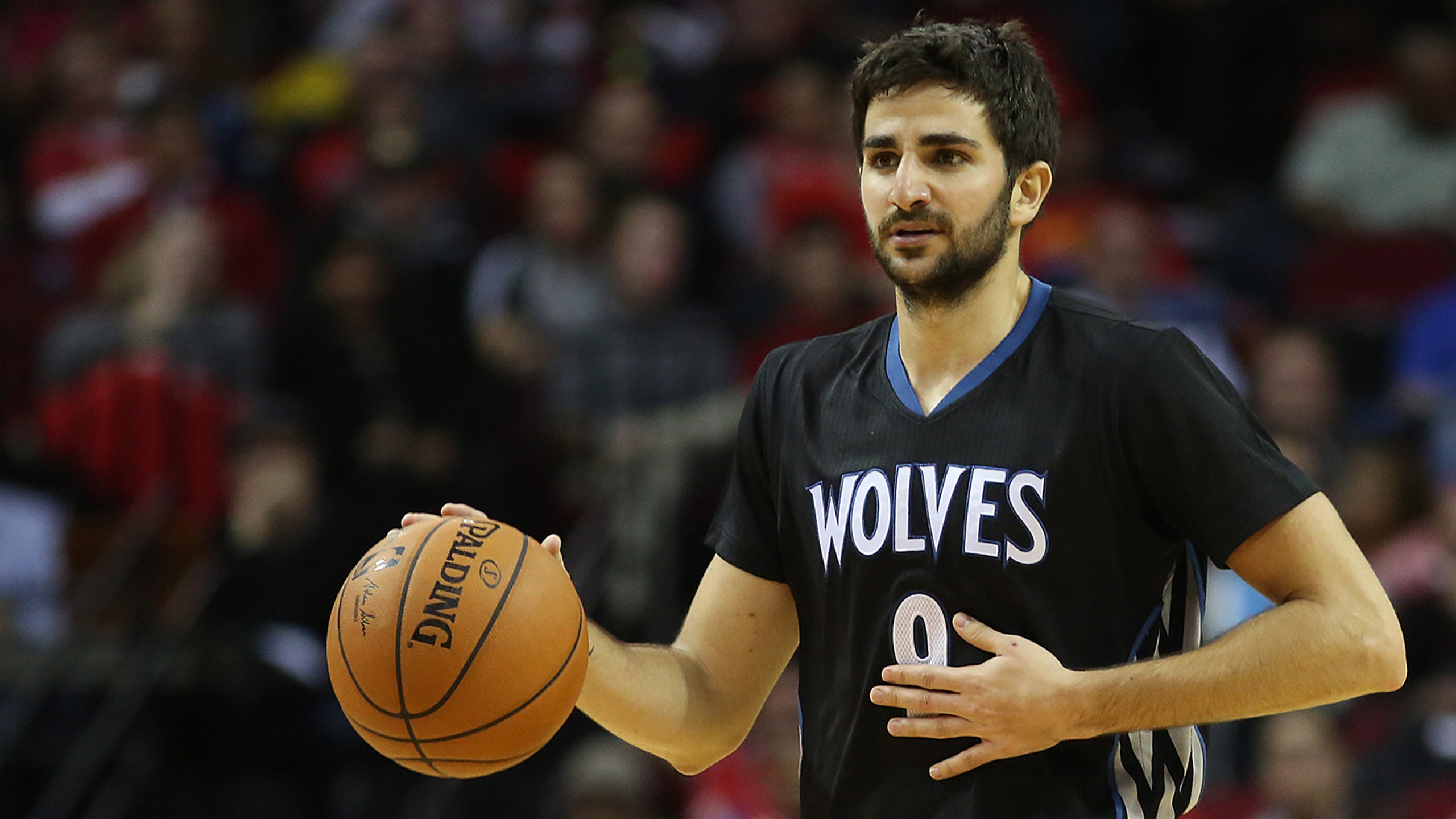 Report: Knicks interested in Ricky Rubio
BY foxsports • August 18, 2015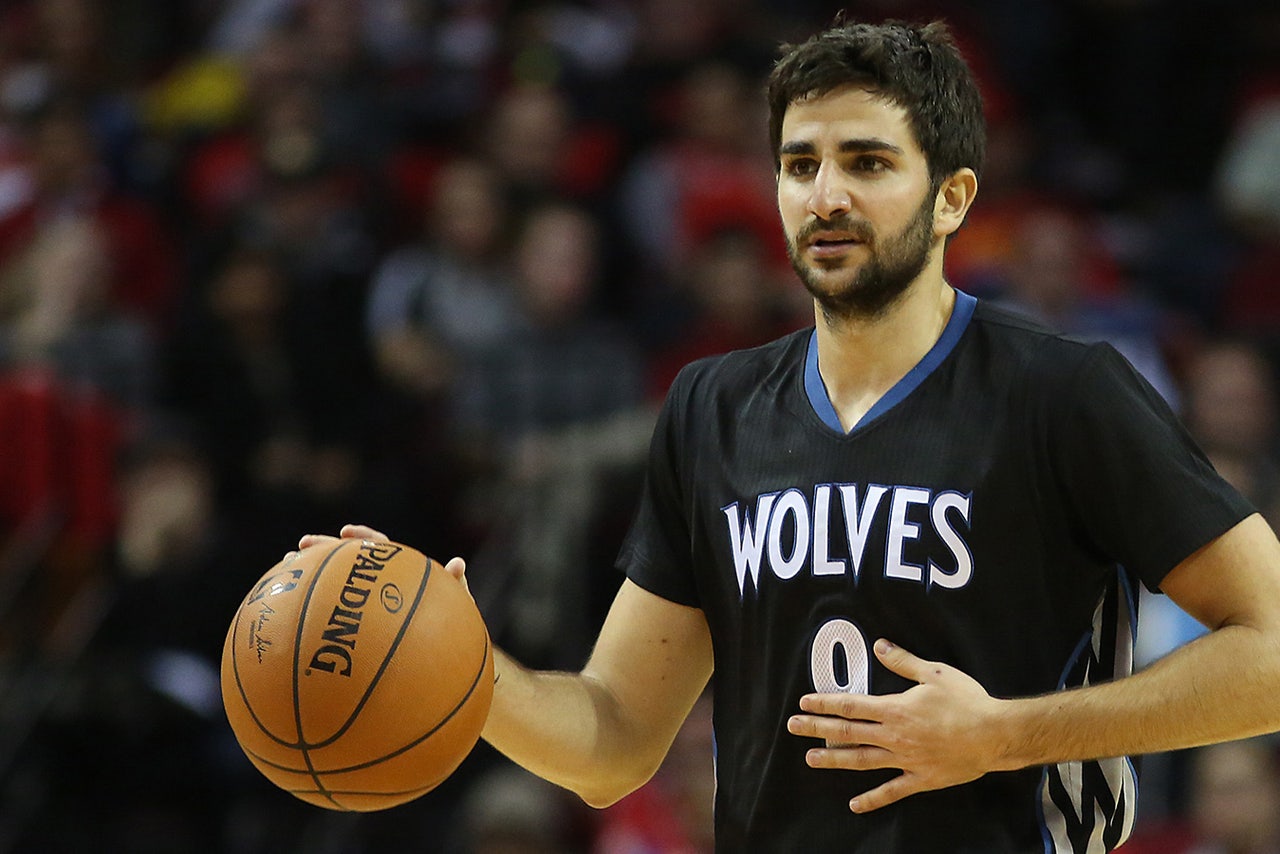 The Knicks aren't about to get Ricky Rubio. They're not discussing a trade with the Timberwolves for Ricky Rubio. But they reportedly do like him.
Here's more from Sportando, which summarized a Spanish report from Gigantes:
Rubio averaged 10.3 points and 8.8 assists per game with the Wolves this past season. Of course, he complemented those numbers with his usually low shooting percentage: 36 percent (along with 26 percent three-point accuracy).
Rubio does lots of good, and he'd certainly be an upgrade on Jose Calderon, but the Knicks would probably have to give up a decent amount to get him. After this year, they'll finally have a future in which they'll see all their draft picks for the first time seemingly in forever. Do they want to ruin that? 
Either way, this is probably nothing. There are lots of teams interested in lots of players for the right price. Interest doesn't mean much, especially on a team that could upgrade in tons of areas.
(h/t Sportando)
According to Gigantes, the New York Knicks are looking for an upgrade in the PG position and Ricky Rubio is one of their targets. Phil Jackson is not satifsied with his current PG's (Calderon, Jerian Grant and Langston Galloway) and Rubio may be an interesting option for the team.

The Spanish point-guard is under contract with Minnesota until 2019 and a trade seems unlikely in this moment but if Rubio will continue to struggle, every scenario could be possible.
---
---