Miami Heat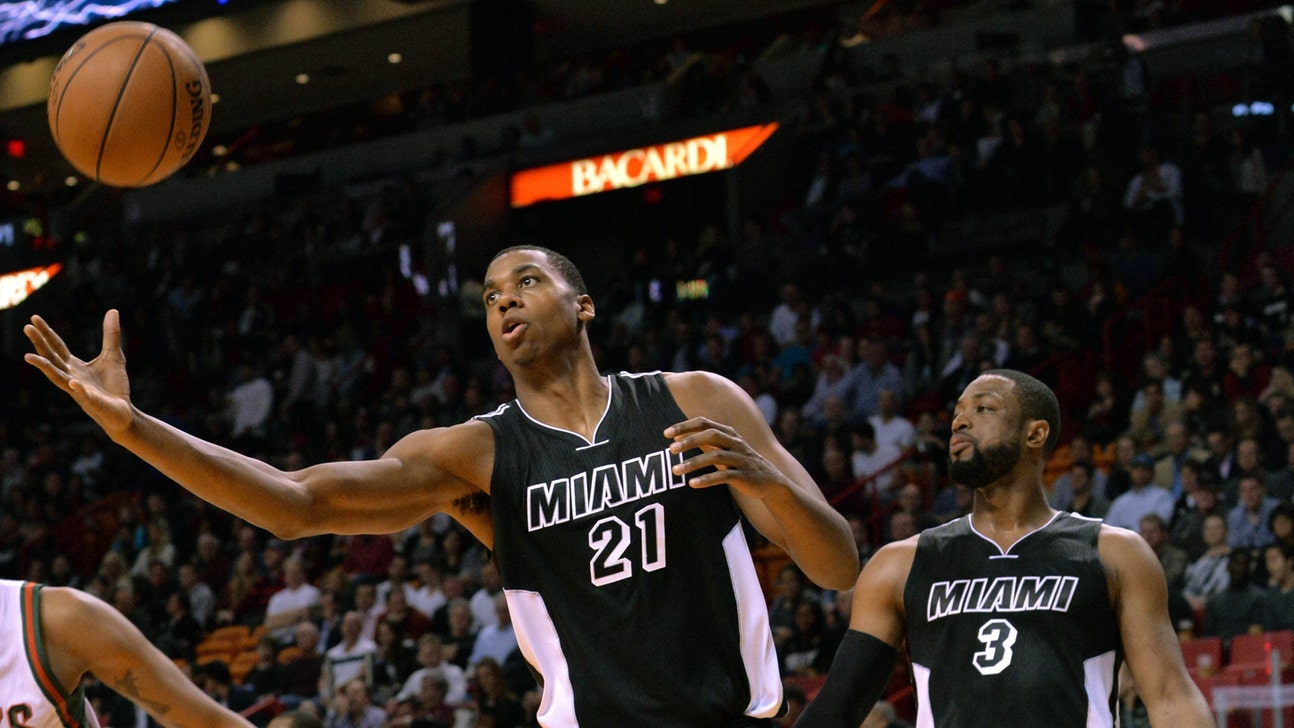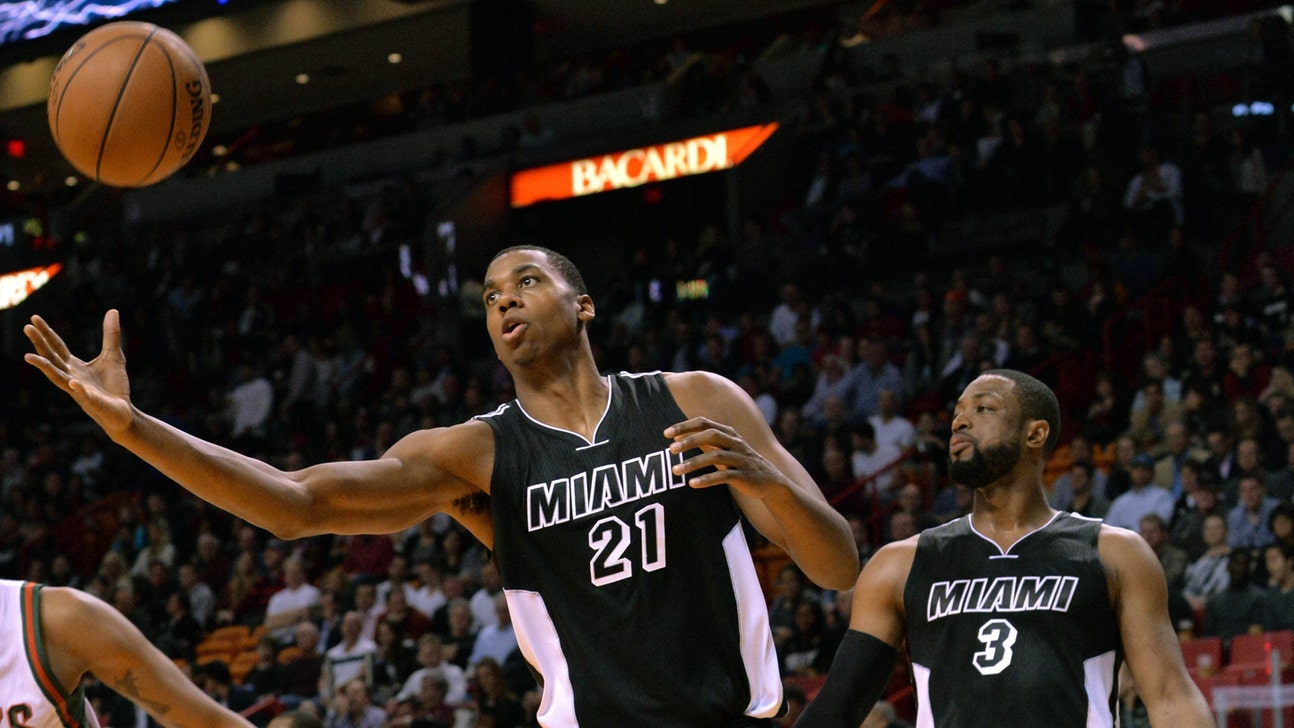 Miami Heat
Report: Heat C Whiteside could be in line for $18 million raise
Published
Jul. 24, 2015 2:05 p.m. ET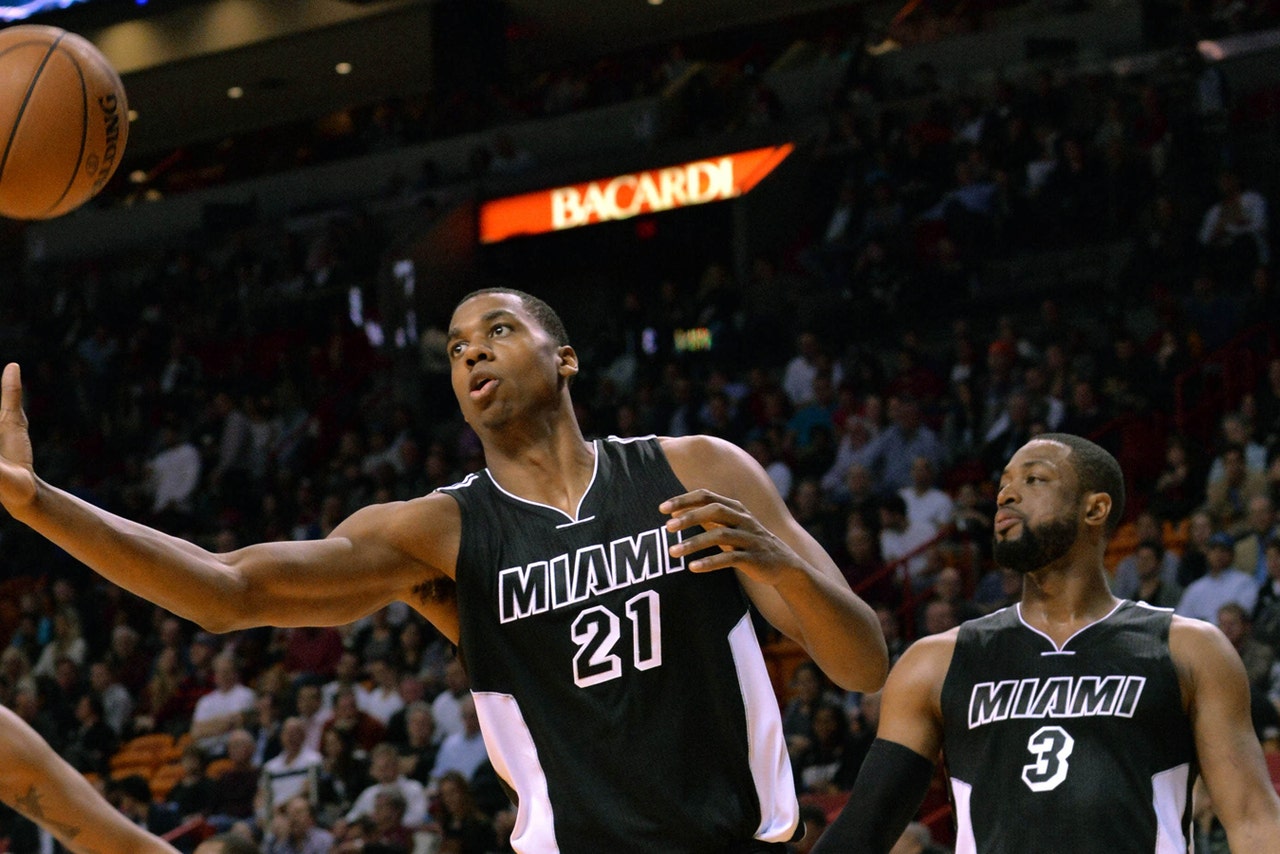 Anyone who watched the Miami Heat last season knows that center Hassan Whiteside started himself on a trajectory toward a pretty hefty raise when he becomes a free agent next summer. And if he can keep playing like he did in 2014-15, Whiteside could earn himself a contract that averages just shy of $20 million per season.
This according to ESPN.com's Amin Elhassan, who released his big board of NBA free agents and the estimated average annual value of their next contracts. Elhassan pegs Whiteside's value around the league at three years, $56.4 million -- or $18.8 million per season. Whiteside is currently in the final year of a deal that will pay him just less than $1 million this season.
The timing of Whiteside's rise as an NBA rotation player couldn't have been better for the big man -- although Miami might wish he had burst onto the scene a little sooner, as Elhassan writes:
"Whiteside's rags-to-riches rise occurred in his third NBA season; had it happened any earlier, the Heat would have given him a team option on 2015-16 instead of a non-guaranteed year, which would have allowed them to decline that option, turning him into a 2015 restricted free agent. Instead, he'll be an unrestricted free agent with only Early Bird rights, meaning Miami will have to use cap space to pay him market value. Of course, this all depends on Whiteside's ability to stay on his best behavior and continue to produce on a high level on the floor."
Perhaps it's unfair to question Whiteside's maturity and ability to stay on the floor after last season. But the NBA has seen plenty of players make a big impact one year and then fade into the history books. Until Whiteside shows he can do it from year-to-year, there will be reason for skepticism. If all goes well, however, that skepticism will turn into a big pay day.
(h/t ESPN.com)
---
---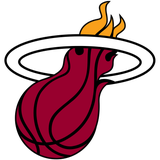 Get more from Miami Heat
Follow your favorites to get information about games, news and more
---