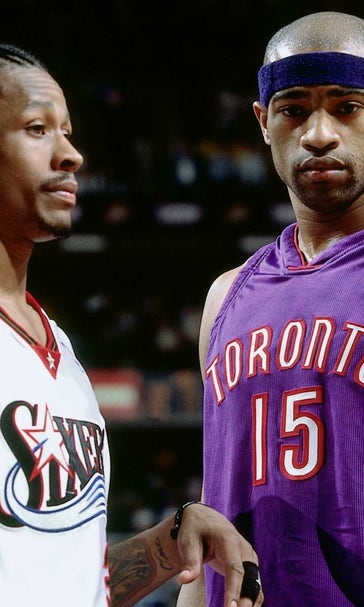 Relive Allen Iverson and Vince Carter's epic playoff duel from 2001
May 11, 2016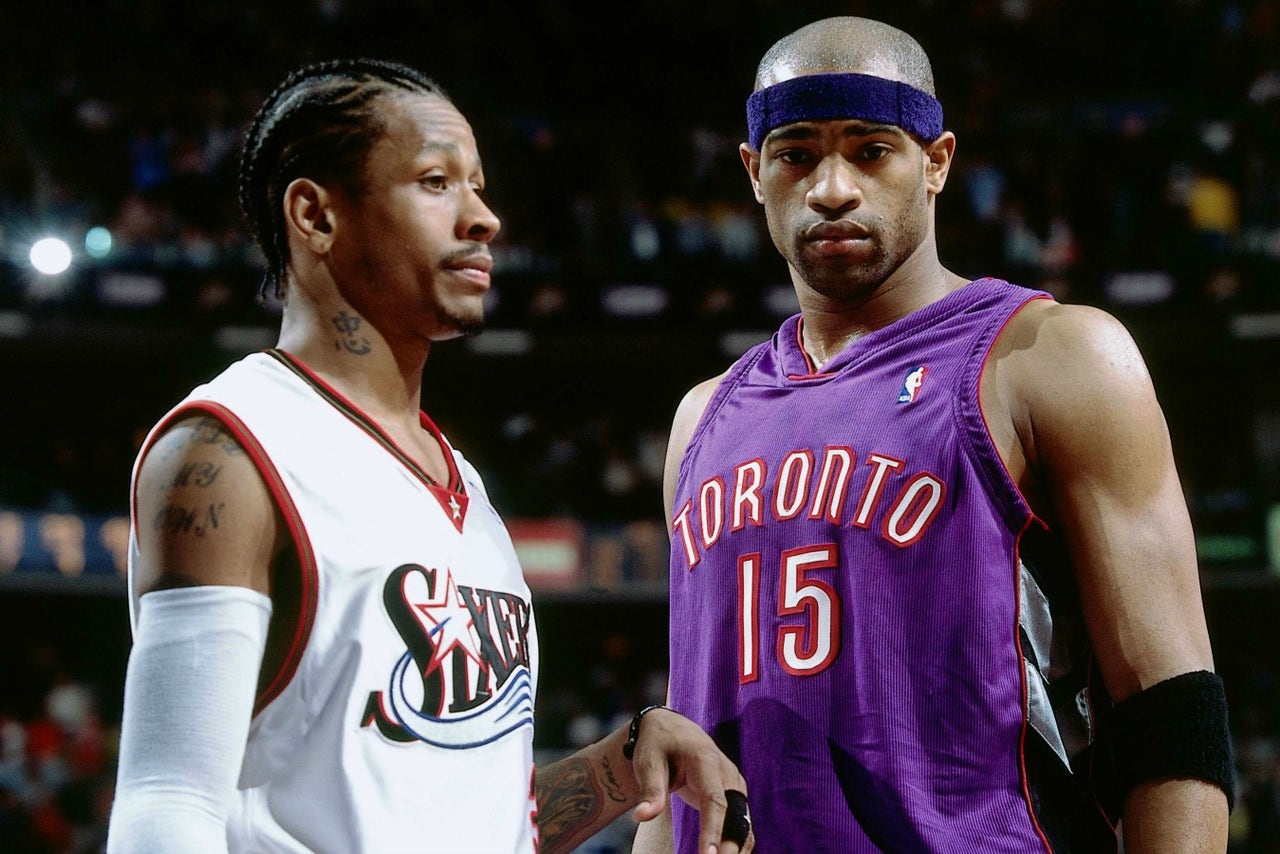 Fifteen years ago to the day, Vince Carter and Allen Iverson were engaged in one of the more iconic playoff battles of the post-Michael Jordan era.
On May 11, 2011, Carter dropped 50 points (19-29 FG, 9-13 3PT) in a 102-78 blowout victory in Game 3 -- in response to Iverson scoring 54 points in a 97-92 Game 2 win -- to help the Toronto Raptors take a 2-1 series lead over the Philadelphia 76ers in the 2001 Eastern Conference Semifinals:
Over the course of the epic seven-game series -- which the Sixers won en route to the NBA Finals -- Iverson averaged 33.7 points, 4.4 rebounds, 6.9 assists and 3.1 steals, while Carter matched him blow-for-blow with 30.4 points, 6.0 rebounds, 5.4 assists, 1.9 steals and 2.0 blocks.
At the time, Iverson and Carter were arguably the two biggest perimeter stars in the game -- besides perhaps Kobe Bryant, who had yet to win his second championship -- and this series helped cement their status as Hall-of-Fame-caliber stars.
Jovan Buha covers the NBA for FOX Sports. Follow him on Twitter: @jovanbuha.
More NBA video content below:
---
---