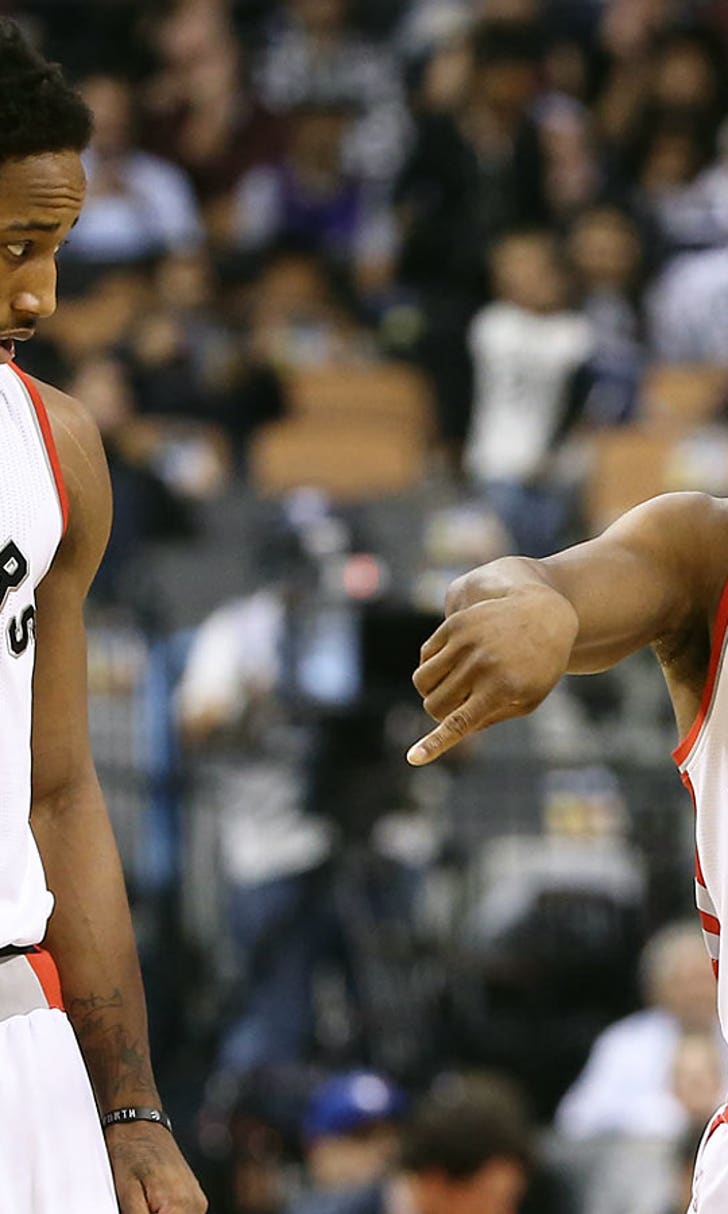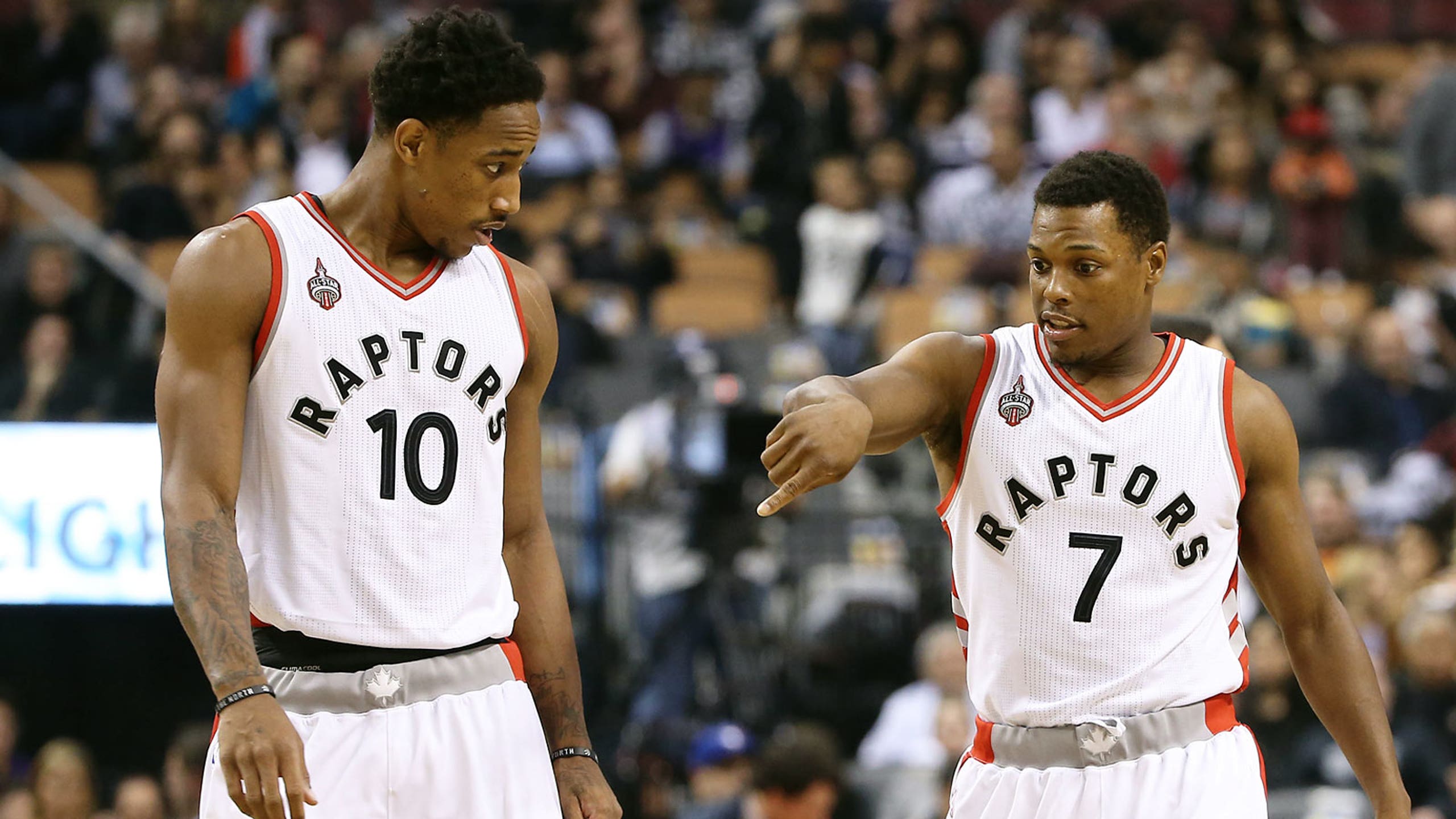 Raptors' DeRozan, Lowry share funny story about 3 a.m. McDonalds trip
BY foxsports • January 28, 2016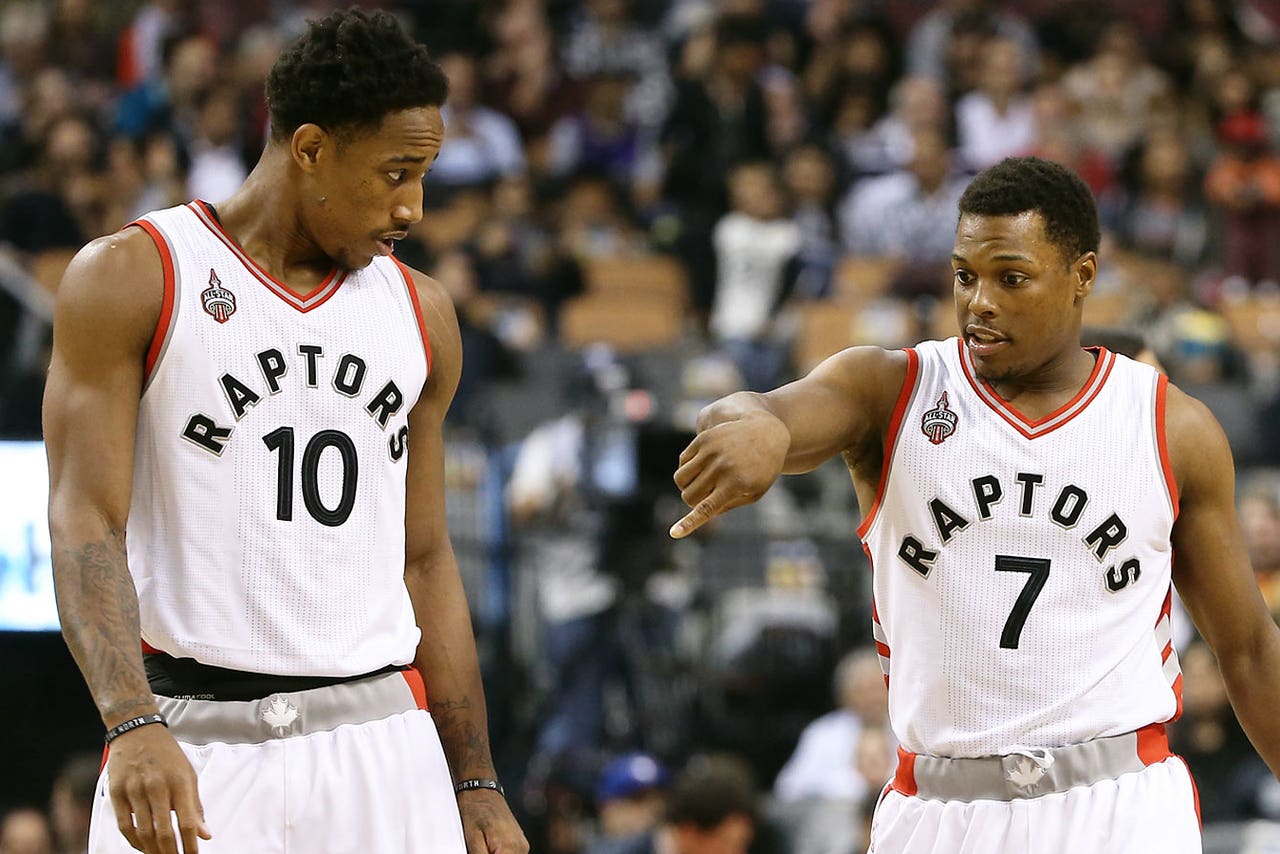 Toronto's backcourt, DeMar DeRozan and Kyle Lowry, are known to joke around with each other. Their latest story, about a late-night trip to get ice cream, is an instant classic.
Lowry, who will start for the Eastern Conference in the 2016 All-Star Game in Toronto, and his teammate DeRozan joined The Dan LeBatard Show on Thursday morning. DeRozan will find out if he will be included as an Eastern Conference All-Star reserve this evening right before tipoff of the Raptors game. First, he recalled a hilarious memory.
"Whose idea was it to walk to McDonalds and order McFlurrys at like two in the morning in Wichita, Kansas?" asked DeRozan, on the show. "Was it mine or yours?"
Immediately, many questions come to mind. Specifically -- what were these two players (who live in Toronto) doing in Wichita, Kansas if there are no NBA teams in the entire state? Why weren't they in a car, driving or taking a taxi, so late at night? And what kind of McFlurry does each player order?
"It was mine," said Lowry, confidently. "That's when I was fat, though. That's when I was fat, though." 
The hosts of the show and the two Toronto stars all share a laugh at Lowry's introspective self-reflection. Lowry has remained very open about his offseason weight loss, explain here.
"It was closed. So we had to walk through the drive-thru and knock on the window to order the McFlurry," explained Lowry. "But they wouldn't serve us because we didn't have a car so we just asked a guy on a motorcycle to order for us." 
Lowry made sure to be courteous about the favor he asked this stranger, who may not have even realized he was buying McDonalds for two NBA stars, and paid for his meal. 
Bryan Kalbrosky produces digital content for FOXSports.com. For more, follow him on Twitter @BryanKalbrosky.
---
---