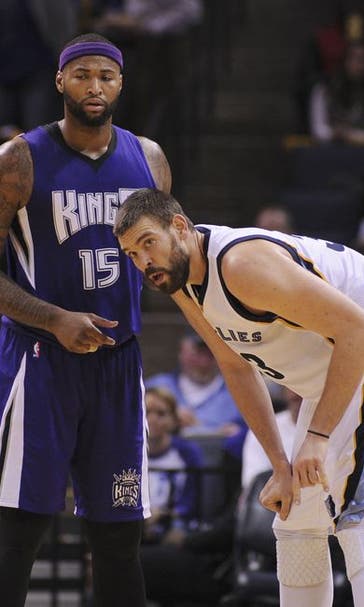 Prediction: Sacramento Kings' Box Score Game 26 at Memphis Grizzlies
December 16, 2016

Fansided, Tyler Watts/FanSided via A Royal Pain
The Sacramento Kings travel to take on the Memphis Grizzlies on December 16, 2016.  This article predicts the Kings' box score for that game.
The Sacramento Kings embark to Memphis for the second of a three-game road trip.  Tonight's contest against the Grizzlies is the first of two December meetings between the teams.  On New Year's Eve, the Grizzlies head to Sacramento for the rematch.
Last time out, the Rockets destroyed the underhanded Sacramento Kings by a score of 132-98.  The Kings were without three starters and it showed in the performance.  Below is a highlight video in case you want to see some of the action.
Without further ado, below is my prediction of the Sacramento Kings' box score for tonight's contest at the Memphis Grizzlies.
Box Score Prediction
The Memphis Grizzlies present an interesting matchup for the Kings tonight.  The Grizzlies play at the NBA's 28th fastest pace and the Kings play at the 20th.  The problem comes in when you view opponent points and defensive rating.  The Grizzlies rate 3rd in the NBA in points allowed at a mere 97.3 points per game and have the league's best defensive rating at 99.4 points per 100 possessions allowed.  Expect a difficult offensive night for the Kings.
Add in the fact that both Rudy Gay and Ben McLemore are listed as doubtful for tonight's contest and it could be another long night for Sacramento.
Looking at the box score you will notice two things.  I predicted a subpar night for just about every Kings' player and I predicted a very balanced scoring attack after DeMarcus Cousins.  That is how the team will probably play without Rudy Gay and Ben McLemore.  They will move the ball around and spread the wealth.
Summary
There you have it, my prediction of the Sacramento Kings' box score for tonight's game against the Memphis Grizzlies.  The grit and grind Grizzlies look to be back at it again this season and will prove a formidable foe for an opponent.  Here is hoping, the Sacramento Kings can bring just enough punch to get past the Grizzlies in Memphis tonight.
Be sure to check out the all the great content on A Royal Pain and thank you for reading.
More from A Royal Pain
This article originally appeared on
---
---