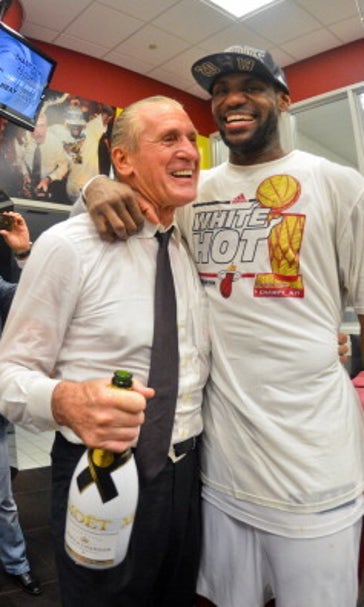 Pat Riley 'at peace' with LeBron James leaving the Heat
April 20, 2015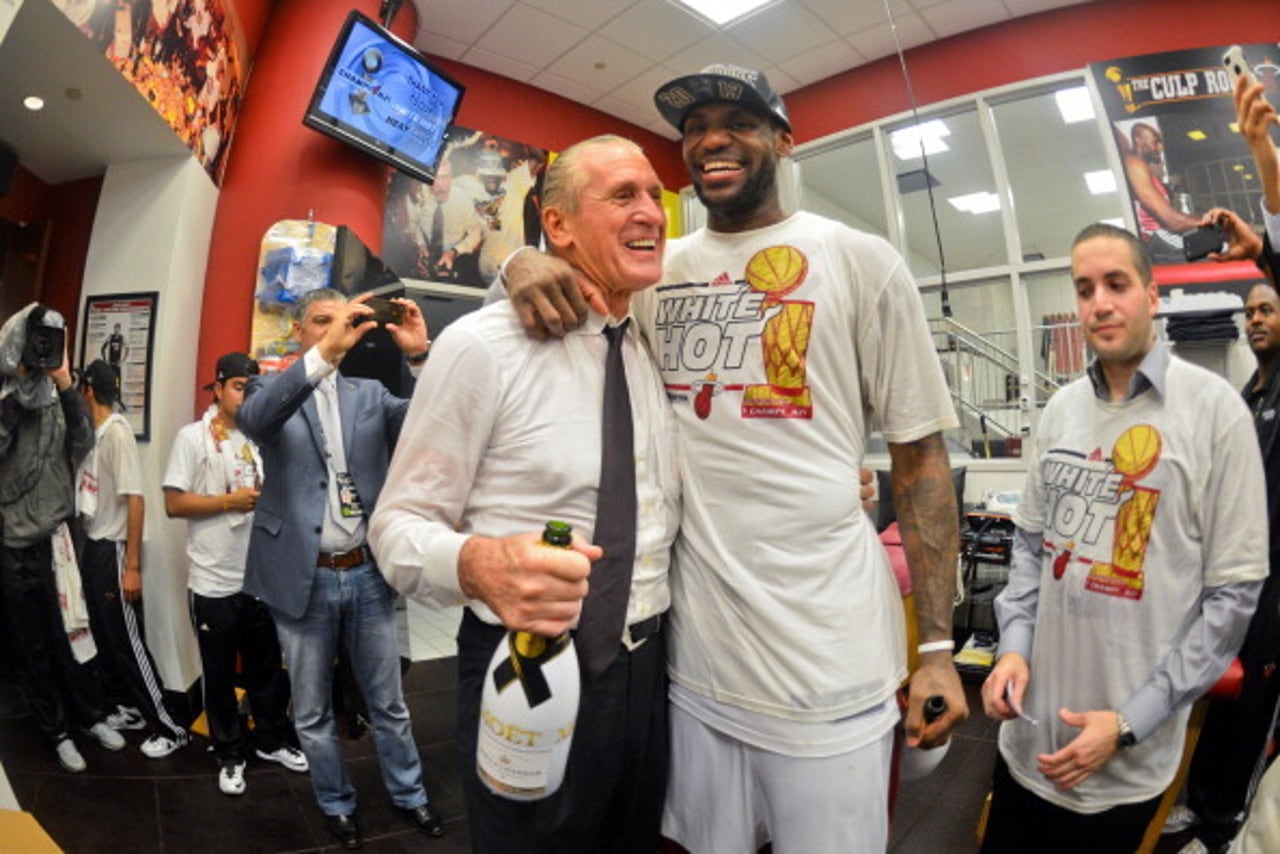 By David Kenyon
Breakups are hard. When you lose what you once considered the best person in the world, the days and months following can be a difficult time.
Such was the case when LeBron James, the greatest NBA player since Michael Jordan, elected to sign with the Cleveland Cavaliers, leaving the Miami Heat after four NBA Finals appearances and two championships.
According to Joseph Goodman of the Miami Herald, Heat President Pat Riley didn't take the news well. Fortunately, nine months later, Riley claims he has moved past what transpired.
"Yes, I'm at peace with it," Riley said Monday.
Now, that's a completely understandable thought. Players like LeBron don't come around very often, and the Big Three of James, Dwyane Wade and Chris Bosh was special. Miami dominated the Eastern Conference throughout the four-year span.
But worry not, LeBron, Riley found someone new. He's working on a committed relationship with point guard Goran Dragic, who is set to become a free agent.
"If he doesn't sign, my a-- will be in that [media] seat next year," Riley said, per Barry Jackson of the Miami Herald.
Now don't you go breakin' Riles' heart, Goran.
More from Sportsnaut:
---
---