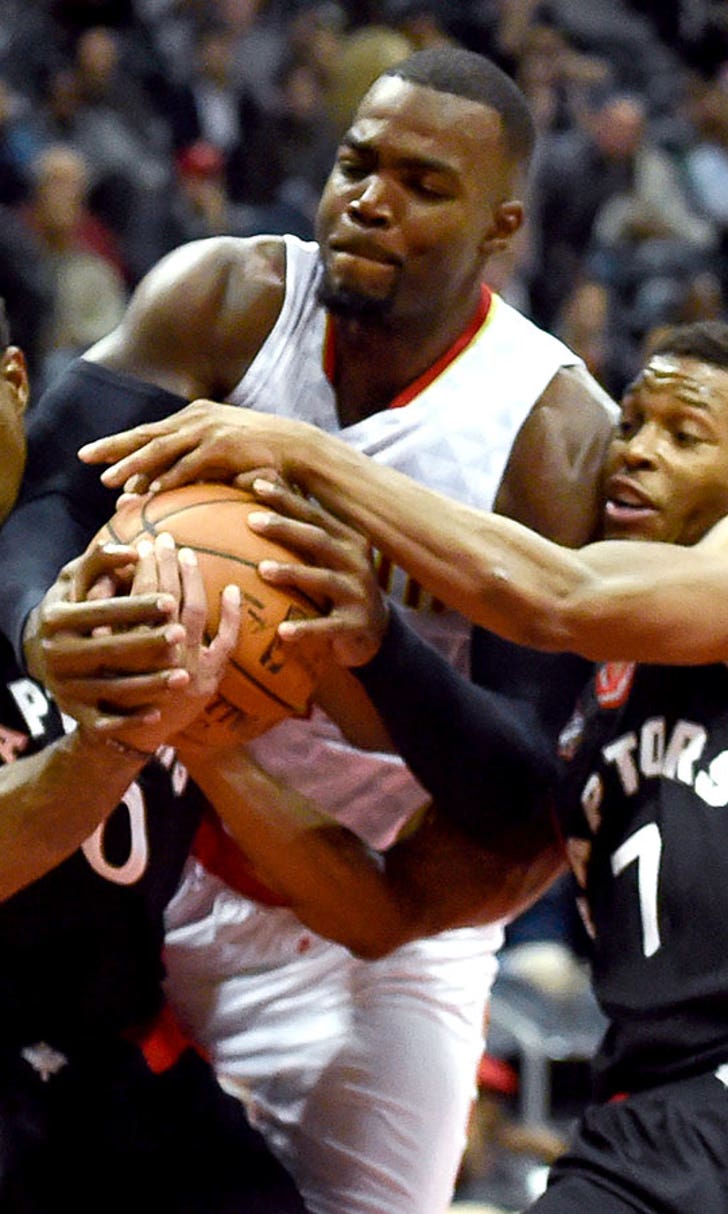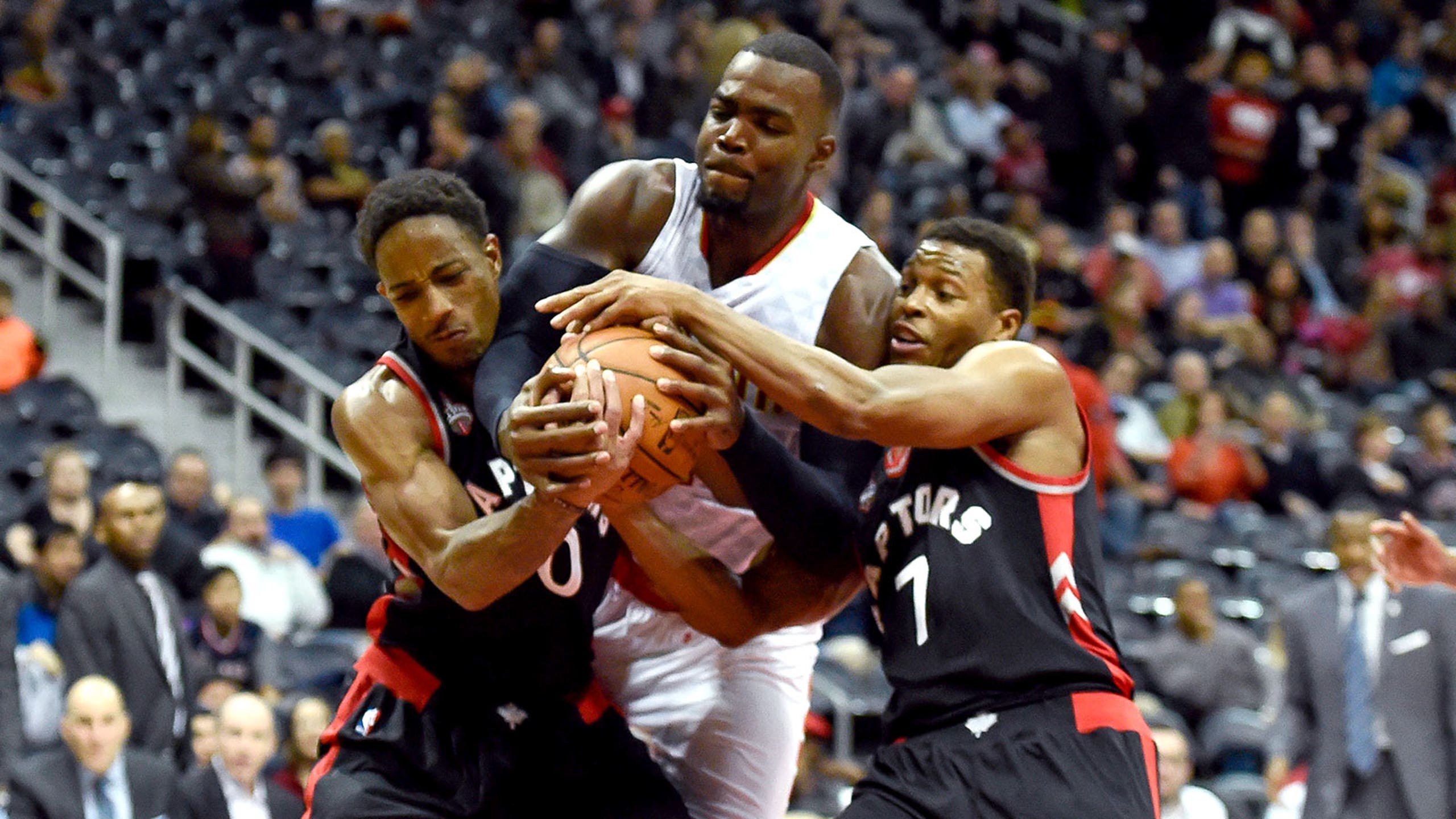 Nuggets-Raptors Preview
BY foxsports • December 3, 2015
Kyle Lowry's offensive spark may have closed Toronto's latest road win, but it was the Raptors' defense that opened the door.
The Raptors hope to carry the momentum from both back home when the Denver Nuggets visit Thursday night.
Lowry scored a franchise-record 22 points in the fourth quarter during Wednesday's 96-86 victory at Atlanta, helping the Raptors rally from a 17-point deficit in the second half.
Toronto (12-7) trailed by 14 at halftime after scoring just 16 points in each of the opening two quarters. Lowry, though, made 7 of 8 shots in the final frame to finish with a season-high 31 points.
''I told him, `Win the game for us,'" said DeMar DeRozan, who added 17 points. ''That's what he did.''
And he did it through flu-like symptoms. Lowry needed to leave the game in the second quarter but returned to begin the third. He caught a rhythm in the final 12 minutes to ignite the comeback.
"The thing about Kyle is he's so quick and he's so strong," coach Dwane Casey said. "He goes in there and drives into the bodies of the big guys and initiates contact. He's almost like a little mouse. He gets in there and finds a hole and gets through there... He knows when to do it. He knows how to do it."
He did it in his last meeting against the Nuggets, too, scoring 30 points to go with 11 assists and seven rebounds during a 116-102 win on Dec. 28. He made 12 of 20 shots and 3 of 5 from 3-point range.
Lowry finished 9 of 17 from the field against the Hawks while making 11 of 12 free throws. He chipped in five rebounds and five assists.
Toronto's defense set the stage for his big fourth quarter, limiting the Hawks to 20 points in both the third and fourth and holding them to 36.7 percent shooting, including 29.6 on 3-pointers.
The Raptors, who have won five of six, improved to 7-0 when holding teams under 40 percent shooting with five of those wins coming on the road.
Toronto won its last four road games to close a daunting stretch of 13 of 19 away from home to open the season. The Raptors get some relief, though, by starting a six-game homestand against reeling Denver.
The Nuggets (6-13) have lost eight straight including three to open their current five-game road trip. They haven't lost nine in a row since a 14-game skid in the 2002-03 season.
Denver struggled to defend during the first four losses of its streak, allowing 113.0 points per game, but an offense that's averaged just 81.3 in the past four has been the biggest issue lately.
The Nuggets made 38.7 percent of their shots during Wednesday's 99-90 loss at Chicago, slightly better than the 37.3 they posted in Monday's 92-74 loss at Milwaukee. Denver was outrebounded by the Bulls 62-49, while allowing 30 second-chance points and making just 13 of 22 free throws.
''You give a team 30 points off offensive rebounds then you miss nine free throws in a close game, you're going to make it hard on yourself to pull that game out,'' coach Michael Malone said.
Gary Harris missed his third straight contest, but he cleared the NBA's concussion protocol on Wednesday and should start against the Raptors. He averaged 13.7 points in six games before his injury.
The Raptors have won the last three in this series and three of four in Toronto.
---
---