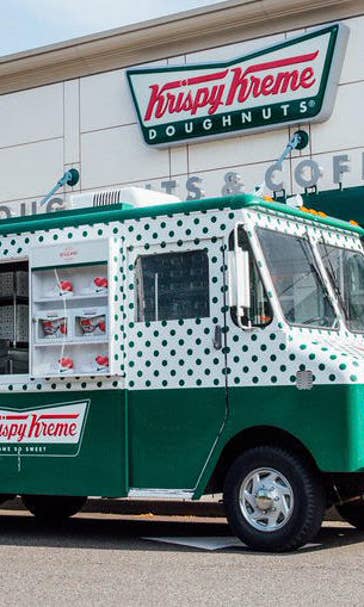 Nike teams with Krispy Kreme for these limited edition Kyrie Irving sneakers
May 5, 2016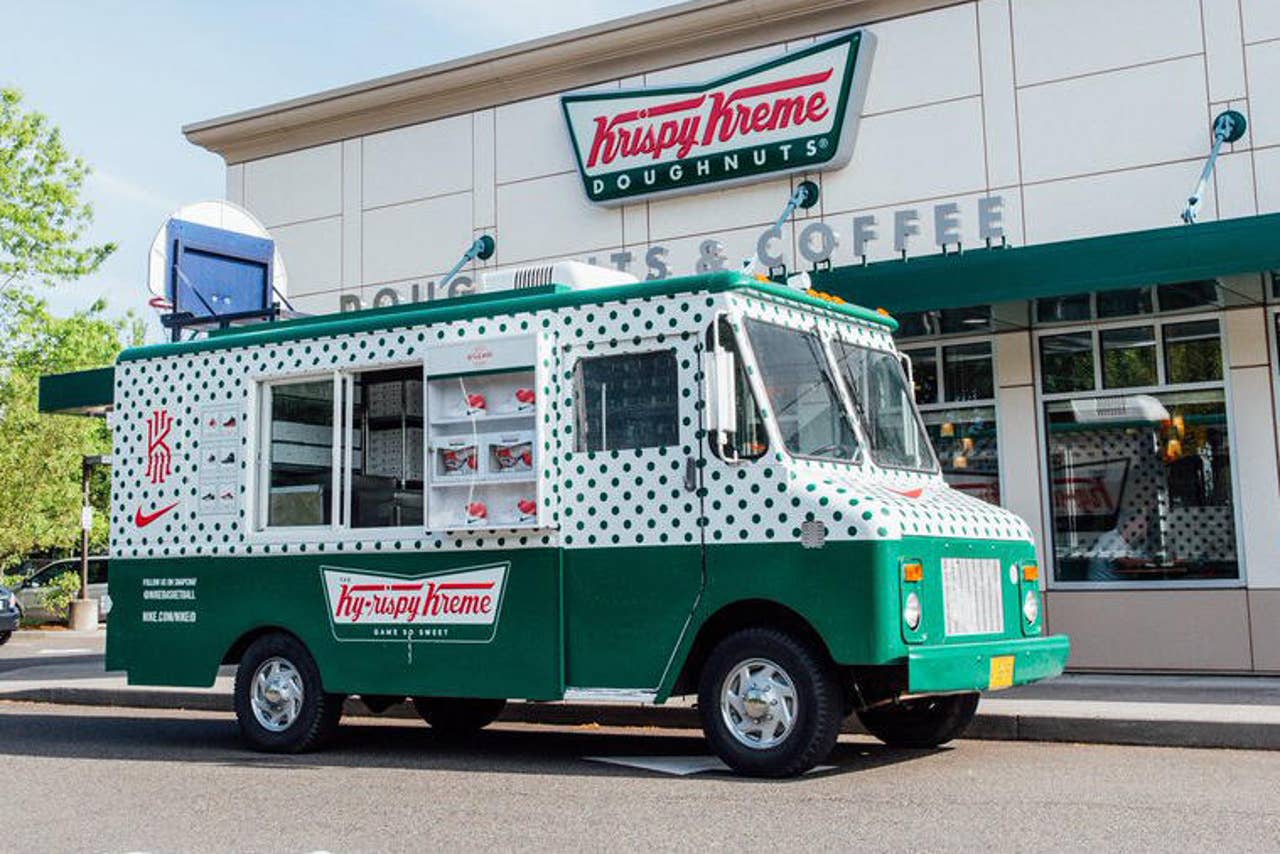 The folks at Nike Basketball are going all out for a limited edition release of Kyrie Irving's signature sneaker, which involves doughnuts, a truck, and only a few cities where the latest colorway of the Kyrie 2 can be copped.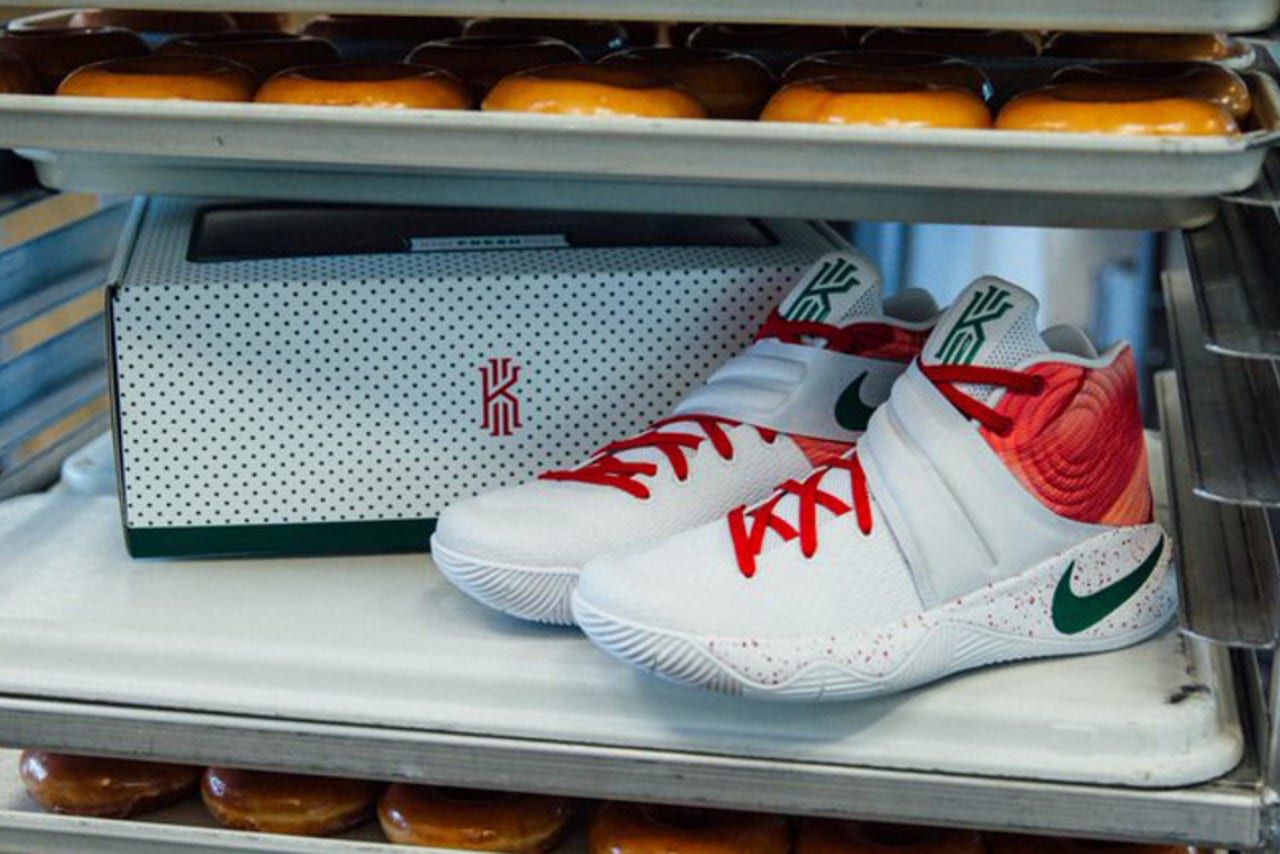 The Krispy Kreme-themed sneakers are called the "Ky-rispy Kreme," and the collaboration runs deep. A truck painted in the Krispy Kreme brand's colors left Nike's campus in Beaverton, Oregon on Thursday, and will be headed to four cities -- Cleveland, Baltimore, Harlem and Brooklyn -- where limited quantities of the shoes will be made available for purchase.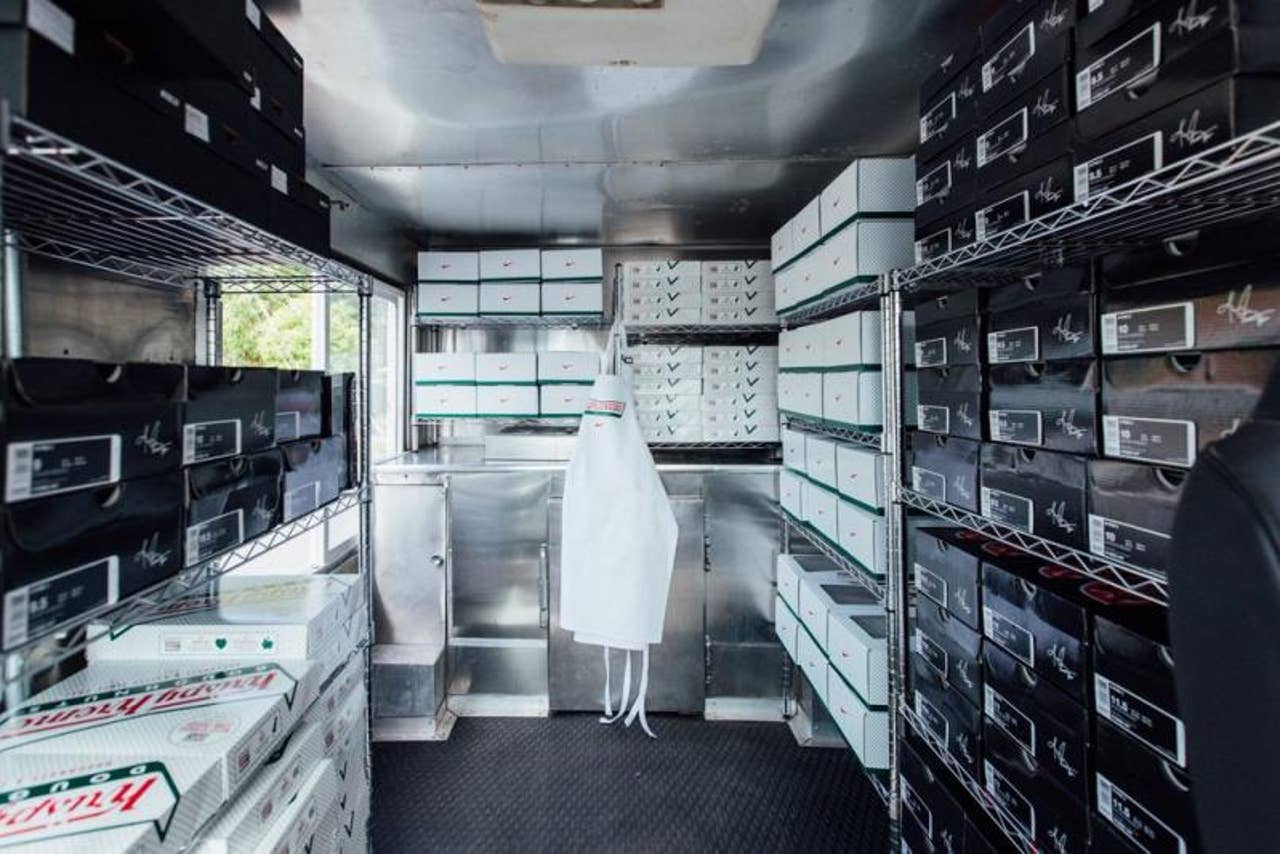 This isn't the first time Nike has used a truck like this as a gimmick to sell some highly-coveted kicks. Back in 2014 during the World Basketball Festival in Chicago, the brand did something similar.
---
---