Carmelo Anthony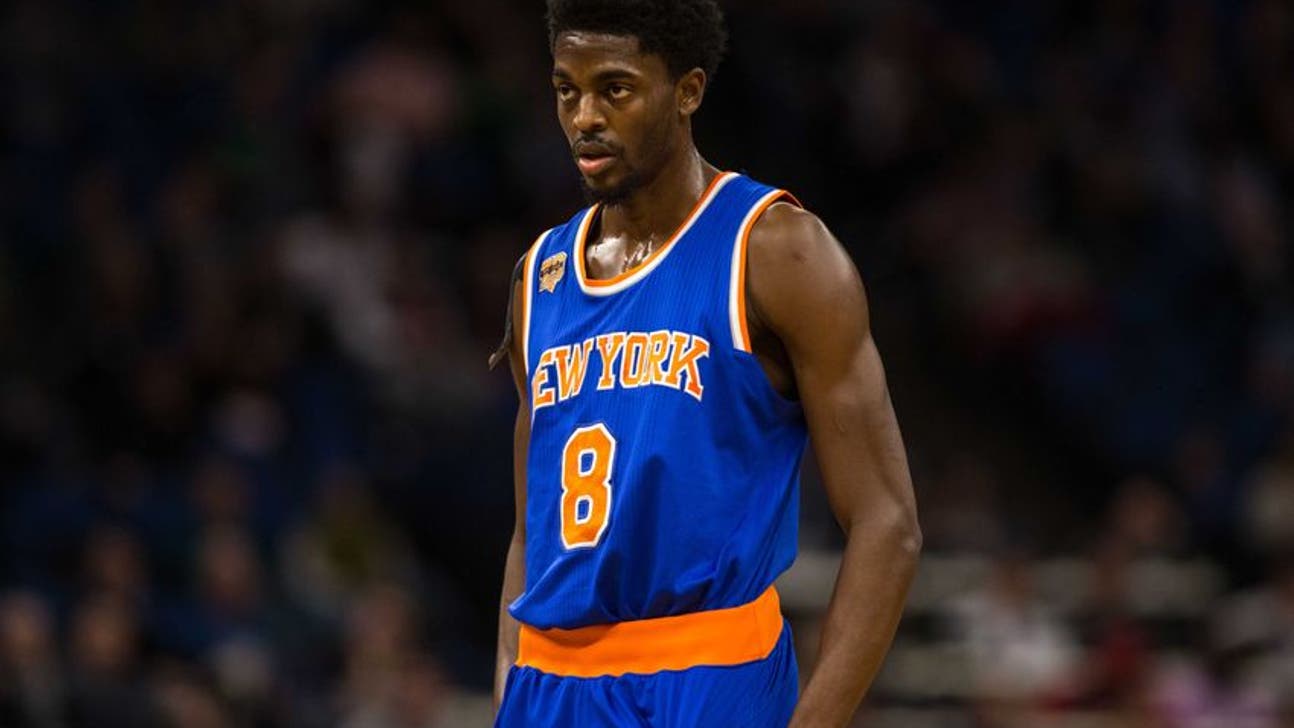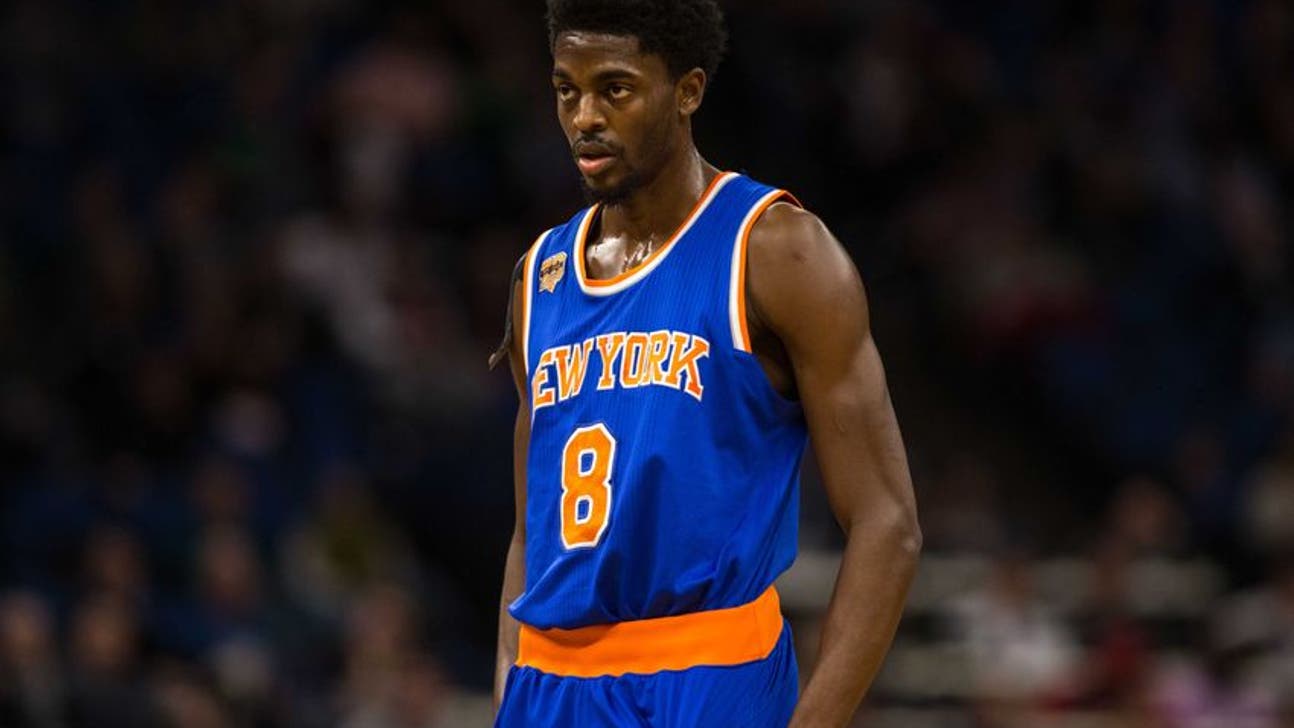 Carmelo Anthony
New York Knicks: What We Learned Against The Golden State Warriors
Updated
Mar. 4, 2020 7:38 p.m. ET

Fansided, Maxwell Ogden/FanSided via Daily Knicks
The New York Knicks traveled to play the Golden State Warriors with a shorthanded roster. Which players stepped up during this challenging game?
---
Nov 30, 2016; Minneapolis, MN, USA; New York Knicks guard Justin Holiday (8) during a game at Target Center. The Knicks defeated the Timberwolves 106-104. Mandatory Credit: Brace Hemmelgarn-USA TODAY Sports
The New York Knicks endured one of the most difficult games imaginable on Thursday, December 15. Jeff Hornacek led his crew into Oracle Arena to take on the 22-4 Golden State Warriors—and he did so without Carmelo Anthony and Derrick Rose.
Though Anthony and Rose's injuries cost New York dearly and enabled Golden State to secure win No. 23, there were some positives to take away from this game.
The Knicks weren't expected to win and the result lived up to what most believed would transpire. New York kept it close for the better part of three quarters, however, and the promising players of tomorrow relished the opportunity to big play minutes against the Warriors.
It certainly wasn't pretty, but the resilience and toughness of the young players was something to appreciate.
New York ultimately fell to the Warriors by a score of 103-90 at Oracle Arena. Though the result wasn't what a team would hope for, the process was far more intriguing and competitive than most expected it to be.
The New York Knicks have upside that was explored with Anthony and Rose sidelined. The question is: who stepped up?
Ron Baker
New York Knicks head coach Jeff Hornacek may have given rookie guard Ron Baker a few too many minutes against the Phoenix Suns. If you're one of the Knicks fans who expressed that belief following the loss to Phoenix, Baker likely heard you.
Baker was baptized by fire against Stephen Curry and the Golden State Warriors, and survived the process with an impressive performance.
Baker finished with a career-high 13 points, three assists, two rebounds, and a steal against Curry and the Warriors. He shot a nearly perfect 6-of-7 from the field and hit a 3-point field goal on a night where he had to prove himself.
Most impressively, Baker posted a +/- of +8 in 23 minutes of court time during a 13-point loss to the best team in the NBA.
Baker came under fire for a poor performance against the Phoenix Suns, but he responded brilliantly against Golden State. He was fearless against a two-time MVP and undoubtedly redeemed himself.
Baker even got dap from Kevin Durant mid-game for his hot start and clear excitement to be on the court.
December 15, 2016; Oakland, CA, USA; New York Knicks center Willy Hernangomez (14) shoots the basketball against Golden State Warriors forward David West (3) during the second quarter at Oracle Arena. Mandatory Credit: Kyle Terada-USA TODAY Sports
Willy Hernangomez
Kevin McHale is one of the greatest post players in NBA history. The Boston Celtics legend had impeccable footwork, a seemingly endless arsenal of moves, and an uncanny ability to finish against length and through contact.
Having established that, it was nothing short of incredible to listen to McHale praise Willy Hernangomez for his footwork in the post.
Hernangomez stepped up with eight points, 10 rebounds, one offensive board, two assists, and a block in 21 minutes. He shot 4-of-8 from the field, but it was more about the shots he made than the number of shots converted.
Hernangomez consistently attacked with his back to the basket and pulled out a number of fantastic finishes with both hands.
Hernangomez had a gorgeous finish with his left hand late in the fourth quarter and made an even prettier move in the first. He was also active in transition and played with heart and physicality on the defensive end.
Though the Knicks lost by 13 points, Hernangomez stepped up and achieved a +/- of +9 in his 21 minutes of court time.
December 15, 2016; Oakland, CA, USA; New York Knicks guard Justin Holiday (8) dunks the basketball against the Golden State Warriors during the second half at Oracle Arena. The Warriors defeated the Knicks 103-90. Mandatory Credit: Kyle Terada-USA TODAY Sports
Justin Holiday
Justin Holiday was one of the forgotten members of the 2015 NBA champion Golden State Warriors. His teammates never forgot him—in fact, they've heralded him—but Holiday doesn't get the respect he deserves.
On Thursday, December 15, Holiday capitalized on the opportunity to have a quality performance against his former team on national television.
Holiday led the Knicks with 15 points in 23 minutes on 5-of-8 shooting from the field. He added three assists, two rebounds, six steals, and a block on 2-of-4 shooting from distance and a 3-of-4 mark from the free throw line.
On both ends of the floor and in every phase of the game, Holiday had a strong showing that led to his +/- of +6.
Holiday has been one of the better reserves on the Knicks' roster during the 2016-17 NBA regular season. His numbers don't always jump off the page, but his effort is consistent and his versatility exists on both ends of the floor.
Holiday was true to his form against Golden State, but had the opportunity to show that he can produce when that's what's asked of him.
Though it was an otherwise tough performance to endure, the New York Knicks' promising young players stepped up with memorable showings.
More from Daily Knicks
This article originally appeared on
---
---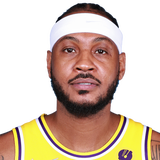 Get more from Carmelo Anthony
Follow your favorites to get information about games, news and more
---