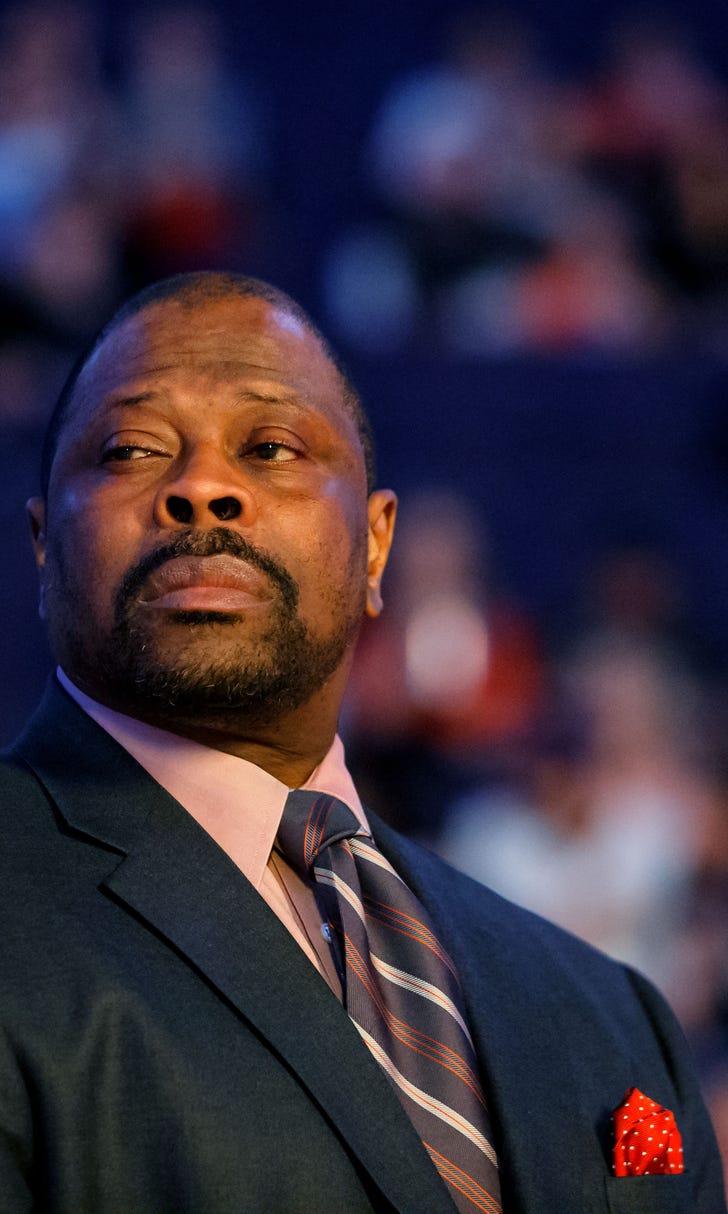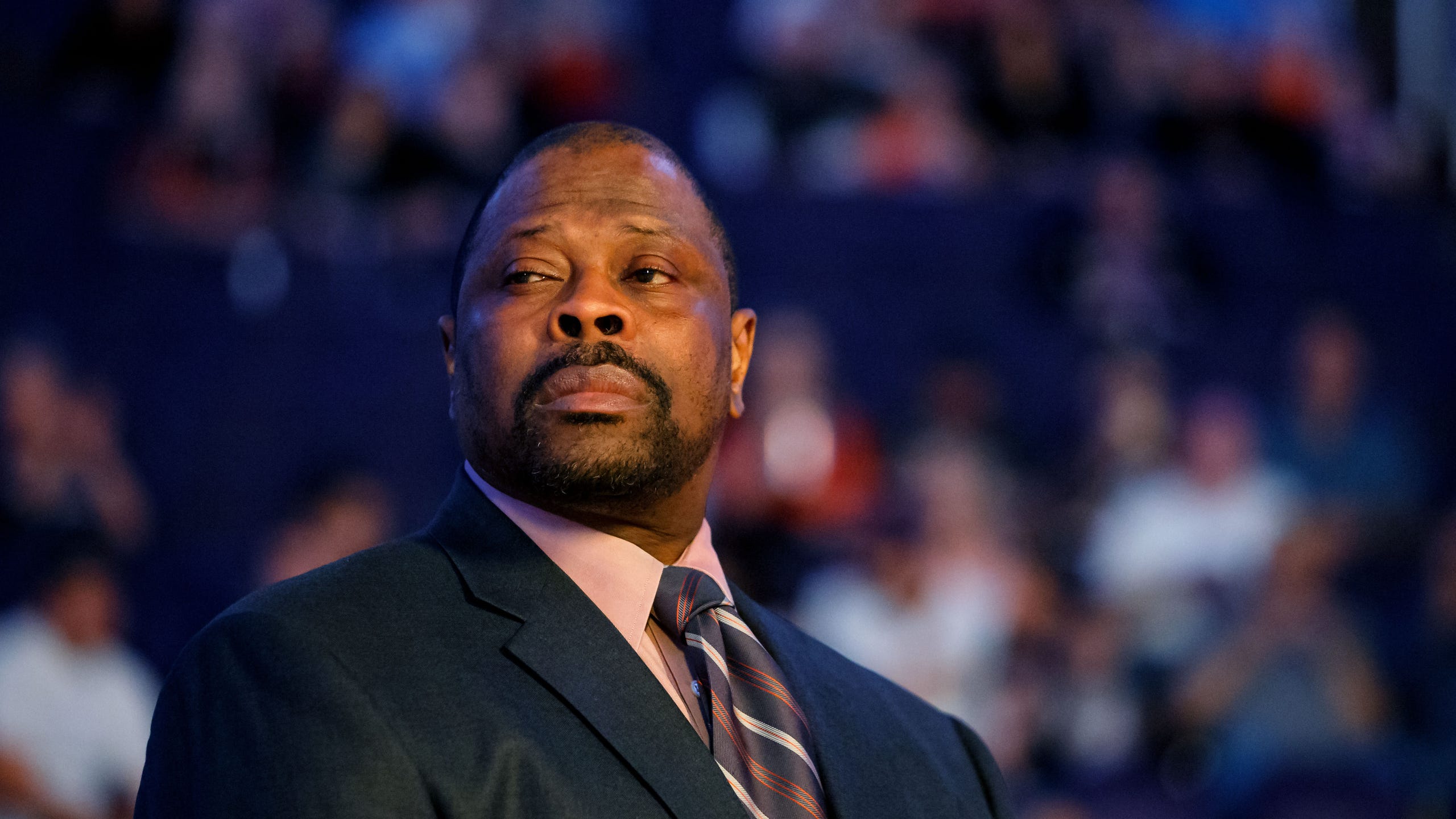 New York Knicks: Top 10 NBA Draft picks in franchise history
BY Fansided and Ed Easton Jr./FanSided via Hoops Habit • June 30, 2017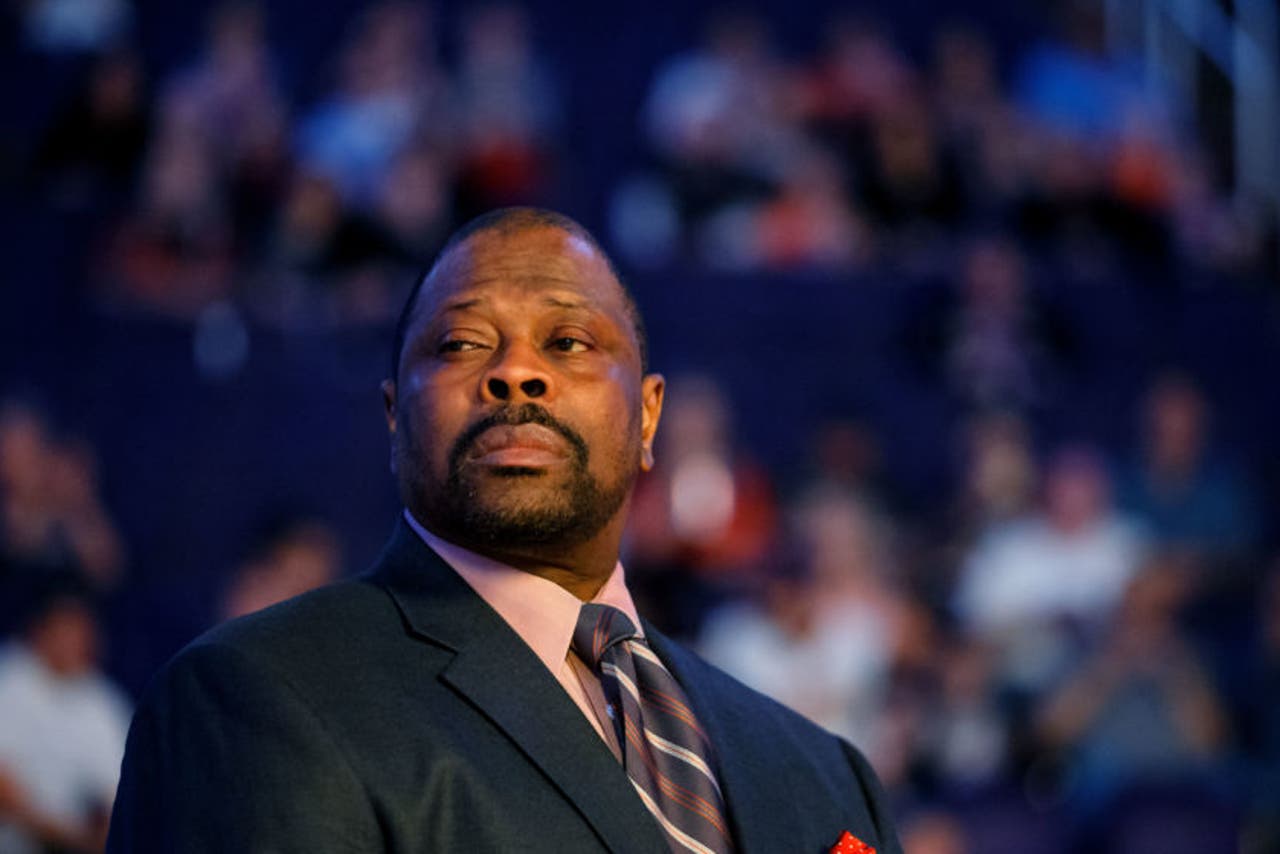 Mar 2, 2017; Phoenix, AZ, USA; Charlotte Hornets associate head coach Patrick Ewing against the Phoenix Suns at Talking Stick Resort Arena. Mandatory Credit: Mark J. Rebilas-USA TODAY Sports
The New York Knicks have had plenty of luck in their team's history regarding NBA Draft picks. Here are the franchise's 10 best picks of all time.
The New York Knicks are one of the more iconic and profitable franchises in sports history, recently valued in Forbes magazine at $3.3 billion. Along with the profitable success has brought plenty of criticism and poor play that would value them much lower fundamentally.
The upcoming 2017 NBA Draft will provide the Knicks a opportunity to turn things around with another much-needed young star. The possible departure of perennial All-Star Carmelo Anthony will influence the team's strategy moving forward.
All the draft talk regarding this year's young talent brings back pleasant memories of when the Knicks actually made great selections. It's always important to recognize the past to hopefully build positive karma heading into the future and in New York's case, all levels of luck are welcomed.
With that in mind, here are the top 10 Knicks draft picks that have either made big strides with the franchise or led them to championship glory in the 1970s.
Honorable mentions:  Bill Cartwright (1979),  Gerald Wilkins (1985), Iman Shumpert (2011)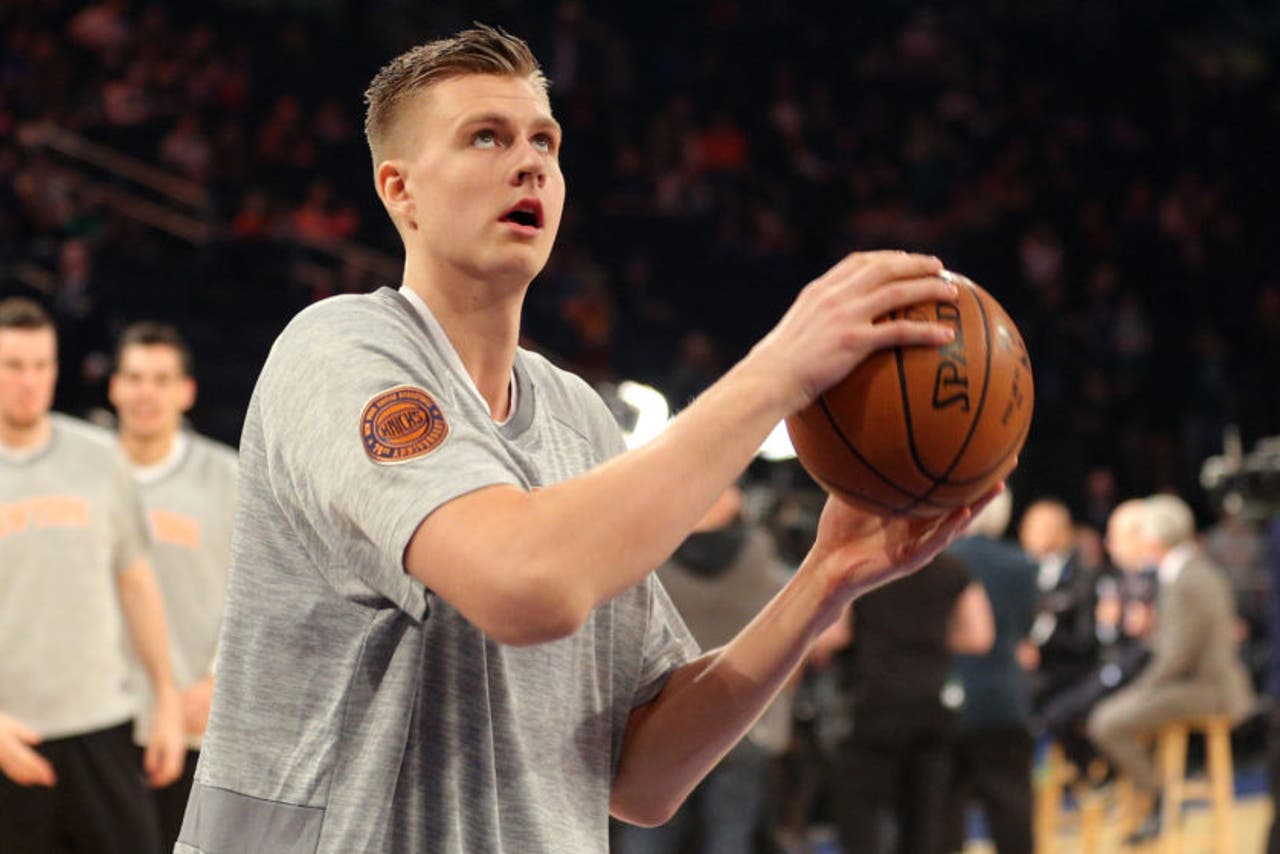 Apr 2, 2017; New York, NY, USA; New York Knicks power forward Kristaps Porzingis (6) warms up prior to the game against the Boston Celtics at Madison Square Garden. Mandatory Credit: Brad Penner-USA TODAY Sports
10. Kristaps Porzingis (PF) – No. 4 pick in 2015 NBA Draft
Career stats (with the Knicks):  138 GP, 16.1 PPG, 7.3 RPG, 1.4 APG, 0.7 STL, 1.9 BLK, 1.7 TOV, 43.6 FG%, 34.6 3P%, 81.1 FT%
I know it's extremely early in his career, but it's only right that the list starts off with two-year sensation Kristaps Porzingis. The Latvian big man was heavily booed when drafted fourth overall by the Knicks in 2015 as the fans had never heard of him.
That all changed after an impressive rookie season, taking the league by storm with his shooting touch and amazing agility at 7'3″. He finished second in Rookie of the Year voting in 2015-16 but earned All-NBA Rookie first team honors for his efforts.
Porzingis followed up his rookie campaign with a modest second season battling injuries and distractions from the team front office. He captured the Skills Challenge title at NBA All-Star weekend back in February while representing the Knicks for the second consecutive season in the Rising Stars game.
The only problem moving forward for Porzingis is his current rocky relationship with team management. This pick could eventually go from a positive to another disaster if team president Phil Jackson can't keep the "unicorn" happy.
9. Charlie Ward (PG) – No. 26 pick in 1994 NBA Draft
Career stats (with the Knicks):  580 GP, 6.5 PPG, 2.7 RPG, 4.2 APG, 1.3 STL, 0.2 BLK, 1.7 TOV, 41.3 FG%, 36.6 3P%, 77.0 FT%
The name Charlie Ward is always going to be held in high regard at Florida State for college football, but it should be respected in many ways in the Big Apple. Ward was a surprise first round pick by the Knicks in 1994 after just winning the Heisman trophy in football, so many critics did not expect much. It wasn't until the 1995-96 season he started to see more playing time, eventually becoming the team's starting point guard in 1997 orchestrating Knicks teams constantly in playoff contention.
Ward spent 10 years as a member of the Knicks, splitting most of his minutes with other point guards such as Derrick Harper and Chris Childs. He currently ranks in the team's top-five in three point field goals made (598) and in the top 10 all-time in steals (744) and assists (2,451).
The overlooked guard will always be remembered for his consistency and hounding defense on the league's top point guards. He should also be the sneakiest win in a trivia contest of who started at point guard during the Knicks' 1999 NBA Finals run?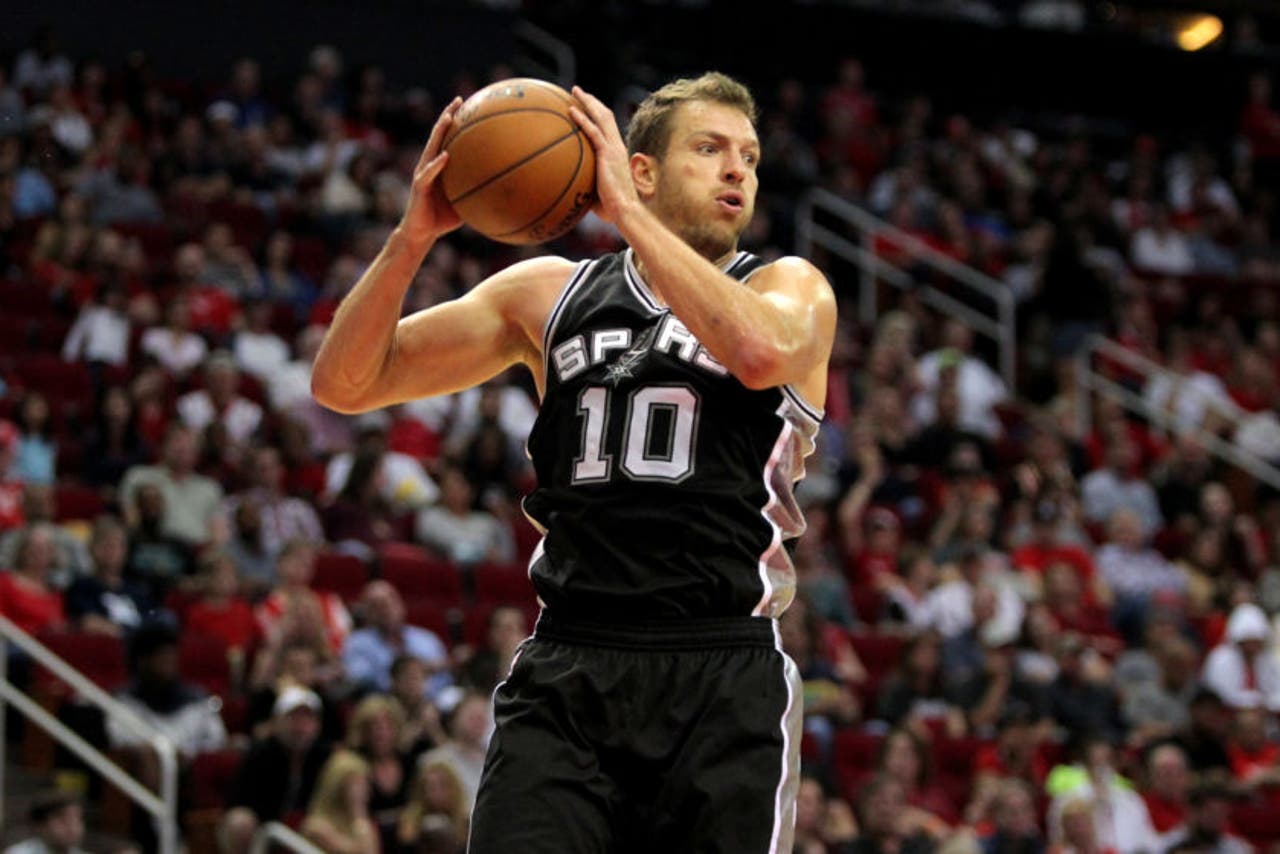 Nov 12, 2016; Houston, TX, USA; San Antonio Spurs forward David Lee (10) pulls down a rebound against the Houston Rockets during the third quarter at Toyota Center. Mandatory Credit: Erik Williams-USA TODAY Sports
8. David Lee (PF) – No. 30 pick in 2005 NBA Draft
Career stats (with the Knicks):  368 GP, 13.0 PPG, 9.6 RPG, 1.9 APG, 0.8 STL, 0.4 BLK, 1.6 TOV, 55.7 FG%, 77.4 FT%
Before he took the court as a member of this year's San Antonio Spurs or hoisted a NBA championship with the Golden State Warriors, David Lee was a top young player for the Knicks.
The southpaw out of Florida put up big numbers for a struggling Knicks franchise in the mid-2000s, leading the squad in rebounds and points on many nights. During the 2008-09 season, Lee became only the 11th player in team history to garner 10 consecutive double-doubles.
Lee's monster 2009-10 season led to his selection as a replacement for Allen Iverson in that year's All-Star game. In a late regular season game of that year, Lee put together a 37-point, 20-rebound, 10-assist game, marking the first time that's happened since Kareem Abdul-Jabbar in 1976.
Lee would leave New York the following season and become a key piece for the Warriors. He may only be a role player in the league now but still goes down in history as a great Knicks draft pick.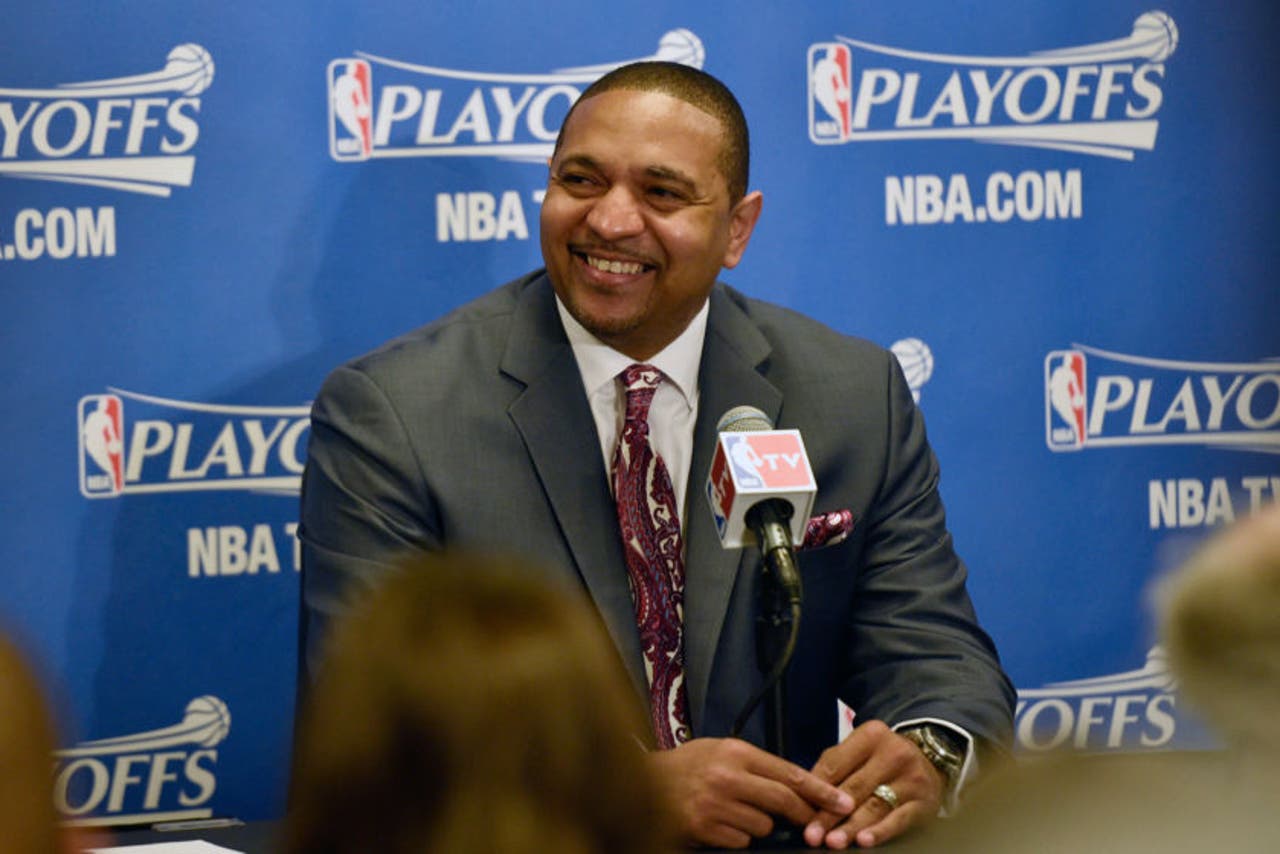 Apr 29, 2014; Los Angeles, CA, USA; Golden State Warriors head coach Mark Jackson during a press conference prior to the game between the Golden State Warriors and Los Angeles Clippers in game five of the first round of the 2014 NBA Playoffs at Staples Center. Mandatory Credit: Kelvin Kuo-USA TODAY Sports
7. Mark Jackson (PG) – No. 18 pick in 1987 NBA Draft
Career stats (with the Knicks):  500 GP, 11.1 PPG, 4.0 RPG, 8.0 APG, 1.4 STL, 0.1 BLK, 2.5 TOV, 45.6 FG%, 31.9 3P%, 74.3 FT%
Mark Jackson is showcased every week as one of the top voices in the NBA for ESPN/ABC, but he's best known for his tenure with his hometown team.
M-Jax exploded onto the NBA scene with authority in 1987, putting up big numbers alongside Patrick Ewing and eventually earning Rookie of the Year honors. Jackson is the only non-lottery pick to have won the award since the introduction of the system in 1985.
The Brooklyn native excelled early in his career under then head coach Rick Pitino, leading to his only career All-Star selection in 1989. The tide turned for Jackson following Pitino's exit as he couldn't jell with eventual Knicks coach Pat Riley, whose style at the time didn't fit Jackson's skill set. This led to Jackson being traded and bad blood with the franchise that showed after the former St. John's star battled against his former team as a member of the Indiana Pacers in the 1990s.
Jackson would return to New York later in his career and is still a favorite among fans whenever he's at Madison Square Garden calling a game.
6. Micheal Ray Richardson (PG) – No. 4 pick in 1978 NBA Draft
Career stats (with the Knicks):  315 GP, 14.2 PPG, 6.0 RPG, 7.1 APG, 2.6 STL, 0.4 BLK, 3.5 TOV, 46.0 FG%, 22.0 3P%, 65.8 FT%
The story of Micheal Ray Richardson is constantly described as a "What if?" example of how a promising NBA career can be cut short due to off-the-court problems. Richardson was a stats machine for New York in the 1980s. He became the third player in league history to lead in both assists (10.1) and steals per game (3.2), setting team records in each category.
Richardson made three straight All-Star appearances from 1980-82 as a member of the Knicks and ranks third on the franchise's triple-doubles list with 18. His career took a turn for the worse due to problems with drugs, eventually leading to being banned for life by then NBA commissioner David Stern in 1986.
His NBA career may have been cut short but he still remains an icon among Knicks fans, especially for his amazing Christmas Day performance in 1980 against the Boston Celtics. Others may never forget his infamous quote to reporters as the team struggled to last place in the Atlantic Division in 1981.
5. Dick McGuire (PG) – No. 7 pick in 1949 NBA Draft
Career stats (with the Knicks):  530 GP, 8.0 PPG, 4.2 RPG, 5.6 APG, 38.0 FG%, 63.2 FT%
Known as one of the top guards of the 1950s, Dick McGuire was the main attraction for the Knicks during his eith seasons in New York.
He made the All-Star team five times with the Knicks, even leading the league in assists during his 1949 rookie season with 386 total dimes.
McGuire will forever be known as one of the original stars of the early NBA and his jersey hangs proudly in the rafters of Madison Square Garden as a reminder. McGuire proved to be the ultimate team player, orchestrating the early Knicks teams and inspiring many future point guards.
After his passing, former Knicks president Donnie Walsh shared his thoughts on McGuire, who spent 53 seasons as a member of the franchise, in a statement.
"Whether as player, coach, scout or consultant, Dick loyally served the New York Knicks organization."
McGuire continued working for the Knicks as a senior consultant until his death in 2010. He continues to be honored yearly with an award in his name. The annual Dick McGuire Knickerbocker Legacy Award for a franchise member's — not necessarily current players — contributions to the organization.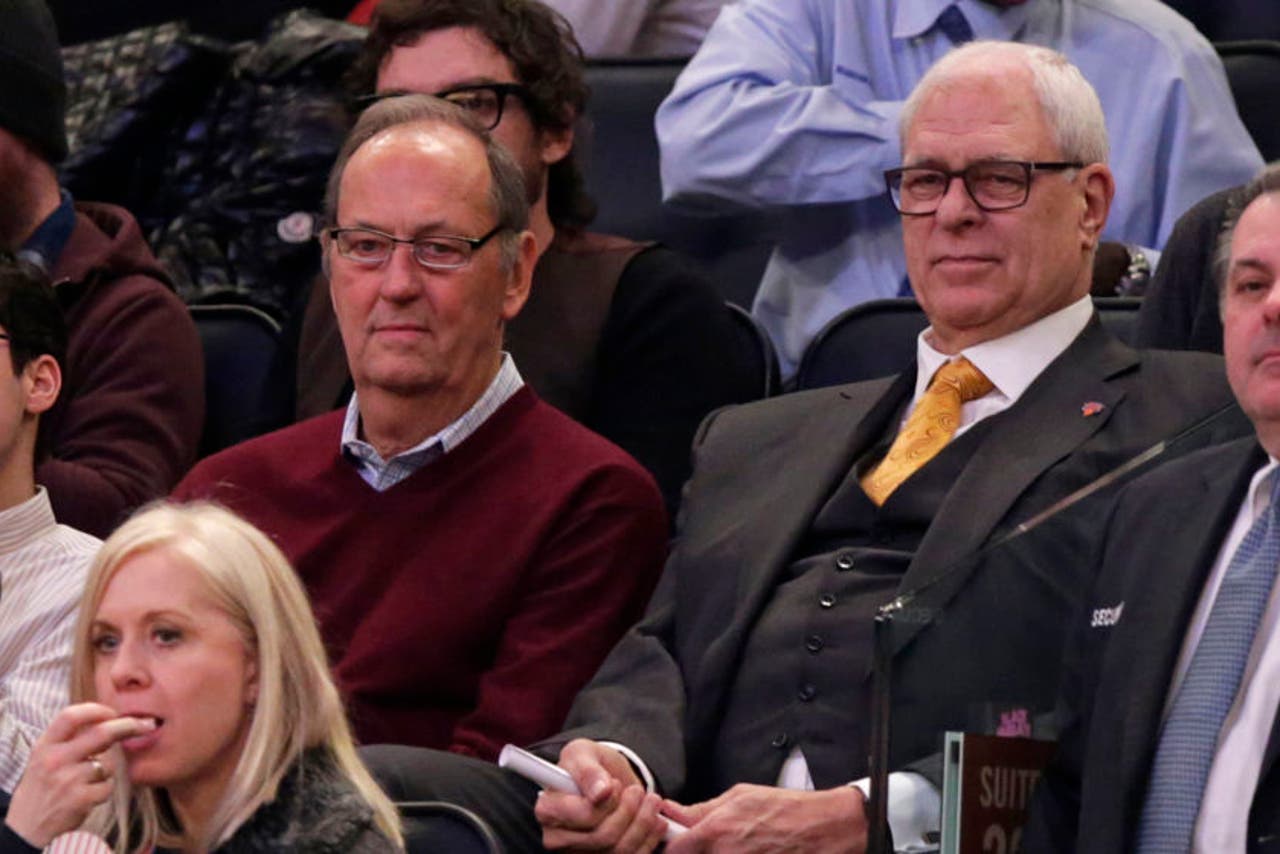 Mandatory Credit: Adam Hunger-USA TODAY Sports
4. Bill Bradley (SF) — Territorial pick in 1965 NBA Draft
Career stats (with the Knicks):  742 GP, 12.4 PPG, 3.2 RPG, 3.4 APG, 0.7 STL, 0.2 BLK, 44.8 FG%, 84.0 FT%
The Princeton graduate was a territorial selection of the New York Knicks back in 1965 and served as a key member of the team's only two NBA championships.
During his 10 years in the league, all with New York, Bradley made one All-Star team in 1973 while averaging 12.3 points per game his entire career.
Bradley's superior intellect on and off the court made him a fan favorite as he would transcend from his playing career to a life in politics. Bradley served as a United States senator representing New Jersey from 1979-97.
"Dollar Bill," as he was affectionately nicknamed, released a book titled "Life on the Run" back in 1995 detailing 20 days in a pro basketball season that gave unique insight to the life of the infamous 1970s Knicks.
The Hall-of-Famer can be seen on occasion taking in a Knicks game today in support of former teammate and current Knicks team president Phil Jackson. His No. 24 jersey hangs in the rafters to this day at Madison Square Garden.
3. Willis Reed (C) – No. 8 pick in 1964 NBA Draft
Career stats (with the Knicks):  650 GP, 18.7 PPG, 12.9 RPG, 1.8 APG, 0.6 STL, 1.1 BLK, 47.6 FG%, 74.7 FT%
The New York Knicks' captain during the two NBA championship runs was Grambling State alum Willis Reed. The seven-time NBA All-Star played his entire 12-year career for the Knicks, even serving as head coach in 1977. Reed's amazing poise and leadership as a young player helped him to win the 1965 Rookie of the Year award, setting the stage for bigger moments to come as a member of the Knicks.
The spring of 1970 will always be a cherished time for Knicks fans as the team, led by Willis' heroics playing injured in Game 7 of the NBA Finals ,defeated the Los Angeles Lakers in front of a sold out Madison Square Garden crowd.
It continues to be labeled as one of the most iconic moments in sports as fans watched in joy as a hobbled Reed emerge from the locker room moments before the game started.
Adding the championship in 1973 helped to cement Reed's legacy and earned his rightful spot in the banners among the franchise's best. In an interview with the NY Daily News back in 2010, Reed discussed the difference between the two championships in fans minds.
"I thought when we won in '70, I was hoping we could win again, Then we got lucky enough to win again in '73, which nobody remembers. Most Knick fans probably don't remember that the Knicks won in '73."
It must feel pretty good to have your second championship victory overshadowed by your first title run.
2. Walt "Clyde" Frazier (PG) – No. 5 pick in 1967 NBA Draft
Career stats (with the Knicks):  759 GP, 19.3 PPG, 6.1 RPG, 6.3 APG, 2.0 STL, 0.2 BLK, 49.2 FG%, 78.3 FT%
Before he was talking about "swishin and dishin" on the Knicks' local television commentary team, Walt Frazier was doing that and more on the court. "Clyde" was the definition of cool in the 1970s as the not only the point guard of the two-time champion Knicks, but an icon fashion-wise. His play and flair for the game led to memorable moments on the court, but none were bigger than his performance during Game 7 of the 1970 NBA Finals.
Frazier posted a game-high 36 points, 19 assists and seven rebounds in the championship-clinching victory over Jerry West, Wilt Chamberlin and the mighty Los Angeles Lakers.
Frazier would go on to be selected to seven straight NBA All-Star teams and NBA All-Defensive First Teams. Another iconic moment from Clyde was his hip style, leading him to becoming the first player to endorse a sneaker, according to his 2011 interview with Vanity Fair.
"I was the first guy to endorse a sneaker. At that time, they were giving guys the shoes but they weren't paying them to wear them. So Puma came to me, and I think my first deal was $5,000—all the shoes I could wear.

"And then right after that, we won the championship, so they came out with the suede versions. The most popular one was the blue suede with the white stripe. That's when they really took off. We didn't even need the rest of the country, we sold so many shoes in the tri-state area. Those shoes personified 'cool.'"
At the time of his retirement, Frazier held Knicks franchise records for most games, minutes played, field goals attempted, field goals made, free throws attempted, free throws made, assists and points.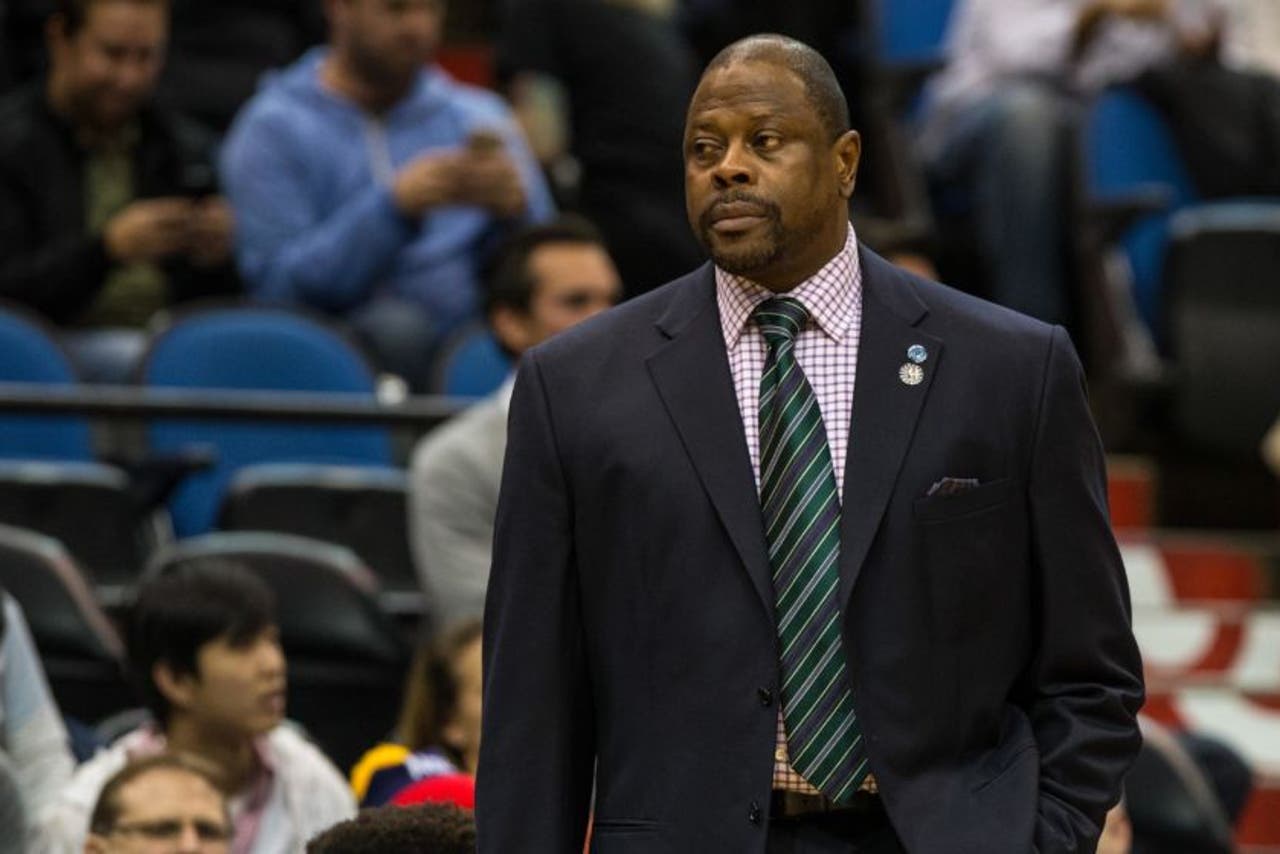 Nov 10, 2015; Minneapolis, MN, USA; Charlotte Hornets assistant coach Patrick Ewing against the Minnesota Timberwolves at Target Center. The Hornets defeated the Timberwolves 104-95. Mandatory Credit: Brace Hemmelgarn-USA TODAY Sports
1. Patrick Ewing (C) — No. 1 overall pick in 1985 NBA Draft
Career stats (with the Knicks):  1039 GP, 22.8 PPG, 10.4 RPG, 2.0 APG, 1.0 STL, 3.2 BLK, 3.2 TOV, 50.8 FG%, 15.6 3P%, 74.2 FT%
The new head coach for the Georgetown Hoyas is also without much dispute the top draft pick in Knicks franchise history. Putting aside all the conspiracy talk regarding the "frozen envelope" during the 1985 NBA Draft Lottery, Ewing was just what the franchise needed to become a contender.
Ewing would go on to win Rookie of the Year, garner 11 NBA All-Star selections and lead the Knicks to two Eastern Conference championships.
The 1993-94 season was such an iconic year for many Knicks fans, as Ewing was able to dominate throughout the season and finally defeat the Chicago Bulls (who were without Michael Jordan, but still) in the playoffs.
The team came up short in the 1994 NBA Finals, losing a thrilling seven-game series against Hakeem Olajuwon and the Houston Rockets, probably Ewing's best shot a title.
The final year of Ewing's Knicks career was injury-plagued and dominated by management criticism that he was too old to play at a fast pace.
The frustration led to his trade to the Seattle SuperSonics, abruptly ending his career with the franchise. The decision still haunts Ewing, as he shared last year during an interview with The Vertical.
"In looking back at it, I should've stayed. But after 15 years of hearing all the same things. 'The team is better off without him,' or hear rumbles in the locker room from your teammates that, 'We're better off without him,' you know, you just get sick and tired of it. And I think that was what happened. You hear all the rumblings back then that we need to run, play faster. We need to run, do this, do that. They're better off without him. So I'm like, you know what? Just let me go. Go be better off without me.

"I decided enough was enough and I asked for a trade. After, what's this now? What? 13, 14 years later? And I wish I hadn't have done it, I should've ended my career there. The whole experience was great. It was a great experience, a great run. I love the people in New York. They showed that they love me. It was disappointing that I didn't finish it there."
Patrick Ewing is the Knicks' all-time leader in career points, rebounds, blocks, steals, and games played, firmly securing his spot atop this list.
More from Hoops Habit
This article originally appeared on
---
---