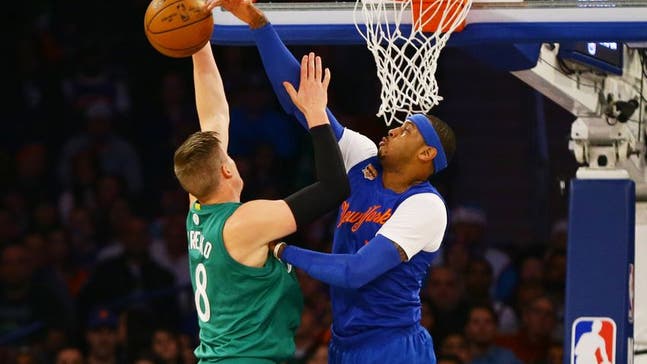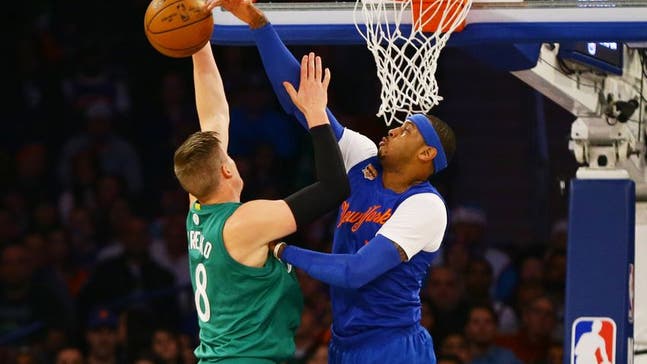 New York Knicks: Nothing Matters More Than Defense
Updated
Mar. 4, 2020 12:13 p.m. ET

Fansided, Maxwell Ogden/FanSided via Daily Knicks
The New York Knicks are working to fix flaws and build something special. Nothing will matter more to long-term success than defense.
---
Love or hate the teams he coached, Chuck Daly was onto something when he said defense wins championships. Not every team needs to play like the Bad Boys of the 1980s, but the New York Knicks realize how true Daly's famous adage is.
30 games into the 2016-17 NBA regular season, the Knicks are realizing just how important it is to improve on defense.
New York is two games above .500 at 16-14, but it's achieved that record in spite of its defense. Those issues were to much to overcome on Christmas Day, however, when the Knicks suffered a 119-114 loss to the Boston Celtics on national television.
According to Marc Berman of The New York Post, head coach Jeff Hornacek singled out the Knicks' poor defense as the reason for their struggles.
"The kick-out to the 3 was the killer,'' Knicks coach Jeff Hornacek lamented. "Defensively we weren't great tonight."
Per Ian Begley of ESPN New York, starting point guard Derrick Rose echoed the sentiment.
"It was all defense, the way I look at it," Rose said shortly after New York's late comeback fell short. "We didn't communicate well."
Accountability is the first step towards improvement.
The Knicks are currently No. 25 in the NBA with an average of 107.9 points allowed per game. New York is also No. 25 in the Association with an average of 108.0 points allowed per 100 possessions.
The defense has regressed over time. The Knicks are allowing an average of 110.1 points per game on a slash line of .445/.347/.781 during the month of December.
By comparison, New York allowed 106.0 points per game on a slash line of .453/.346/.759 during the month of November.
Given the nature of the Knicks' struggles on defense, it's encouraging that they're still two games above .500. The success may not be sustainable with this level of defensive inefficiency, however, which is why the need to improve is so pressing.
New York has a chance to make a statement on its upcoming three-game road trip, during which it will face the Atlanta Hawks, New Orleans Pelicans, and Houston Rockets.
Atlanta and New Orleans rank in the bottom 10 in points per 100 possessions, while Houston is currently No. 3.
More from Daily Knicks
This article originally appeared on
---
---