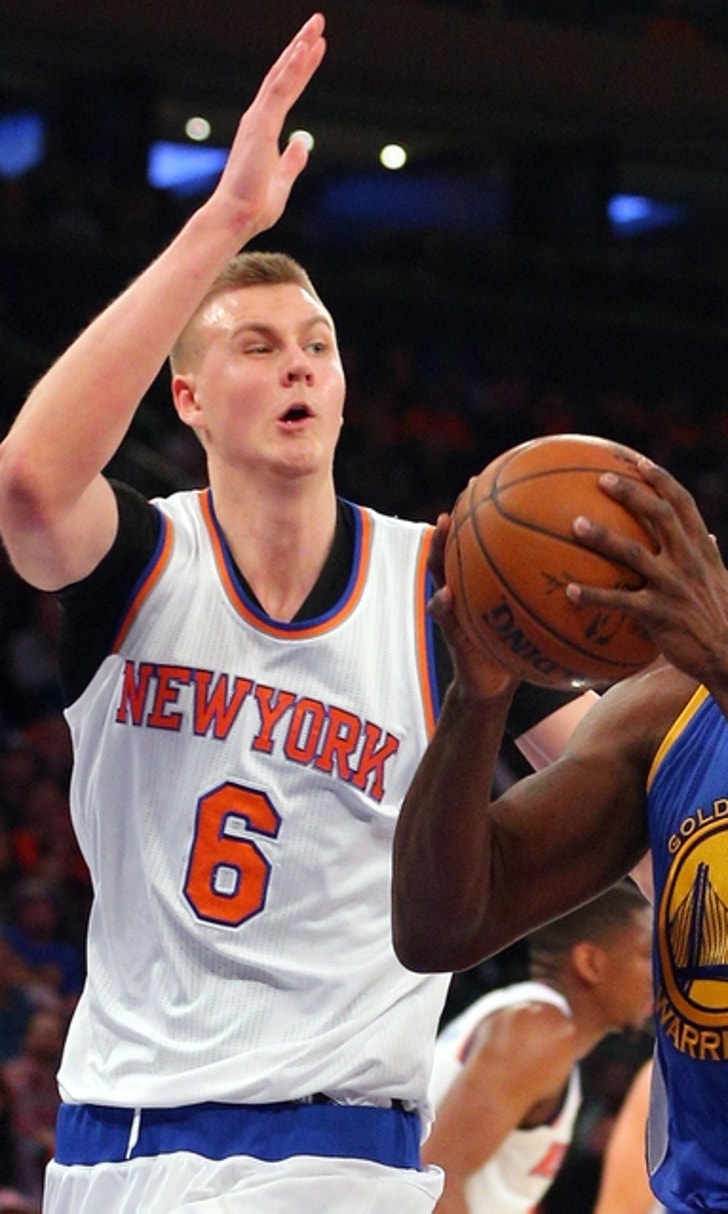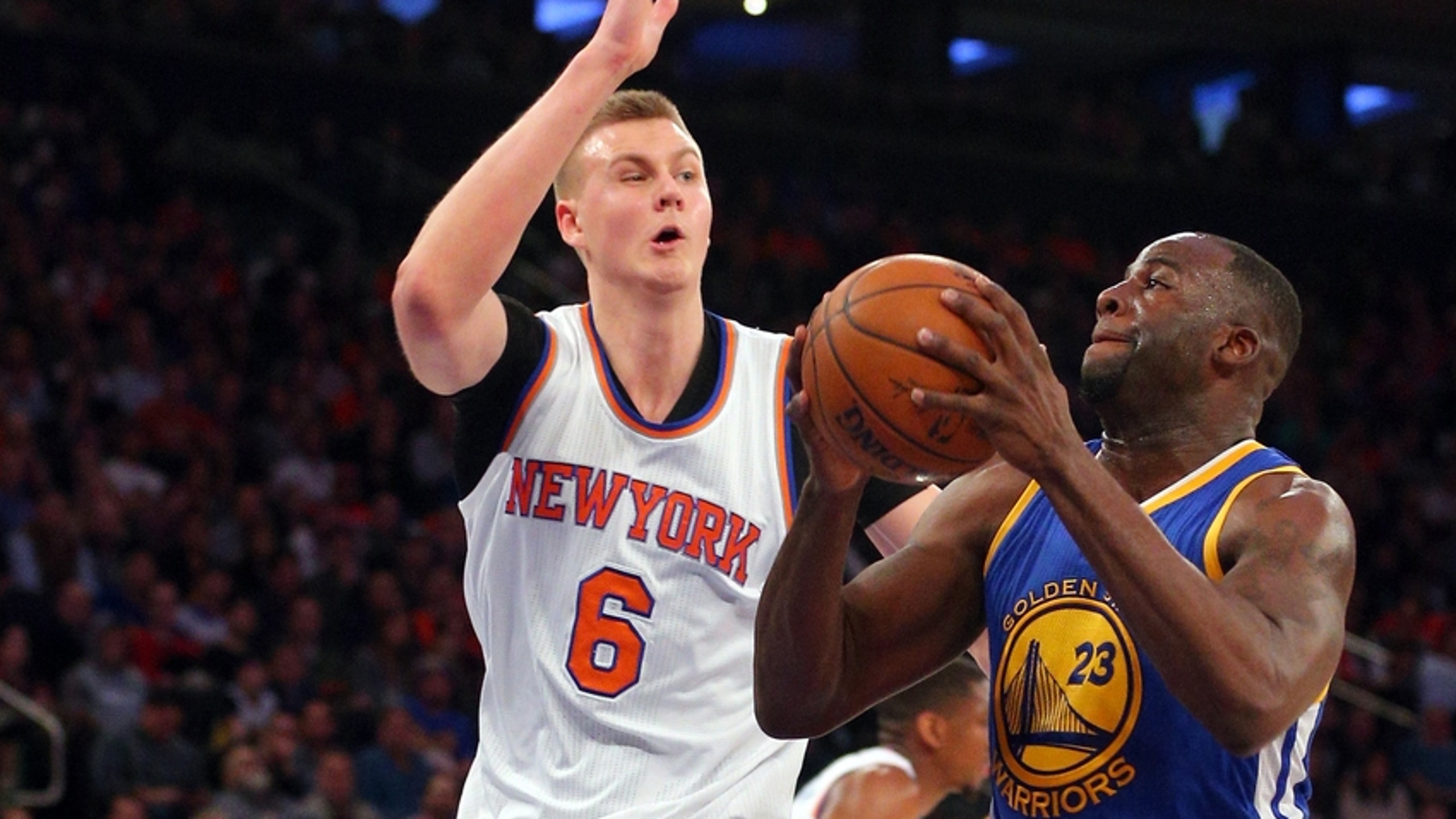 New York Knicks: Kristaps Porzingis Excited To Face Draymond Green
BY Fansided and Maxwell Ogden/FanSided via Daily Knicks • December 15, 2016
The New York Knicks will face the Golden State Warriors on Thursday, December 15. Kristaps Porzingis is excited for a rematch with Draymond Green.
---
From an outsider's perspective, what makes Kristaps Porzingis so intriguing is his combination of size, skill, and athleticism. The New York Knicks star has an uncanny ability to create off the bounce, block shots without leaving his feet, and knock down 3-point field goals in an effortless manner.
What's endeared Porzingis to Knicks fans, however, is his infectious desire to take on the most difficult of challenges and create new limits.
In an ideal world, that's something that every human being and NBA player does on a daily basis. In a realistic world, however, Porzingis is one of the rare exceptions to the rule in an era where an emphasis on efficiency has bred a pursuit of the easiest route possible.
According to Marc Berman of The New York Post, the latest challenge that Porzingis is embracing is that of going up against one of the best defensive players in the NBA.
"Both games he played really well defensively against me,'' Porzingis said. "So he's one of the top defenders in the league. It's going to be a challenge … but I'm really looking forward to it."
Porzingis continues to prove that he will not back down from a challenge.
Draymond Green has been named to the All-Defensive First Team in each of the past two seasons. Thus, while he's undoubtedly one of the most versatile offensive players in the NBA, it's his defensive versatility that truly makes him special.
Green competes on every play and is one of the few players whom one can accurately label as capable of defending all five positions.
Green may not be the tallest player in the NBA, but he knows how to get under his opponents' skin. More importantly, he's a fundamentally sound defender who knows how to play angles and position his body in accordance to the size of his opponent.
Porzingis learned that the hard way in 2016-17, when he averaged 8.0 points in 23.0 minutes on a slash line of .211/.500/.750 in two meetings with Green and the Warriors.
Thursday, December 15 will provide Porzingis with a shot at redemption.
More from Daily Knicks
This article originally appeared on
---
---