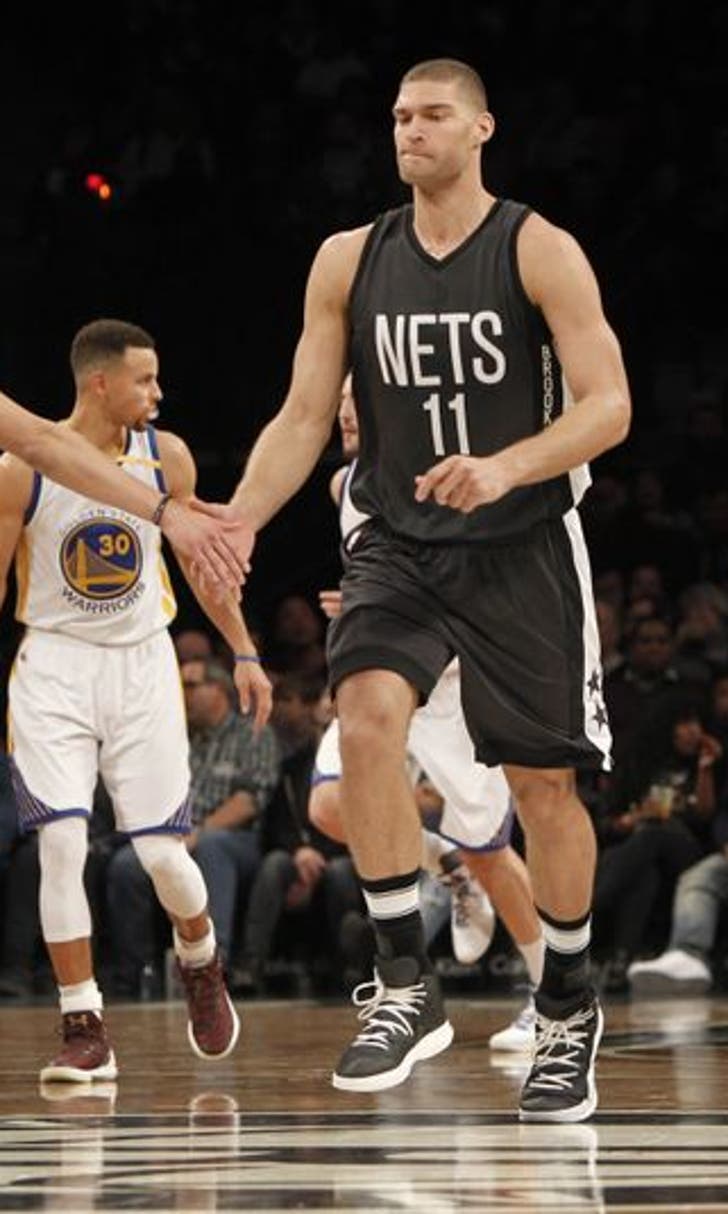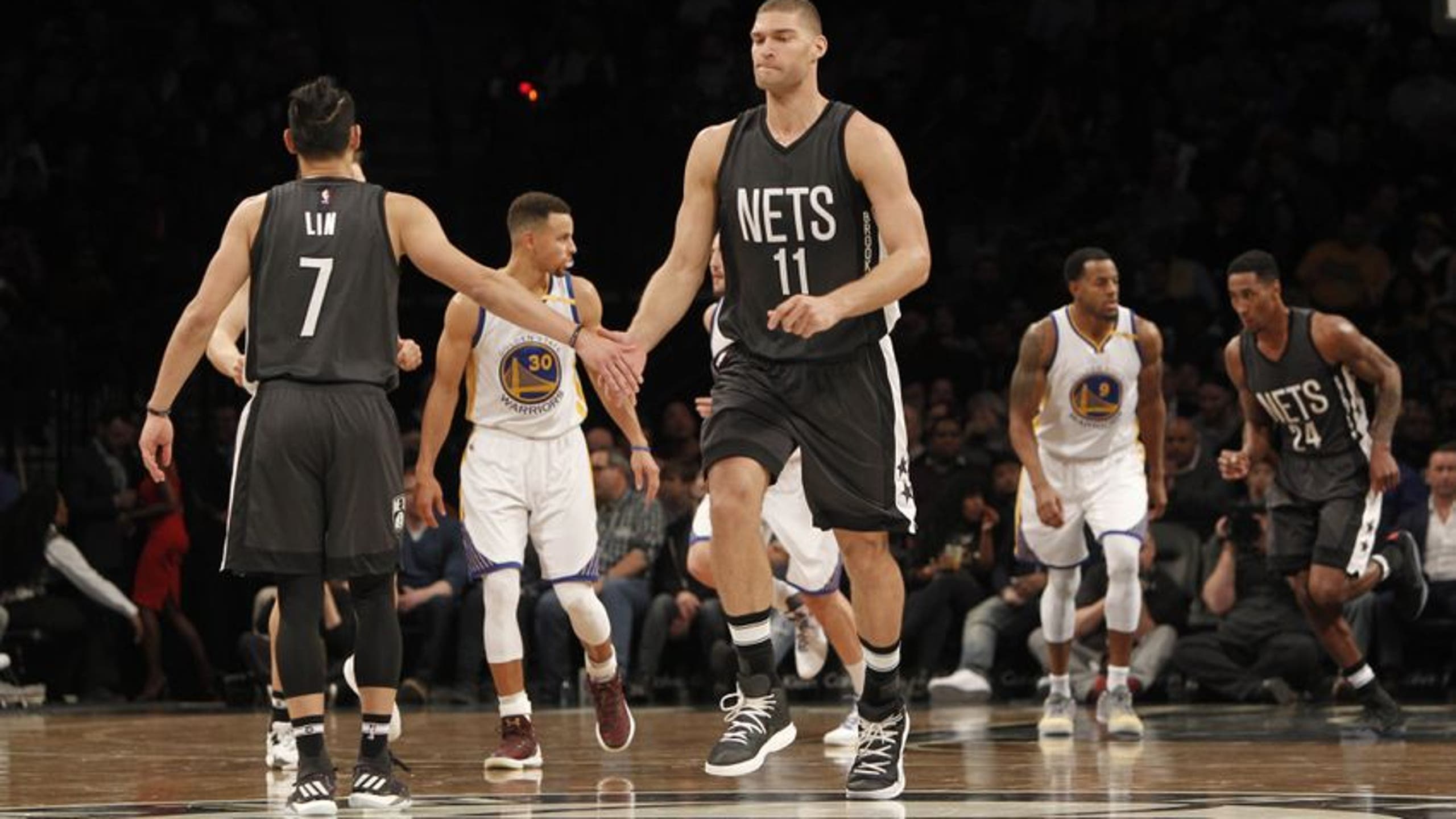 Nets Spread Holiday Cheer in Brooklyn By Giving Back
BY Fansided and Sandy Mui/FanSided via Nothin' But Nets • December 24, 2016
Christmas is fast approaching, and the Brooklyn Nets have taken part in numerous community events to give back in this holiday season.
The Brooklyn Nets are always giving back, and they continued doing so this holiday season.
Want your voice heard? Join the Nothin' But Nets team!
And what better way to give back than by going directly across the street from the Barclays Center to the Atlantic Terminal or Modell's? It wouldn't be Downtown Brooklyn/Prospect Heights without the Barclays Center, Atlantic Mall/Terminal, and Modell's.
On the Nets Annual Day of Giving, players surprised kids from Children of Promise with Christmas gifts and a visit from Santa at Atlantic Terminal.
"It's great whenever we as a team or players get to go back in the community and really get to know them face to face… meet the kids, meet the families that make up Brooklyn," said Brook Lopez.
"It's about just love and happiness at the end of the day," said Rondae Hollis-Jefferson.
The Nets have grown into a tight-knit community of their own, and players have often expressed positive sentiments about each other. "You know, your teammates pretty much are your family," said Lopez. "I certainly feel that way with my teammates." Aw, how sweet, Brook.
Other Nets have taken part in events around the community. Chris McCullough has his own foundation and two days ago, he handed out toys at Montefiore Children's Hospital.
Isaiah Whitehead and Randy Foye had another fun expedition last week, taking kids on a shopping spree at Modell's.
"It never gets old because… it's always important to give back to the kids," said Foye. Foye has been in the NBA for 10 years, so he's pretty old, but at least the tradition of giving back isn't getting old for him.
More from Nothin' But Nets
Meanwhile, Whitehead, though only a rookie, has established himself as a positive role model on the Nets because of his roots as a Brooklynite. "My main objective is just to show [the kids] that I will never change," he said. "I'm from Coney Island. I feel like I should give back just to show them that I didn't forget about Coney Island. I never will."
Whitehead also noted the importance of actually being there with the kids to shop. "It's easy to just give them gift cards and say, 'hey, just go shopping,' but when I'm here with them, I'm actually helping them do it, [and] I think it's good," he said.
It's always great to see the players out and about in Brooklyn positively influencing the lives of young children. Let's just hope that the Nets can soon give back to fans in the form of wins.
---
---