National Basketball Association
National Basketball Association
Nets riding seven-game winning streak
Published
Jan. 15, 2013 12:00 a.m. ET

P.J. Carlesimo put his head in his hand, sighed and brushed back his hair, hardly looking like a guy with a 9-1 record.
''I'm really struggling,'' he started, adding that the Brooklyn Nets faced a ''major, major concern.''
It's a good one, though. They simply have so many guys playing well that it's tough for Carlesimo to get them all minutes.
Brook Lopez had 22 points and nine rebounds, Joe Johnson and Deron Williams each scored 21 points, and the Nets extended their season-high winning streak to seven games with a 113-106 victory over the Toronto Raptors on Tuesday night.
Andray Blatche added 14 points for the Nets, in the midst of their longest winning streak since running off 14 in a row late in the 2005-06 season. A .500 team when they fired Avery Johnson late last month, Brooklyn has won nine of 10 under its interim coach and pulled within 1 1/2 games of the New York Knicks for the Atlantic Division lead.
''We're just kind of feeding off each other, man. We're in a nice rhythm right now and hopefully we can keep it this way,'' Johnson said. ''It's a lot of fun to watch and I'm sure guys are having a great time in this locker room.''
The Nets, with the NBA's longest current winning streak, pulled away early in the fourth quarter for their sixth straight home victory.
Kyle Lowry scored 21 points for the Raptors, who have dropped two in a row but still have 10 wins in their last 15 games. Jose Calderon and Amir Johnson each finished with 15 for the Raptors, whose 14 turnovers led to 24 points.
''We just uncharacteristically lost it, turned the ball over and every time we did they scored on it,'' Raptors coach Dwane Casey said. ''I thought it was the difference in the game.''
Mirza Teletovic added 10 points off the Nets' bench, keying a second-quarter hot streak that snapped Brooklyn out of a sluggish start.
After allowing 13 points to Phoenix and 11 to Indiana in its last two fourth quarters, Brooklyn quickly pulled away at the start of the final period in this one.
Blatche had three baskets and MarShon Brooks the other two in a 10-2 burst to open the quarter, with both contributing to one of the Nets' prettiest plays of the season that capped it.
Teletovic blocked a shot to trigger a fast break, with Brooks and Williams exchanging passes as they rushed up the floor before Williams threw a pass behind his back to a trailing Blatche, who put it in for a 93-78 advantage with 8:03 to play.
''Our confidence is high right now, definitely as a group,'' Williams said, ''and when you're winning, when you're having fun, I think everybody picks their game up a little bit and feels like they have to if they want to join in, if they don't want to be left out.''
Lowry, who was expected to miss the second half after spraining his left ankle, brought the Raptors within eight, but seven straight points by the Nets reopened a 15-point advantage on Johnson's jumper with 3:52 to go, and a final flurry by Lowry, who scored 19 in the fourth, was not enough.
''I thought I was done, but we've got a great training staff. I didn't want to leave my teammates,'' Lowry said. ''I've been hurt a lot this year and I just wanted to get back out there with my teammates, and Coach trusted me that I said I was OK and he put me back in.''
The Nets improved to 15-0 against teams below .500 and are just two games back of Miami in the Eastern Conference standings.
It was tied at 27 after one, then Toronto built a 10-point lead as Brooklyn missed its first seven shots of the second quarter. The Nets ran off seven straight points, including Teletovic's first 3-pointer to get within 40-37.
The Raptors were still up by three before Teletovic made consecutive 3-pointers and a free throw, a seven-point run that gave the Nets a 52-48 lead with 24 seconds remaining in the half. It was 54-50 when the teams headed to the locker rooms.
The Nets opened some room when Williams, Johnson and Keith Bogans hit 3-pointers in an 11-3 spurt that gave them a nine-point lead in the third quarter, and they blew it open with a big run to start the fourth.
Notes: The Nets start a home-and-home series with the Hawks on Wednesday in Atlanta, where Joe Johnson was a perennial All-Star until being traded to the Nets last summer. The second game is in Brooklyn on Friday. ... The Raptors originally said Lowry would sit the remainder of the game after he was hurt, though he missed only the third quarter. Casey said Calderon had a hip pointer and Alan Anderson needed dental work, saying his team that's already missing Andrea Bargnani and rookie big man Jonas Valanciunas was ''walking wounded.'' ... The Nets are 3-0 against the Raptors this season.
---
---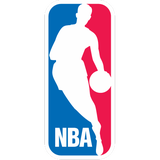 Get more from National Basketball Association
Follow your favorites to get information about games, news and more
---