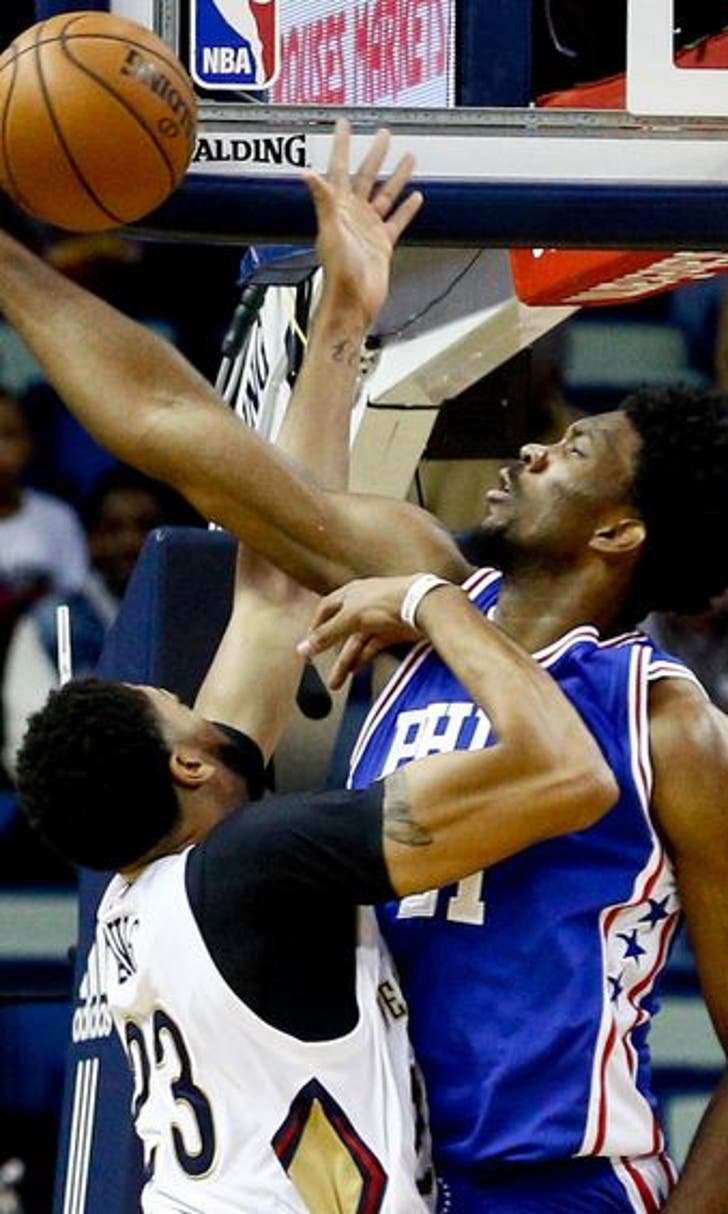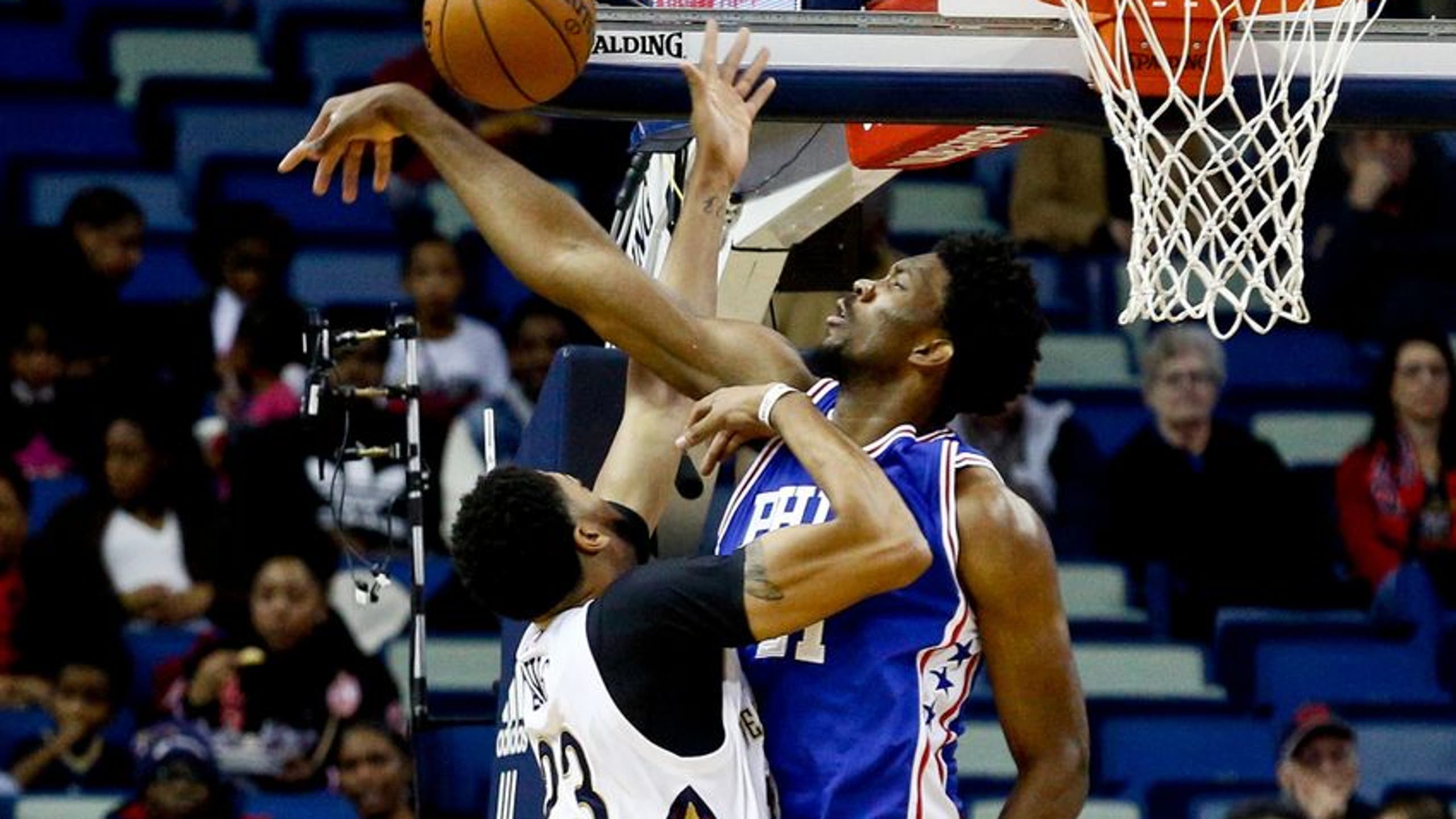 NBA Week 7 Rookie Report - Sabonis continues to merit top 10 consideration
BY Fansided and Tamberlyn Richardson/FanSided via Thunderous Intentions • December 18, 2016
The week 7 NBA Rookie Report is here with insight on the Oklahoma City Thunder rooks and their peers.
In week 7 of the season the Oklahoma City Thunder played 3 games featuring the Atlanta Hawks, Houston Rockets and Boston Celtics. OKC beat the flailing Hawks, lost a heart breaker versus the Rockets and gutted out an uneven match versus the  Celtics to garner a 2-1 record.
As for the rookies once again Alex Abrines toiled on the bench though he did see some time in the Sunday match versus the Celtics when Victor Oladipo went down early with an injury.
Week 7 did offer take-away lessons  for each of the rookies. Domantas Sabonis needs to work on rebounding and view film to help accelerate his defensive knowledge. As for Christon, it would serve him well to work on his shooting and observe film to gain further understanding of where his teammates want the ball. Finally, Abrines needs to regain the confidence in his perimeter shot that he so clearly had at season start.
Each week the Rookie Report will examine the OKC Thunder Rookies output by game, provide the  National pundits power ranking list as well as my list of top rooks.
With that, let's dive into the slide show starting with a review of how the OKC Thunder rookies preformed in week 7:
Dec 14, 2016; Salt Lake City, UT, USA; Oklahoma City Thunder guard Semaj Christon (6) dribbles the ball during the first half against the Utah Jazz at Vivint Smart Home Arena. Mandatory Credit: Russ Isabella-USA TODAY Sports
Domantas Sabonis:
Hawks: In 19:17 of playing time Sabonis had a relatively quiet outing.  That said, Domantas did manage to fill up several stat categories producing 4 points, 1 rebound, 2 assists, a steal, a block and was a positive +12 in differential. Games like this one showcase the potential in the youngster who has solid passing capabilities and his ability to continually get steals and blocks speaks to his high I.Q.
Rockets: With the end of the win streak this heart breaking late second loss was a tough pill to swallow. Sabonis had a better outing at the boards grabbing 3 rebounds (though it would be good to see this number range between 5 and 7). In addition Sabonis scored 3 points and added an assist.
Celtics: Playing 16:50 playing time Sabonis did something he rarely does – his rebounds exceeded his points! Sabonis scored 4 points, grabbed 5 rebounds (1 offensive), had an assist, a turnover and two blocks. In the very sloppy game, he was among the many registering a negative differential of minus -6. The youngster also missed both his 3-point attempts while shooting 2 of 6 from the field for 33%.
Semaj Christon:
Hawks: For the second consecutive game Christon dished out 5 assists. This development is certainly a welcome sign. I wonder if Christon senses the eminent return of Cameron Payne and is upping his game in the hopes his minutes would evaporate once Payne returns to the court. Additionally, Christon produced 2 points, 2 rebounds, steal and registered a +7. Uncharacteristically Christon had 2 turnovers.
Rockets: The Thunder sure could have used a similar output to Christon's last two games, but unfortunately his assist total regressed back to 1 in this outing. He also posted a rebound, a steal and missed all 3 of his shot attempts.
Celtics: Arguably one of the better games by Christon who has looked to be regressing of late.  Perhaps Christon senses the imminent return of Payne and wants to give Donovan reason to keep him around. With a lack of play-makers and ball movement it's a huge factor for the Oklahoma City Thunder. In 20:33 of playing time Christon was perfect from the field connecting on 3 shots including 1 three pointer. Yet he was only 50% from the free throw line.
Christon also dished out 2 assists and had 2 steals while posting a positive differential of plus +2. Most noteworthy is Christon is very protective of the ball, once again not coughing it up for any turnovers.
Alex Abrines:
As mentioned, the Oklahoma City Thunder guard-forward did not see action in the first two games. When Victor Oladipo got hurt in the Celtics game, it opened up the window for Abrines to finally get some time on the court.
Albeit his playing time of 5:12 resulted in zero's across the stat line save for 2 personal fouls. Yep, he didn't even attempt a shot. In fairness the ball movement on this night was non-existent. That said, Abrines does look tentative which likely speaks to his loss of playing time and subsequently his confidence.
In terms of their counterparts let's take a peek at which rookies had big weeks in week 7 action:
Nov 7, 2016; Philadelphia, PA, USA; Philadelphia 76ers center Joel Embiid (21) and forward Dario Saric (9) battle with Utah Jazz center Rudy Gobert (27) during the first quarter at Wells Fargo Center. Mandatory Credit: Eric Hartline-USA TODAY Sports
Pundits Power Rank the rookies:
NBA – Scott Howard Cooper:
NBA writer Scott Howard Cooper's Top 10 for week 7:
Cooper highlights Sabonis' shooting touch and perimeter scoring:
He probably needed to make a stand to stay on The Ladder – certainly to hold his spot at nine – and got one. Sabonis is shooting 49.0 percent the last 10 games, nudging him to 44.9 overall, fifth best in the class. He is also third from behind the arc while relying on the three more than any rookie power forward or center besides Saric. Sabonis is also eighth in rebounding, eighth in steals, eighth in minutes, eleventh in scoring and tied for fourth in blocks. Own land in or very close to the top 10 in that many categories keeps a spot in the rankings, however tenuous.
USA TODAY – Al Neuharth-Keush:
USA TODAY writer Al Neuharth-Keush provides a top 3 Rookie ranking:
1.  Joel Embiid – Sixers
2. Dario Saric – Sixers
3. Jamal Murray – Nuggets
CBS Sports – Ananth Pandian:
Ananth Pandian of CBS Sports provides his top 10 Rookie ranking for the week with Domantas Sabonis making the grade:  His top 10 for week 7 are:
Domantas Sabonis' scoring has dropped off in the Thunder's last five games yet his shooting has remained tops among all rookies. Shooting 44.9 percent, Sabonis is fifth overall among all rookies in shooting and his 42.4 percent shooting from three is third. Sabonis remains one of the better shooters on the Thunder and his 3.4 rebounding average is eighth among all rookies.
Next up I offer my two cents on the rookies with my top 10 list:
Dec 14, 2016; Philadelphia, PA, USA; Philadelphia 76ers center Joel Embiid (21) drives to the basket against Toronto Raptors forward Pascal Siakam (43) during the second half at Wells Fargo Center. The Toronto Raptors won 123.114. Mandatory Credit: Bill Streicher-USA TODAY Sports
Tamberlyn's top 10:
My top 10 for this week doesn't vary drastically from the pundits though there are some notable exceptions.  To wit, I give extra precedence to rookies who are contributing to currently seeded playoff squads like OKC Thunder's very own Domantas Sabonis. Likewise Malcom Brogdon places higher partially due to that fact as do Andrew Harrison and Pascal Siakam.
Rookies who place in several categories or demonstrate consistency also get a nudge. With that, here's my top 10 for week 7:
First – Joel Embiid: Okay so I'm falling in line with the consensus selecting Embiid as my top rookie. That said, let me throw caution to the wind and note Embiid has show a few signs of fatigue of late. His numbers have fallen off a little and perhaps not playing competitive ball for over 2 seasons has taken a bit of a toll.
Ranks: first in points (18.2) rebounds (7.6) and blocks (2.5). Additionally he is second in three point field goal percent and third in overall field goal percentage.
Second – Dario Saric: From early in the season my cohort Tony Heim and I have been keen on Saric. He stumbled a bit out of the block, but his recent uptick in shooting and overall performance is showing why we were so high on him. If that doesn't convince you check out the video below for how he put Celtics Jonas Jerebko on skates this week.
Saric ranks second Saric is second in points (10.2) and rebounds (6.0). More impressively he's shooting close to 40% from the field (39.6%) and from deep (39.3%). Also notably Saric ranks fourth in three point field goal percent and minutes.
Third – Malcolm Brogon: As much as I'm keen on my Canadian Jamal Murray the Bucks Brogdon just can't be ignored. I  ask you, is it a coincidence Brogdon's uptick in production and obvious growth coinciding with Milwaukee's improved play? Umm, no I think it's directly related.
Brogdon ranks in a number of categories – first in three point field goal percent, fourth in assists, fifth in steals, sixth in field goal percent and tenth in minutes. At this stage he's become the most consistent rookie on the board.
Fourth – Jamal Murray:  My fellow Canadian is my dark horse for outside chance at ROY (though Brogdon sure is making me take a closer look at him). Murray is streaky so his current down swing in production will likely be met with another upswing and break out  performance week where he gets hot from the perimeter again.
For now he ranks third in points, seventh in three point field goal percent and minutes, ninth in assists and tenth in field goal percent as well as rebounds.
Fifth – Pascal Siakam: yep, the Raptors power forward ranks in my top over some other more polished rooks.  Why? Because he continually is improving and starts for the top ranked offense in the NBA. However it's Siakam's defense that impresses most. While we look at all the stats the defensive effort of Pascal has been stellar. And he's growing each game offensively. He took a 3 last week that was reduced to a 2 for a toenail on the line. By season end he'll be even better on both ends.
Siakam ranks second in field goal percent and blocks, fifth in rebounds, 11th in minutes and 13 in points and steals.
Dec 4, 2016; Oklahoma City, OK, USA; Oklahoma City Thunder forward Domantas Sabonis (3) shoots the ball over New Orleans Pelicans forward Solomon Hill (44) during the third quarter at Chesapeake Energy Arena. Mandatory Credit: Mark D. Smith-USA TODAY Sports
Sixth – Andrew Harrison: Get s the nod over Ingram on my list because he has stepped in while Mike Conley is out and despite regressing offensively he's been doing it on the defensive end of the court. Furthermore, like Brogdon and Siakam he's contributing to a current playoff seeded team and they've won with him stepping in for Conley. Expect to see him fall though, once Conley returns.
Harrison ranks first in assists and steals, is eighth in points as well as blocks.
Seventh – Domantas Sabonis: The Thunder rook ranks higher on my list because again he's contributing as a starter on a playoff seeded team. Domantis continues to impress with his shooting stroke and although he's had his moments on defense the Thunder are a top 10 defense with him starting.
Sabonis ranks third in three point field goal percent, fourth in field goal percent, eighth in rebounds, steals and minutes and ninth in points.

All stats via ESPN taken on Sunday December 11 following final games played.
Eighth – Brandon Ingram:  as Scott Howard Cooper noted Ingram has been regressing:
"Not merely unable to capitalize on the opening Murray is creating for fourth place, Ingram is having trouble keeping his spot in the top five. He is shooting 28.6 percent the last five games and 32.6 the last 10, resulting in a drop to 35.4 overall."
Because of this, suffering 3 losses in the week and being on a non playoff team but garnering massive minutes (2nd most)  he falls to 7th on my list.
Ingram ranks second in minutes, fourth in rebounds, as well as fifth in points and blocks.
More from Thunderous Intentions
Ninth – Isaiah Whitehead:   The Nets guard is making a real argument to climb even higher on the ladder with his current run of success. Keep an eye on him and let's see if his minutes or production diminish when Jeremy Lin returns.
Whitehead ranks second in assists, fifth in blocks, sixth in minutes, and seventh in steals.
Tenth –  Rodney McGruder: Howard- Cooper gives the best reason for having him on the list over other rookies like Marquese Chriss, Kris Dunn and Malcolm Delaney:
"But McGruder is second best among rookie guards in shooting, behind only Brogdon, eighth in the class regardless of position, and sixth in rebounding with one recent stretch of six, five and eight boards at 6-foot-4. McGruder has not only been starting for about three weeks, he has consistently been getting more than 30 minutes per game and sometimes in the high-30s."
McGruder ranks third in minutes, sixth in steals, seventh in rebounds, ninth in field goal percent, and tenth in three point field goal percent.
That wraps up week 7 of the NBA Rookie Report. I'll be back next week with a detailed look at how the OKC Thunder trio do in week 8.
---
---