National Basketball Association
National Basketball Association
NBA players with Windy City roots look to stop the violence
Published
Aug. 24, 2011 3:28 p.m. ET

CHICAGO (STATS) - It's a relatively quiet afternoon on Chicago's South Side as Englewood residents soak in the summer sun. The sounds of car traffic and street conversation are barely noticeable to the conditioned urban ear as the rhythmic thud of a bouncing ball echoes through the crime-saddled city blocks.
At the playground, two young boys engage in a friendly game of one-on-one, taking turns shooting at a rusty orange rim, passing the time, staying out of trouble, perhaps imagining that the fate of their next jumper could give their hometown Bulls a seventh NBA title.
Not long ago, Derrick Rose was one of those boys. A protective family and a wealth of talent were enough to keep him on the straight and narrow. Others, however, haven't been so lucky. Because those who grow up in rough Windy City neighborhoods face more than just the challenge of the city's schoolyard competition. The real opponent is often the streets themselves.
Perhaps no one is more familiar with that obstacle than former Illinois and Orlando Magic star Nick Anderson. Twenty-seven years ago, Anderson's best friend, Ben Wilson, was widely considered the top high school prospect in the country. The day before their season opener, Anderson stopped into a local convenience store. Wilson accidentally bumped into a fellow teen just outside it.
Seconds later, Wilson was shot.
Just hours before what would have been his senior tip-off - Nov. 21, 1984 - he was pronounced dead at 17.
"I think about him every day," said Anderson, now a community ambassador for Orlando who still has flashbacks of Wilson slumped against a fence, gasping for air. "He was Magic Johnson with a jump shot. It was all ripped away from him in a split second."
While the murder of Wilson was an exceptionally high profile case given his talent, not much has changed in Chicago in the almost three decades since his death. Gangs poach more members with each passing day. Drug deals and gunshots are as common as they are cliche. In 2010, 611 children age 17 and younger were hit with gunfire; 66 of them died, and another four were killed in non-gun-related crimes.
As recently as June 4, Hillcrest High School basketball player Ryan Royall was killed by stray bullets during a post-party fight - one he wasn't even involved in - in suburban Lynwood, about 10 miles outside the South Side.
"Where can you live in Chicago now and be safe? It's terrible, it's really gotten bad," said Anderson. "The gangs and the violence in Chicago are spreading like a disease. It's a cancer."
Long before he experienced Wilson's senseless murder, Anderson witnessed how gangs can rip families apart from his own home. Growing up in a tiny red house which still stands on the 4600 block of West Jackson Street in K-Town - a dangerous neighborhood on the city's west side nicknamed for its many streets beginning with the letter 'K' - his two brothers were members of rival gangs.
"It was amazing how they would fight each other, tearing my mom's house apart," Anderson remembered. "Back then, it was at all costs when you represented your gang. You wouldn't even let family come through.
"I'm being totally honest. Growing up in Chicago, there's nothing I haven't seen."
Earlier this year, the Chicago Police Department organized a gang summit in an attempt to curb violence that was on the verge of spiking. While exact numbers are difficult to pin down, an investigative report by the city's ABC television affiliate quoted gang membership at over 100,000 by a local federal enforcement agency. That's more than twice the number of Chicagoland's cumulative police force.
By comparison, Los Angeles - a city more stereotypically associated with gangs - was estimated to have about 45,000 members a year ago.
Basketball became Anderson's way of distancing himself from that type of local trouble, and he often speaks to youths in the Orlando area encouraging them to find a means to do the same.
"It's a way for young men and woman out of their situations in today's society," Anderson said. "Some have the athletic ability, some have the academic ability. Some have both. It's the way of life. Cards are dealt differently."
Like Anderson, others are hoping to minimize the damage by using their big-name influence. Rose himself brought attention to the issue by donning jersey No. 25 - Wilson's number, also worn by Anderson at Illinois and Orlando - while winning back-to-back city titles in 2006 and 2007 at Simeon Career Academy, the same school Anderson and Wilson attended.
But for all the esteemed preps history Chicago has to offer - think names like Dwyane Wade, Tim Hardaway, Mark Aguirre and Candace Parker - perhaps no one ranks higher than Hall of Famer Isiah Thomas, a product of the city's North Lawndale neighborhood. Despite his professional rivalry with the Bulls honed by years of playoff battles as a member of the Detroit Pistons, Thomas makes regular trips back home to work with city officials on improving the area for children.
"I give them real information," said Thomas, now the head coach at Florida International. "I let them know there are some unsafe places in your environment, but your environment isn't a dangerous place all the time. If you seek the light, and stay away from the dark, you're more apt to have a chance to make your mark on society."
Thomas, the youngest of nine children, said his meals were "few and far between at times" due to the prevalence of drug abuse, alcohol and violence in his family, but he - like Anderson - used the court as a means to keep himself separated from negative influences.
"I think it's safe to say that all of us who have grown in poverty and have come from poverty-stricken environments - especially urban poverty - sometimes you're more lucky than good," Thomas said. "You can very easily be an innocent victim."
Gangs recruit children at a young age, promising protection and a family life some may not have at home. Thomas' focus is to help youths realize that lifestyle is not the answer.
"There's always a choice between going to the dark side and stepping into the light," Thomas said. "Although they've lived in poverty and lived in ghetto, they can become guarded against ghetto mentality."
And Thomas feels there are more children doing just that nowadays, despite the constant reports of violence in predominantly African-American neighborhoods.
"There are more people doing right than are doing wrong," Thomas said. "In a community of 100, you may have 10 people participating in the dark side. Unfortunately, those 10 are the stories being told."
Thomas and Anderson are working to change that narrative, sharing stories of success with kids simply hoping for a future. Rose still visits the playgrounds in Englewood from time to time, living proof to young ballers of life's possibilities regardless of one's background.
Their message is not unlike the one passed on by a famous 1997 Nike commercial paying tribute to Wilson:
"One out of every five black men die before they reach the age of 25. That was Benji's number. Benji was the first in Chicago history to ever be named top high school player in the nation, right before he was gunned down. But you know what? Benji's not dead. Benji's spirit lives on in every jump shot. Remember: Shoot over brothas, not at them."
---
Jeff Bartl is a writer for STATS LLC. Write to him at jbartl(at)stats.com.
---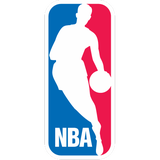 Get more from National Basketball Association
Follow your favorites to get information about games, news and more
---