Denver Nuggets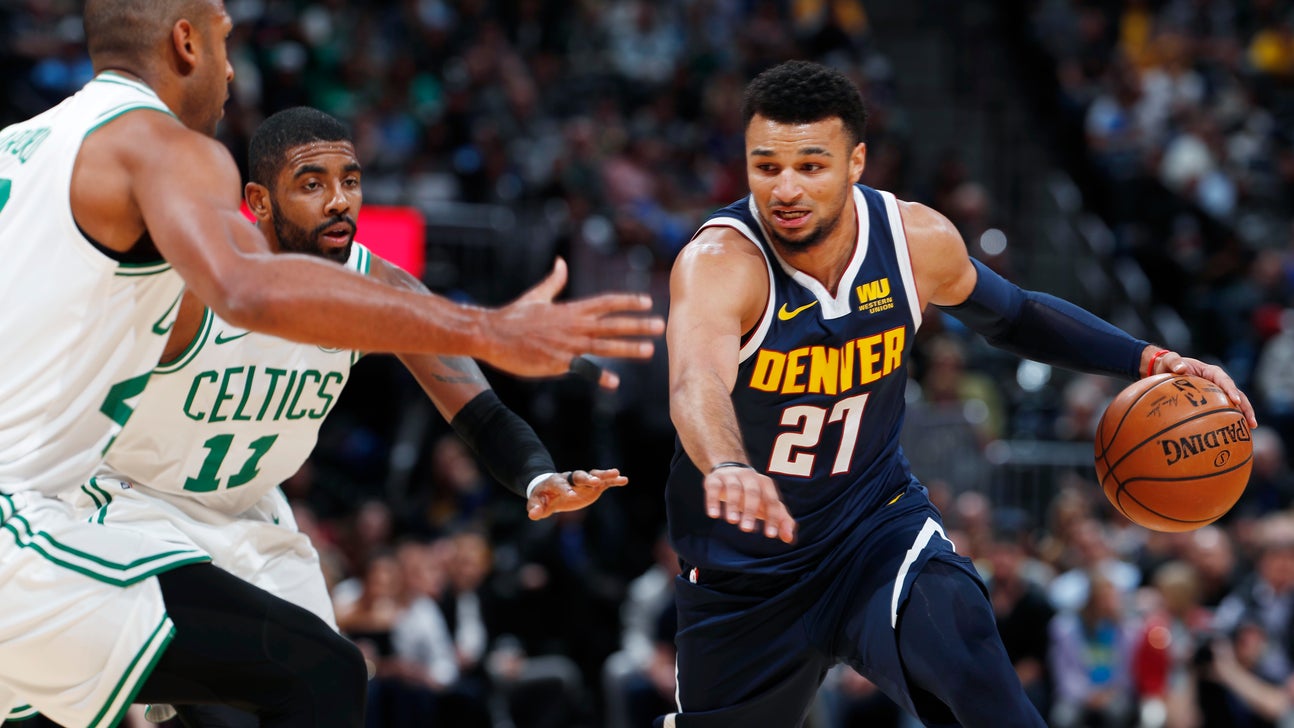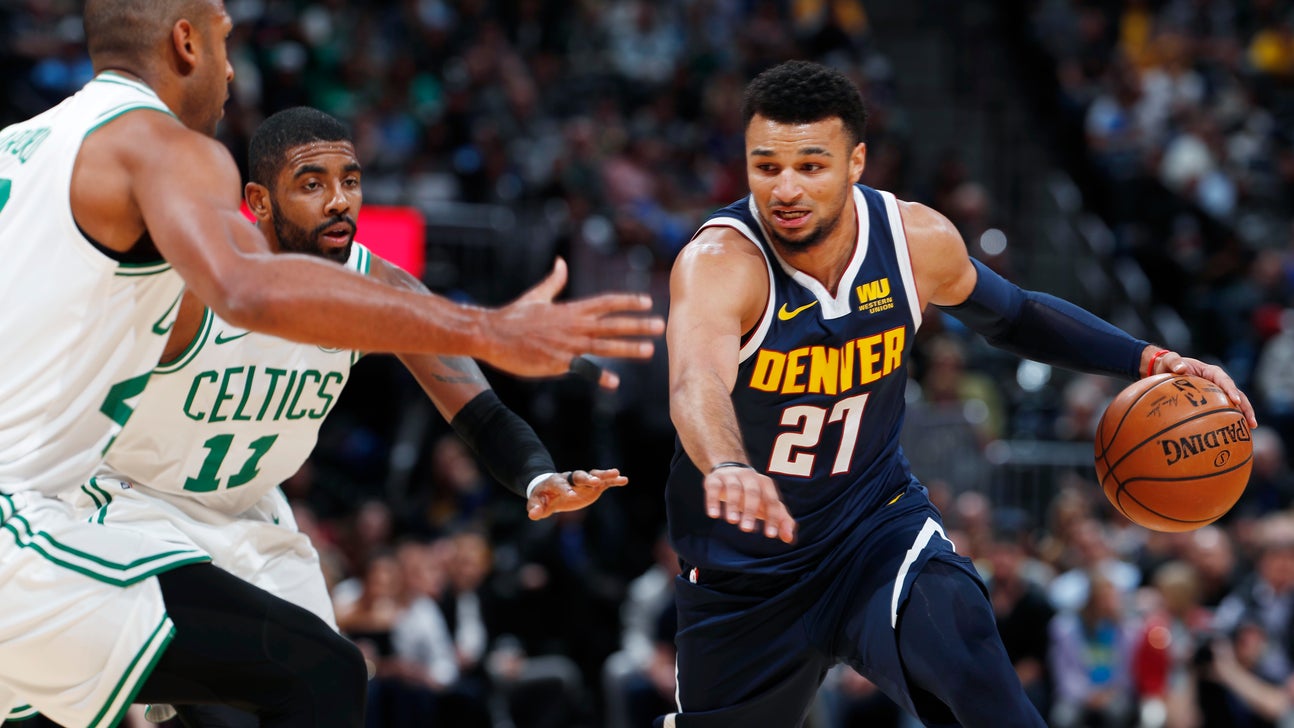 Denver Nuggets
Murray scores 48 as Nuggets beat Celtics 115-107
Updated
Mar. 4, 2020 7:28 p.m. ET
DENVER (AP) — Jamal Murray simply got caught up in the moment when he hoisted a long shot with the clock winding down.
He took some heat for it. No disrespect meant, he maintained.
Murray scored a career-high 48 points, including 19 in the fourth quarter, and the Denver Nuggets overcame a sluggish start to beat the Boston Celtics 115-107 on Monday night.
The point guard knew he was on from his first jumper — a deep 3-pointer. He realized he might have ruffled some feathers with his last — an even deeper 3 in an effort to score 50.
"My emotion took over as it normally does when I get going like that," Murray explained.
Murray was feeling it all night, hitting 19 of 30 shots, including five 3s. He had two attempts to reach 50 points in the final seconds, but missed a reverse layup and then that 3 at the buzzer — one that bothered the Celtics with the game already decided.
"What kind of competitor wouldn't it bother? I was (mad), but we're not going to make a big thing about it," said Kyrie Irving, who scored 31 points on 13-of-17 shooting. "But congratulations to him on 48 points. He did it in a great fashion."
Nuggets coach Michael Malone said the veterans on his team talked to Murray about the late shot.
"He's young. He's still learning," Malone said. "You never want to try to disrespect anybody. It wasn't disrespect. He was trying to get to 50 points."
At 9-1, the Nuggets are earning a measure of respect around the NBA as they're off to their best start since 1976-77. They're 6-0 at home, including wins over Golden State and now Boston.
"We've accomplished nothing," Murray said. "Keep trusting each other and get the job done."
Denver spotted the Celtics an 18-point lead in the first quarter but quickly made up ground behind Murray, who scored 23 in the first half.
In a matchup between two of the league's top defenses, it was offense that ruled on this night.
More specifically, Murray.
He took over the game in the fourth quarter, hitting a pair of 3-pointers to give the Nuggets some breathing room. The Celtics even tried to double-team him.
It didn't work.
"He was rolling," Boston coach Brad Stevens said. "He got a couple of easy ones out of the gate that I think made him feel good. He deserves credit."
The Nuggets needed a big game from Murray because the Celtics found some rhythm. Malone knew it was just a matter of time before a streaky Boston offense started consistently knocking down jumpers. He was just hoping it would happen after Monday.
"Their offense is trending in the right direction," Malone said. "Couple that with their defense, which can be suffocating at times, and that's what makes them such a dangerous team — a team that's going to go very, very deep in the playoffs."
TIP-INS
Celtics: G Marcus Smart took an elbow to the back of the head from Nikola Jokic in the third quarter. ... F Marcus Morris drew a technical in the fourth for arguing a charging call.
Nuggets: Murray scored 14 of the team's 19 points in the first quarter. He finished with the most by a Nuggets player since Carmelo Anthony scored 50 on Feb. 7, 2011, against Houston. ... Despite some foul trouble, Jokic finished with eight points, 10 rebounds and eight assists. ... Gary Harris and Trey Lyles each added 13 points.
NO DOUBTING THIS THOMAS
Stevens raved about Nuggets guard Isaiah Thomas, currently sidelined as he rehabs from hip surgery. Thomas played parts of three seasons with Boston.
"I can't say enough great things about him and all the things that he has meant to the Celtics, Celtic fans in and around New England and even in our house," Stevens said. "He's an absolute pleasure to be around."
Thomas isn't expected back until possibly next month, but he's already having an influence on the Nuggets — with his voice.
"We have a relatively quiet group and one thing that everybody knows that's been around Isaiah is that he's not quiet," Malone said. "He brings an energy and a voice and a leadership that we sorely miss."
LESSON LEARNED
Morris believes Murray learned his lesson about shooting with a game in hand.
"I know him personally. It was unprofessional," Morris said. "He's a young player. He'll learn."
UP NEXT
Celtics: At Phoenix on Thursday.
Nuggets: At Memphis on Wednesday before a four-game homestand.
---
---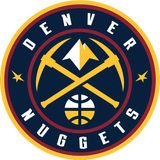 Get more from Denver Nuggets
Follow your favorites to get information about games, news and more
---